1

Off The Shoulder Bathing Suits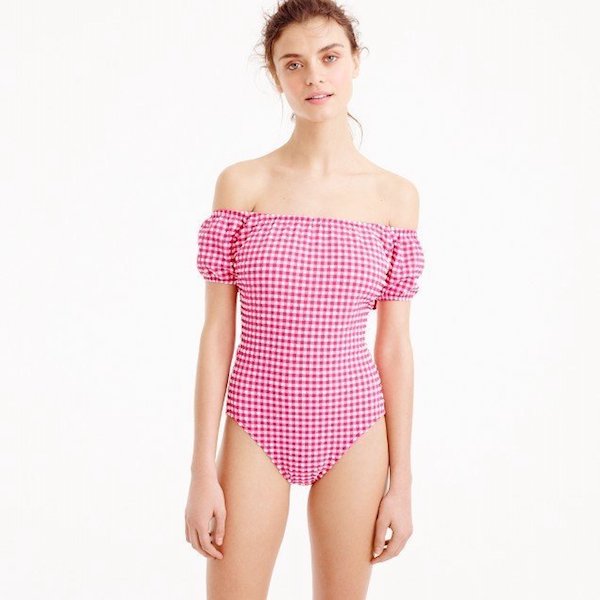 It looks like your average one piece, and these suits are taking beaches by storm around the globe, but what's wrong with this picture? Since you can't even raise your arms above your head in an off-the-shoulder swimsuit, they're clearly not meant for swimming. However, if you're down for catching some rays and the consequent weird tan lines, this might the suit for you.
2

Glitter Booty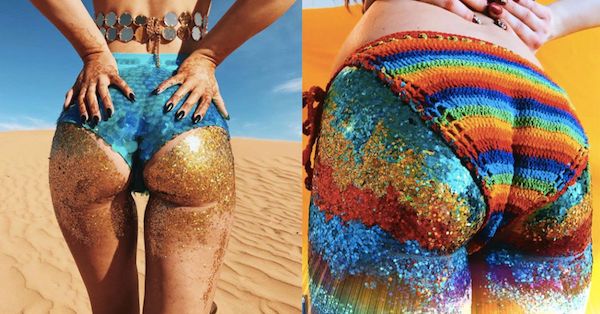 Glitter is all the rage this summer. We've seen it on practically every body part—but the latest trend involves rubbing glitter all over your derrière.
"Glitter booty" is the brainchild of artist Mia Kennington, who was inspired by the sandy-butt look that goes hand in hand with spending too much time on the beach. She is part of a collective of glitter artists who host body art pop-ups at festivals called The Gypsy Shrine.
To get the look, apply hair gel to your bottom (with the help of a pal, of course) before laying the glitter on top. You can also apply body paint beforehand if you're looking for a more bold and colorful look. They'll be no missing you at the beach!
3

Car Twerking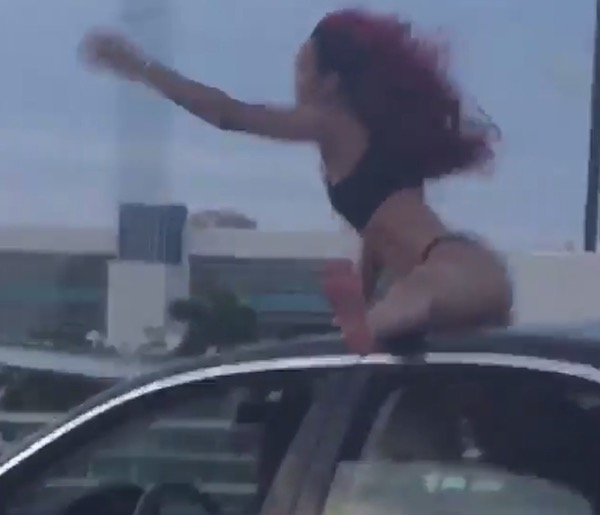 In the Miami-Dade area, or the "305" as Pitbull calls it, some brave young women are risking their lives just so they can furiously twerk atop moving cars—and the dangerous trend is spreading. Watch as a bikini-clad beachgoer seized her chance to twerk on top of a police ATV. The officer promptly shoves her off the vehicle. Is it a flagrant case of unchecked police brutality or was it for her own safety? You be the judge.
4

Beach Spreading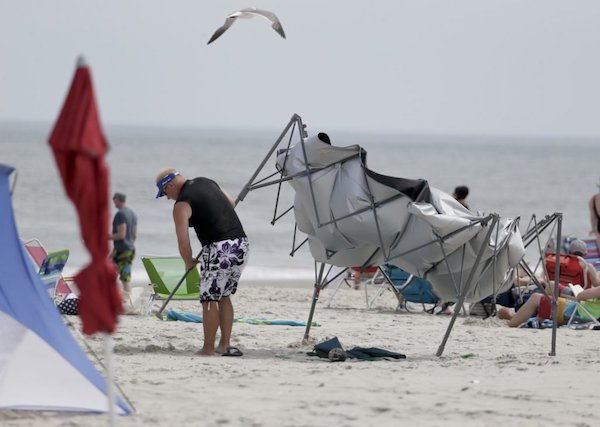 Do you really need all that stuff at the beach? On the crowded beaches of Sea Isle City, New Jersey an epidemic of beach-spreading is well, spreading. (The related Jersey phenomenon of Chris Christie taking up an entire beach closed to the public also fits in this category.)
That impulse to jockey for position, grab as much space as possible, make sure conditions are optimal, and perhaps to put enough buffer between yourself and those other people doing exactly what you're doing as to minimize any incidental contact, is on full display during summer afternoons in Sea Isle. The stretch of beach is often dotted with 6-by-6 portable cabanas, 10-by-10 canopies, half-moon baby tents, folding end tables, wading pools, rafts the size of a twin bed, and other elements of these elaborate compounds.
"It's ridiculous," said a Sea Isle lifeguard riding around on his ATV (to be honest, lifeguards have upgraded their gear, too). "It's like a tent city." We couldn't agree more.
5

Coca-Cola As A Tanning Accelerant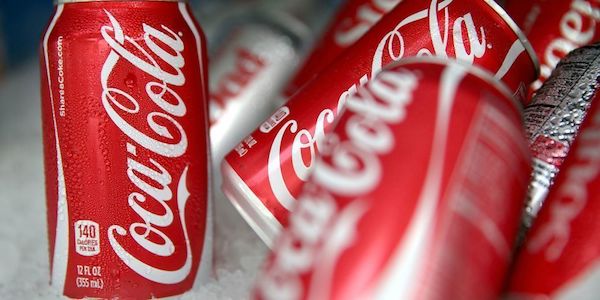 In the "hey don't do that" category, we give you Coca-Cola as a tanning accelerant. It's definitely not a good idea.
Drinking the stuff isn't great for you as you know, but putting it on your skin is even worse. People have been slathering it on themselves for years now, with the belief that it'd help them tan faster. Unfortunately, there some truth to it—and the results are far more dangerous than you'd think.
Coke contains a caramel dye that could stain your skin, and give you a slight, faux-bronze glow you'd be better off getting from a bottle of self-tanner. The combo of sunlight and soda can damage your skin, says Joshua Zeichner, the director of cosmetic and clinical research in dermatology at Mount Sinai Hospital in New York City. Zeichner said because the soda is acidic, "it may exfoliate dead cells, enhancing the ability of UV light penetrate into the skin."
6

Underwater "Belfies"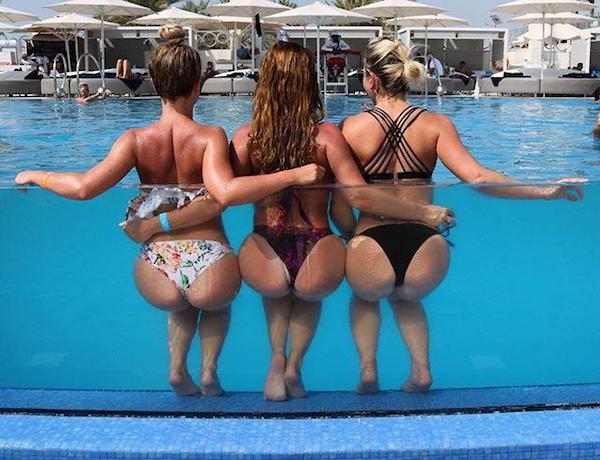 The latest social media trend for vacation photos is "cheekier" than most, thanks to a rise in glass-walled swimming pools.
Hotels and beach clubs have started to build their pools with transparent sides, and Instagram users have inevitably turned them into a social media opportunity. Women in bikinis are now making full use of the glass walls, by pressing their butts up against the side for photo shoots. From Dubai and Mexico to Las Vegas, Instagrammers are leaving little to the imagination as their share their new underwater "belfies."
7

Fishwear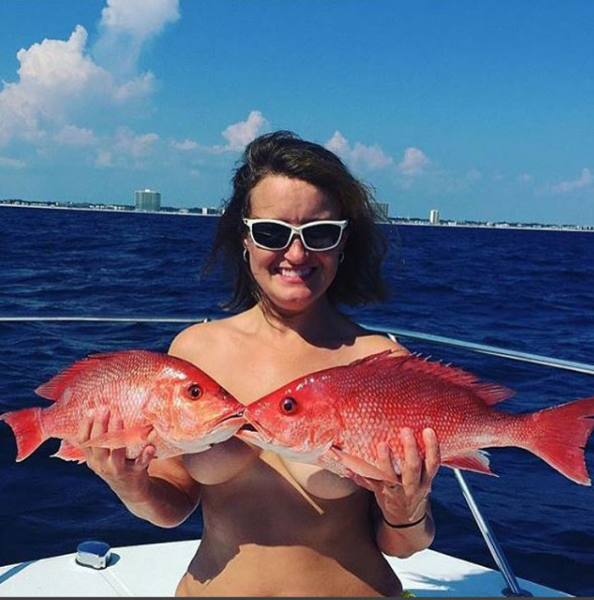 "Fishwear" is what happens when you go fishing clad in just a bikini top and a thong. How does it work, you ask? If you are lucky enough to get the catch of the day, simply pose in front of the camera by holding your bounty it in front of your private parts in a manner that covers them. If your catch is not big enough to cover you up, you can always use two for more coverage!
8

Beach Modesty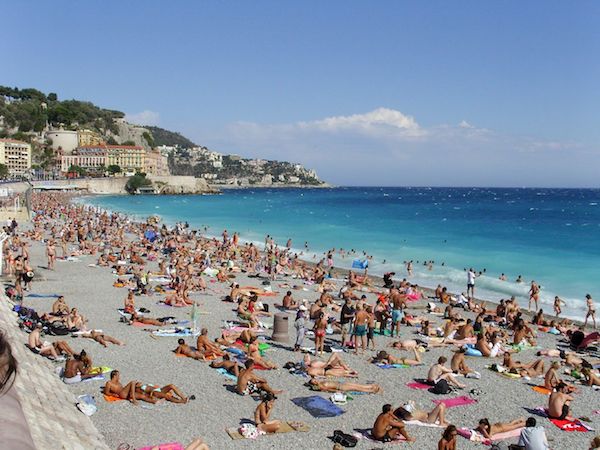 France is known for its topless beaches, but they have gotten increasingly modest of late. Women under 30 now feel it's a massive no-no to go topless beside the seaside.
In a French survey, 35% of women said they found it unthinkable to sunbathe topless, and for those aged between 18-24, the figure was a massive 50%. It's believed younger women see going topless in public more as a form of activism from protest groups like Femen, rather than a commonplace way for women to express their equality to men. The prevalence of online porn also makes women feel like they'd be viewed as "loose" if they dare to bare.
9

Watermelon Dresses
Cute, innocuous, and fun—that's what the beach is all about, right? The hottest (and most adorable) trend this summer is the watermelon dress, and it's taking over social media.
If you haven't seen them on your feed yet, people are taking bites out of watermelon slices and carving the fruit into a trendy cover-up. Then, they hold their pink masterpiece close to the camera, positioning it in a way that fits their model. While watermelon dresses aren't limited to beach going, the trend sure goes hand-in hand with seaside fun.