1

Vintage Batman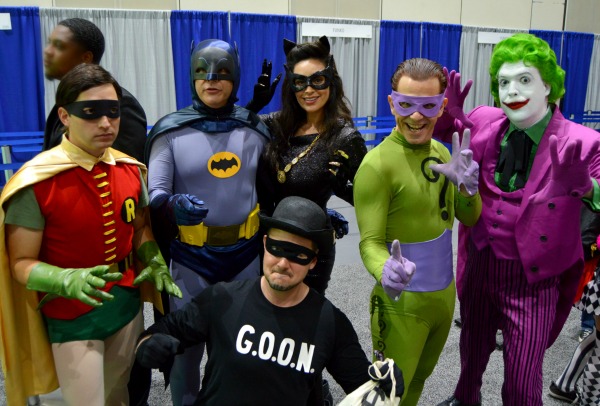 With the recent death of Adam West, it was surprising how few cosplayers were in classic Batman attire. However, this group paid a perfect tribute—it's too bad we didn't get to see them do the Batusi.
2

Legends of the Hidden Temple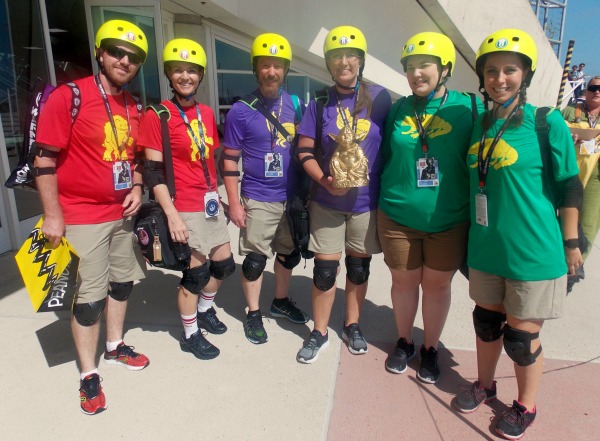 Only those who grew up during the 90s will remember this Nickelodeon game show, but whoever does has fond memories of teams chasing each other through a maze themed after an ancient Mayan temple. Granted, the real trophy was always in the shape of a golden monkey, but this golden Yoda seems pretty appropriate for Comic Con. (And maybe golden monkeys were hard to come by.)
3

X-Men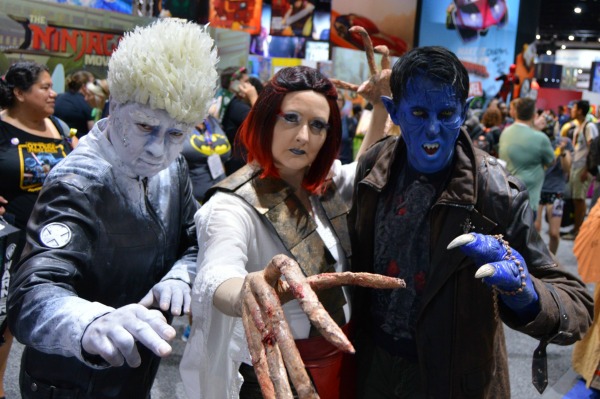 There must be some serious evil going on if Nightcrawler and Iceman are willing to team up with Lady Deathstrike.
4

Star Wars Family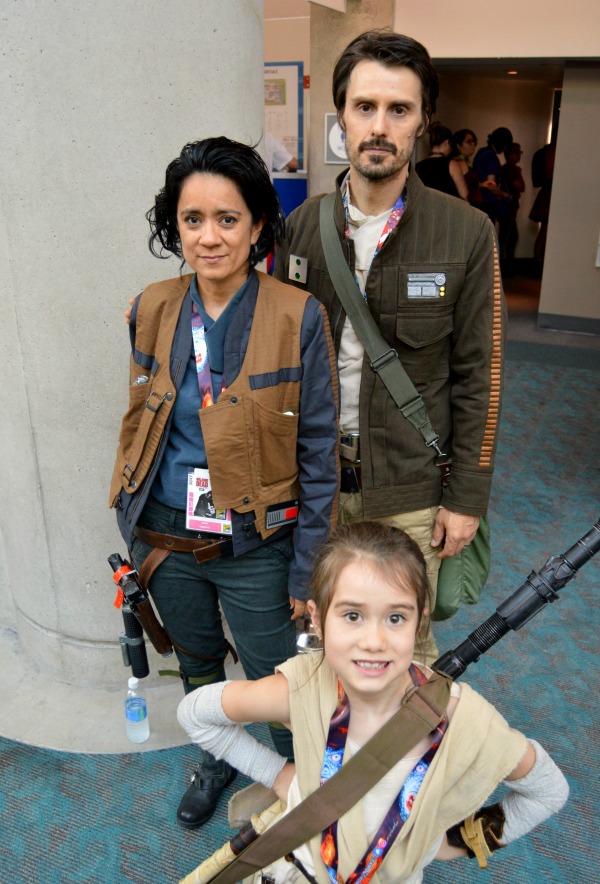 These rebels are out to protect young Rey as she makes her way to and from Jakku.
5

Nightmare Before Christmas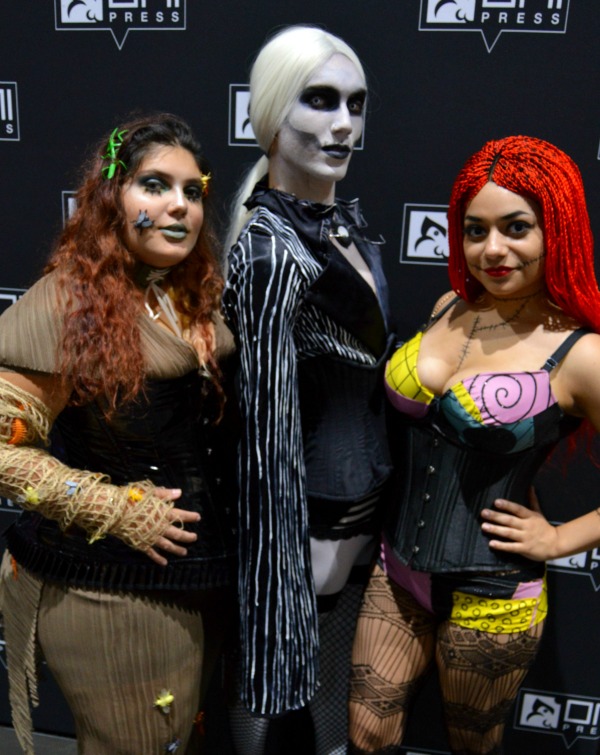 Oogie, Jack, and Sally have never looked quite this sexy. I guess someone must have opened the door to Burlesque Town.
6

The Little Mermaid Family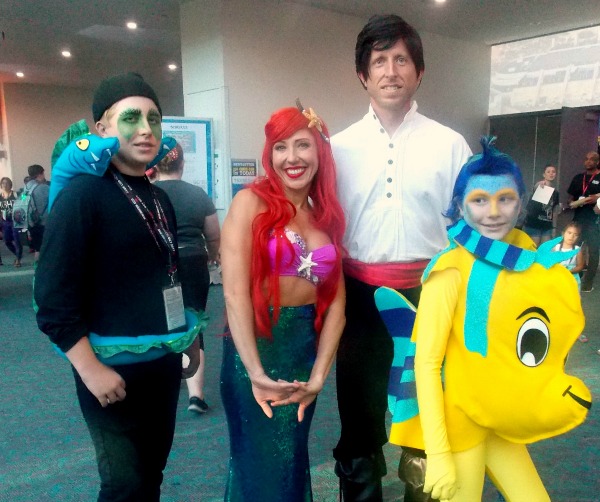 There are tons of Little Mermaid cosplayers out there, but I've never seen Flounder, Flotsam, or Jetsam costumes before.
7

Evil Balloon Hats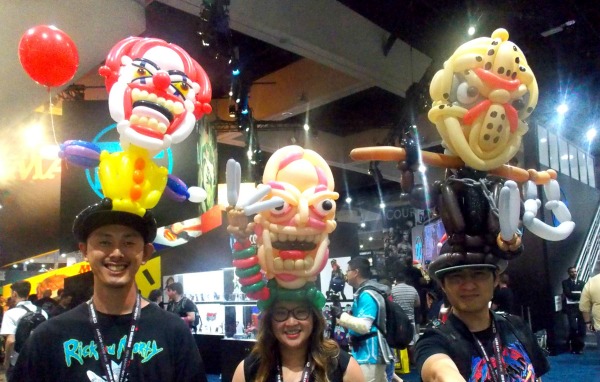 Cosplay doesn't have to be encumbering as these three prove with their impressive horror-inspired balloon hats.
8

Fallout Family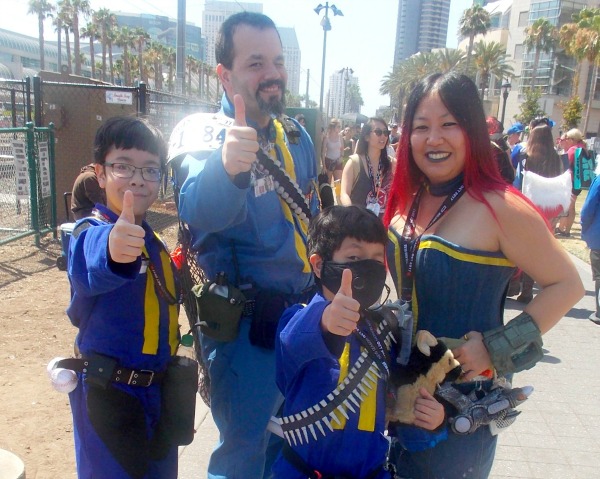 They say the family that plays together stays together, but that's even more evident in the the case of this family of nuclear apocalypse survivors.
9

The Walking Dead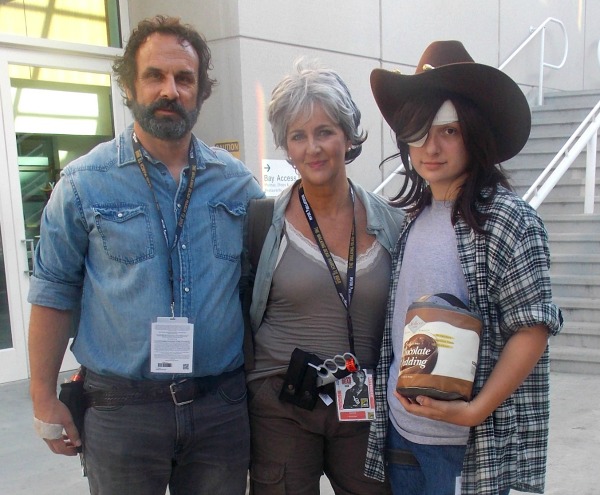 Rick, Carol, and Carl (or Coral, if you prefer) look great in this group cosplay which comes complete with Carl's famous tub of pudding.
10

Game of Thrones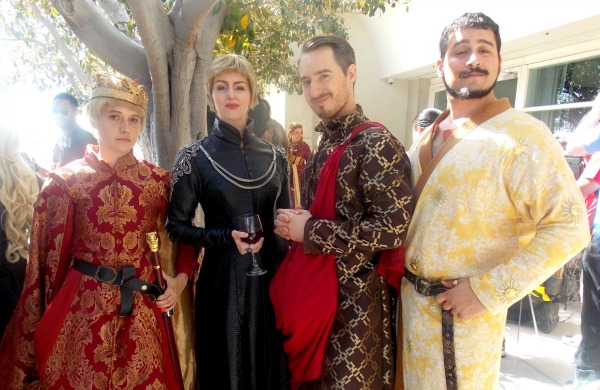 What could Joffrey, Cersei, Littlefinger, and Oberyn Martell possibly be up to? I don't know, but I can guarantee someone will end up dead as a result.
11

Marvel Heroes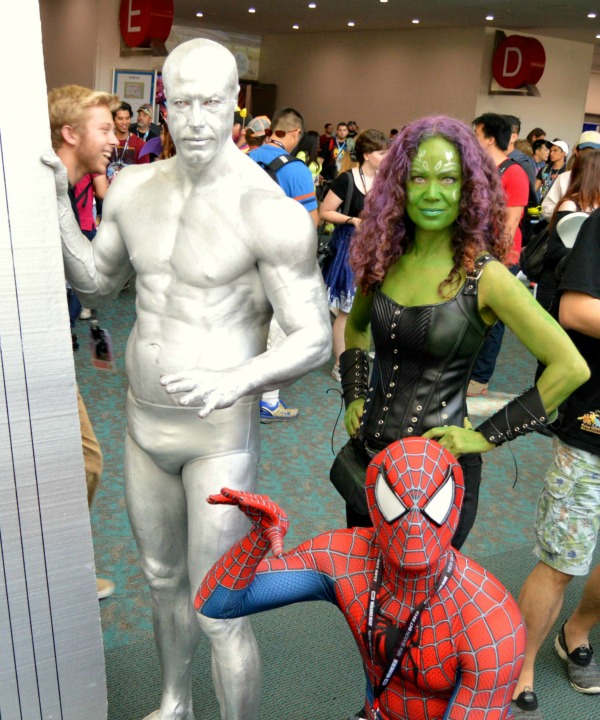 The Silver Surfer, Gamora, and Spider-Man looked well put together in this heroic group.
12

Ninja Turtle Villains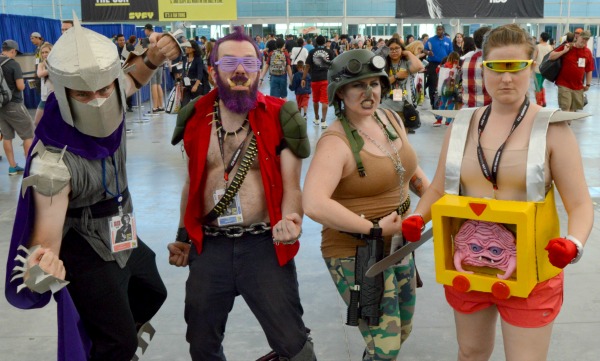 Shredder, Bebop, Rocksteady, and Krang were all at the con in force. In fact, there were way more of these baddies than there were TMNT heroes.
13

Psycho Killers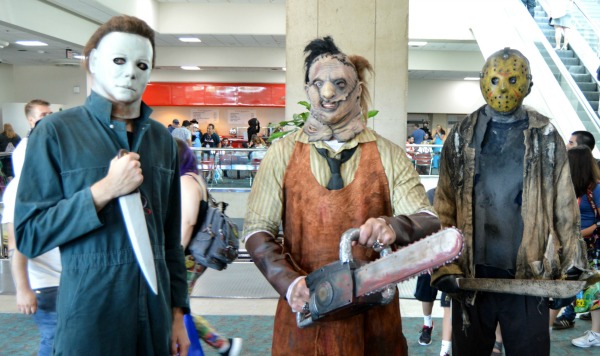 You can run, but you can't hide from these three creepy killing cosplayers.
14

Street Fighter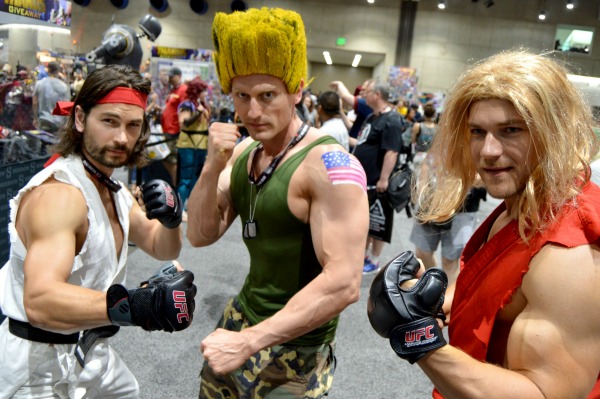 Are you ready to rumble? Because Ken, Ryu, and Guile sure are. With muscles like that, you'd better be ready before you agree to fight any one of them.
15

Ghostbusters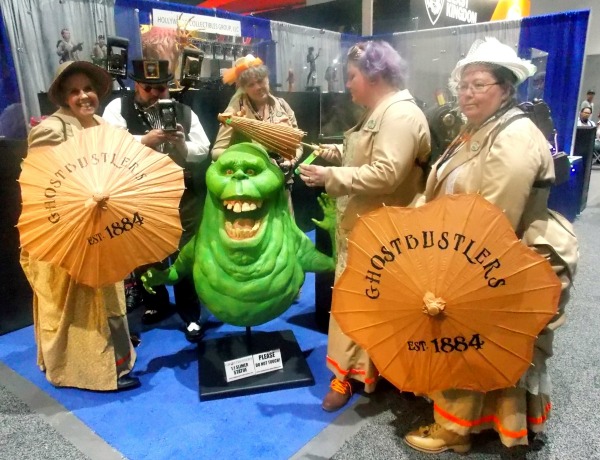 Who you gonna telegraph? These female steampunk Ghostbusters seem like a great choice if you happen to get stuck in an alternate reality filled with spirits.
16

Greendale Human Beings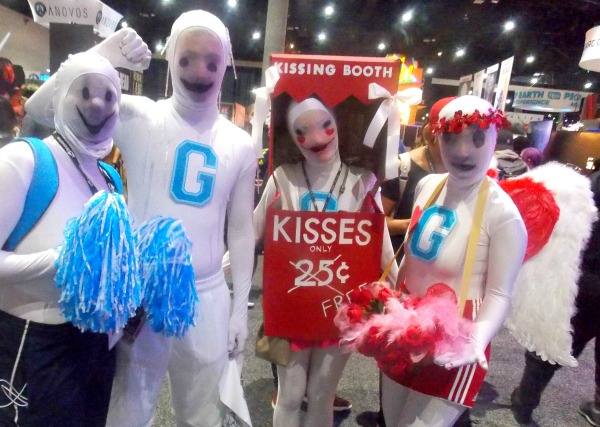 The school mascot in Community was always a little creepy. Having four different versions of him/her together is just plain nightmarish.
17

DC Characters
Lobo must have an interesting parenting style if he raised villainess Harley Quinn and her heroic sister, Wonder Woman.
18

Chewie's Angels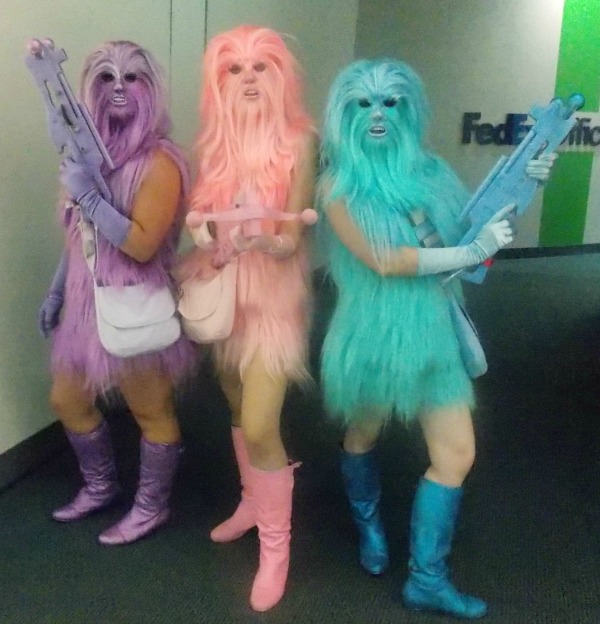 I'll be the first to admit, this is not the greatest picture. But I just couldn't let a bad image stop the world from seeing something this absurdly wonderful.