1

A Patriotic Thong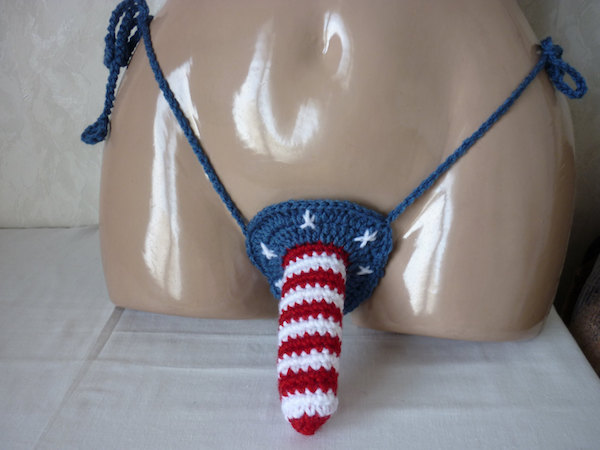 This crocheted, self-described "sexy" men's thong is available on Etsy, should you decide to decorate your rocket in something a little more patriotic this Independence Day.
2

Flag Underwear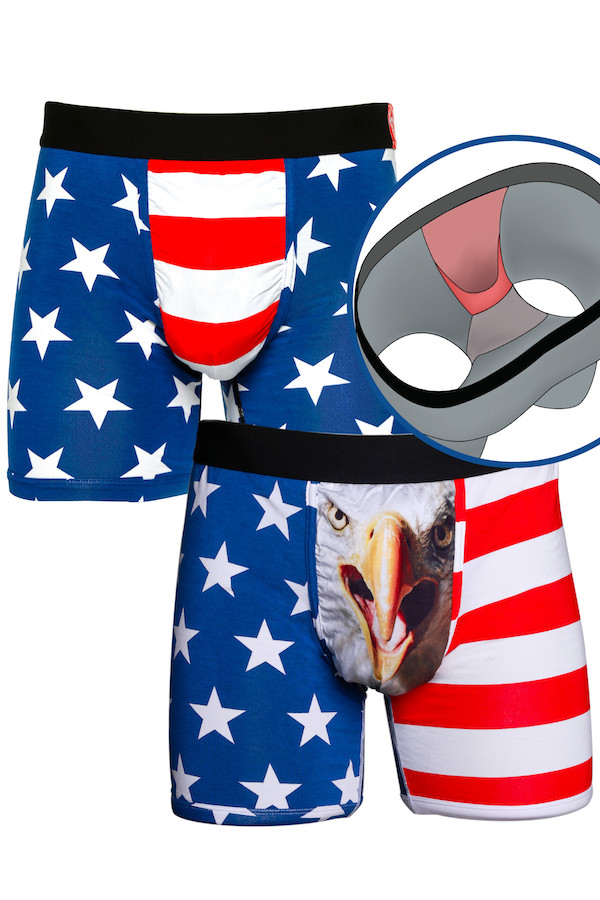 Shinesty made this two-pack of extremely patriotic ball pouch boxer briefs so you can wear the same pair of underwear two days in a row without actually wearing the same pair of underwear two days in a row. That's the American way, isn't it?
3

A Flag-Lined Blazer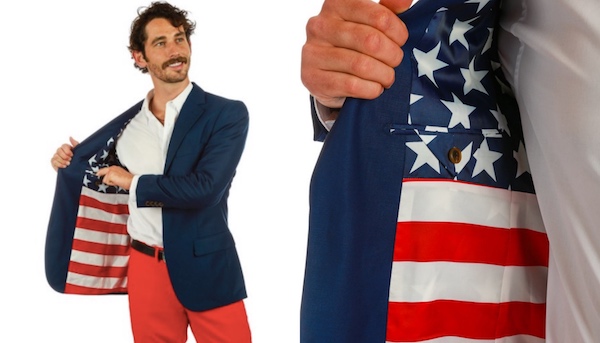 This Madison blazer with American Flag lining from Shinesty means you don't have to wear your love of country on your (literal) sleeve.
4

An American Flag Doormat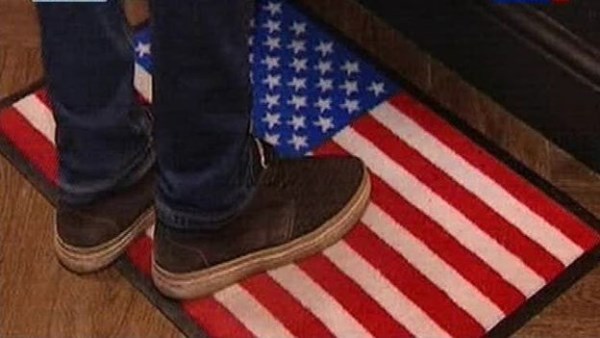 This doormat is not from the U.S. but the President Cafe, in the Siberian city of Krasnoyarsk. The establishment has adorned its interior with photos of Putin across the years, and plays the Russian national anthem every day at midnight.
The cafe's toilets are the "NATO bloc," and are plastered with images of "non-friendly Western leaders. In 2016, Barack Obama was on the toilet paper. (We're now wondering where Trump fits in the scenario.)
The owners have provided a black marker pen for visitors to add their own flourishes to the leaders' photos, and there's a less-than-subtle dig at the U.S. underfoot, with American flag doormats like the one you see above.
5

A Stars And Stripes Fanny Pack & Drink Koozie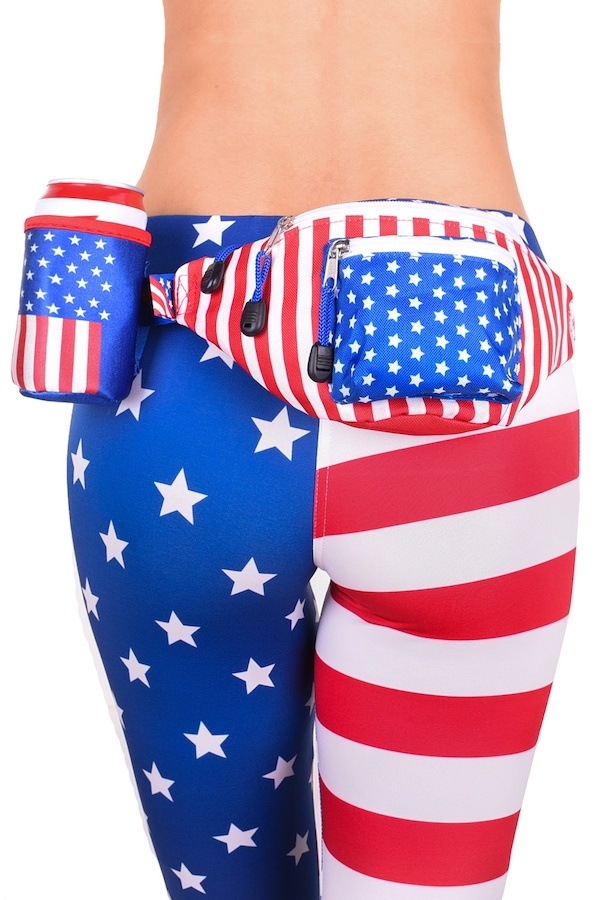 There is nothing more quintessentially American than this flag fanny pack and cold drink koozie by Tipsy Elves.
6

Jeffrey Campbell's Patriotic "Lita" Footwear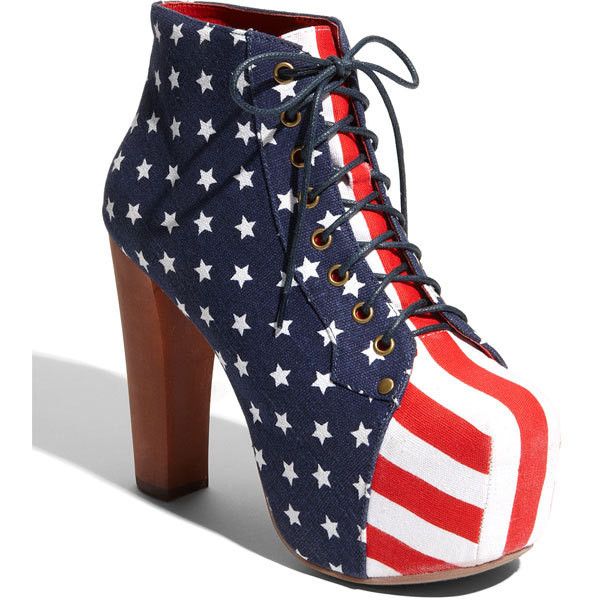 Jeffrey Campbell's shoes are an acquired taste, and this stars and stripes design on his "Lita" line are a little moreso.
7

A Flag Fidget Spinner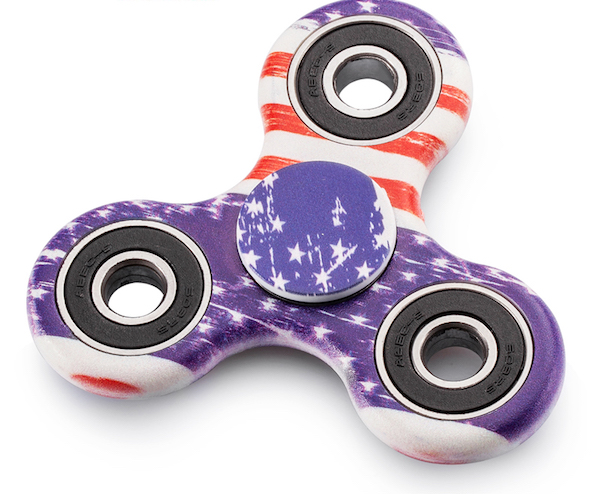 These colors don't run—they do, however, spin. It had to happen—an American flag fidget spinner courtesy of .
8

Flag Pasties With Tassles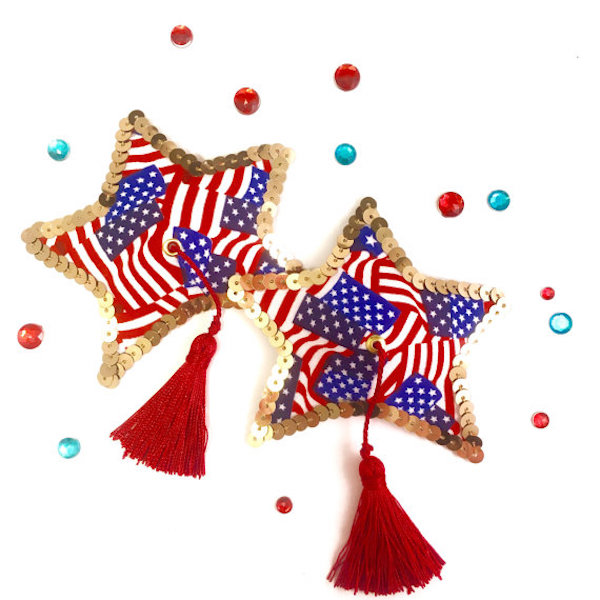 Just as the founding fathers intended, American flag tassle pasties courtesy of Etsy.
9

"The Patriot" Sunstache Sunglasses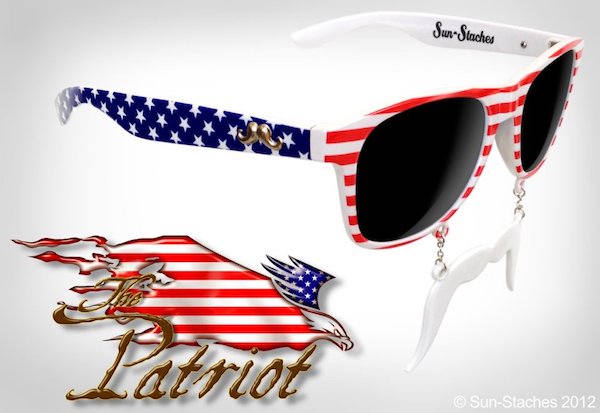 "The Patriot" Sunstache Sunglasses offer 100% UV400 Protection to protect your delicate eyes from the hot July sun or the glare of fireworks at dusk—and you can disguise yourself with nifty, fake facial hair too.