1

Anissa Jones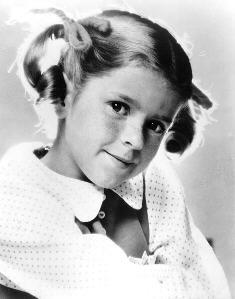 Anissa Jones is best remembered for her role as adorable orphan Buffy on the late 60s series Family Affair. Her schedule was grueling, and she was often required to work seven days a week all year round on shoots. The show hit number 1 in the ratings in 1969 and Buffy, and her brother Jody (played by Johnny Whitaker) became household names. Buffy's doll, Mrs. Beasley, would also become the best-selling toy in America during the show's run.
When Family Affair was canceled in 1971 due to poor ratings, Anissa was thrilled, as it would now mean she could finally go to school, hang out with her friends, and just be a normal girl. She continued her schooling at Westchester High School from 1973 to 1976 and got a job at Winchell's Donut Shop in Playa del Rey, where she grew up.
After her eighteenth birthday, Anissa received her $70,000 trust fund and $107,800.00 in U.S. Savings Bonds from her show earnings and moved into an apartment with her brother. She also began partying and started seeing a guy who did nothing to stop her downward spiral.
While attending a party at a friend's house, she took healthy doses of barbiturates, phencyclidine, cocaine, and methaqualone (quaaludes) and was found dead the next morning at the age of 18. Her brother also died of an overdose eight years later.
2

Sawyer Sweeten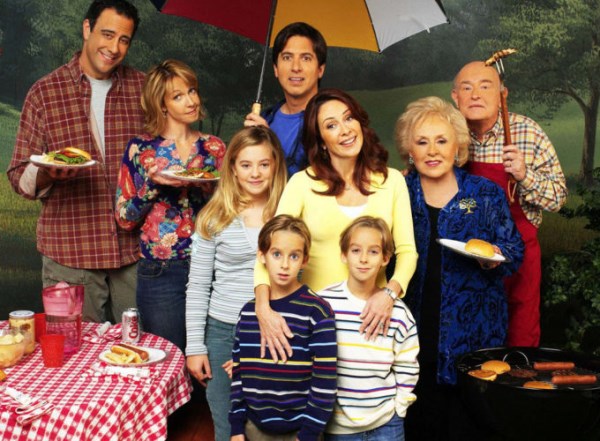 Everybody Loves Raymond star Sawyer Sweeten had been fighting depression and other mental health issues before taking his life in 2015.
The 19-year-old died at his aunt's house in Austin, Texas where he had been vacationing with his twin brother, Sullivan. It's believed he shot himself in an upstairs room while the rest of the family were downstairs. His cousin, Jacklyn Stines, points to a history of depression running through the family and said Sawyer had Attention Deficit Hyperactivity Disorder (ADHD) and learning difficulties.
Sawyer and Sullivan co-starred in Everybody Loves Raymond from 1996 to 2005.
3

Judith Barsi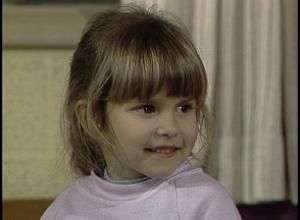 Judith Barsi was discovered at a San Fernando Valley, California ice skating rink and starting acting in television commercials. She made over 70 adverts, and by the time she entered the fourth grade, she was earning an estimated $100,000 per year. Her parents used the money to purchase a four bedroom home in the West Hills section of Los Angeles.
When she made the jump to TV and movies, her father, Jozsef Barsi, became more abusive and jealous of her. Just before she and her mother Maria were to fly to the Bahamas to film Jaws, the Revenge, he reportedly put a knife to her throat and threatened to kill her. An on set child psychologist, identified Judith, then 10, as being a victim of severe physical and emotional abuse, and reported the girl to the California Child Protective Services (CPS). Maria had the CPS case dropped when she informed authorities that she intended to file for divorce.
She never did. On July 27, 1988, Jozef killed Judith and Maria before turning the gun on himself.
4

Carl "Alfalfa" Switzer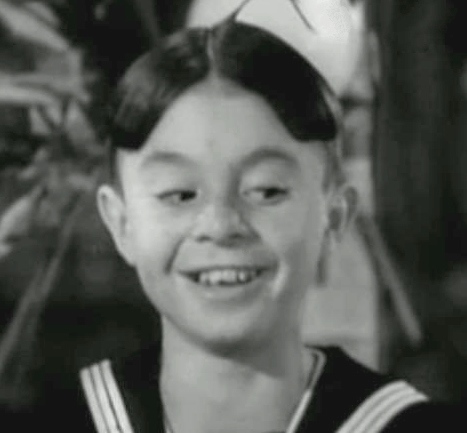 Carl "Alfalfa" Switzer was the most famous member of The Little Rascals comedy shorts series. He received fan mail from kids all over the world.
The success of The Little Rascals was great but short-lived—by 1940, the series ended. Switzer found work hard to come by because of his instant recognition and typecasting as the world-famous "Alfalfa" of The Little Rascals . Still, he was a talented actor and comedian, and he did get small roles in several films.
By the 1950s, although still acting part-time, Switzer had moved to Kansas and found work as a dog breeder and trainer on a farm. He married (briefly) and had a son. Alcohol abuse and brushes with the law followed—he was convicted of stealing trees from the Sequoia National Forest and selling them for Christmas in 1958.
On the night of January 21, 1959, Switzer and a friend went to the ranch-style home of dog owner Bud Stiltz and angrily started pounding on his door. Stiltz opened the door, and Switzer said, "I want my fifty bucks, and I want it now!" Apparently, he had loaned out a hunting dog to Stiltz, and the man had not paid him the agreed-upon fee.
Scared, Stiltz grabbed a gun and Switzer went for it. He drew a knife and threatened Stiltz by saying, "I'm going to kill you!" and threw the knife at him. Stiltz then fired and killed Switzer. The coroner's jury later ruled the death as a justifiable homicide. Switzer was 31 years old.
5

Bobby Driscoll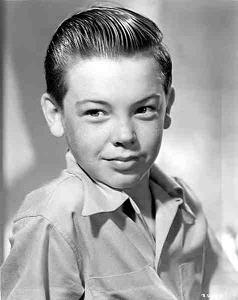 From 1943 to 1960, Bobby Driscoll was one of Disney's most popular child stars. He made his mark in movies such as Song of the South (1946), So Dear to My Heart (1948), and Treasure Island (1950) and also served as an animation model and provided the voice for the title role in Peter Pan (1953). In 1950, he received an Academy Juvenile Award for outstanding performance in feature films.
As Driscoll grew, the roles dried up. Because he was a Disney favorite he was typecast, and most other studios didn't see him as a serious character actor. After leaving Disney, his parents withdrew him from the Hollywood Professional School for child movie actors and sent him to the Westwood University High School instead. There, his grades faltered, he was bullied, and started taking drugs. He said later, "The other kids didn't accept me. I tried desperately to be one of the gang. When they rejected me, I fought back, became belligerent and cocky—and was afraid all the time."
He made a move to TV, but his drug use increased, and in 1961 he ran afoul of the law and was imprisoned at the Narcotic Rehabilitation Center of the California Institution for Men in Chino, California. When he got out, he moved to New York with hopes of a stage career. But by 1967, he was penniless and had dropped completely off the radar. A year later, about three weeks after his 31st birthday, his body was found in a deserted East Village. Driscoll had died from heart failure caused by an advanced hardening of the arteries due to longtime drug abuse. With no ID and no one to claim the body, he was buried in an unmarked pauper's grave in New York City's Potter's Field on Hart Island.
6

Jonathan Brandis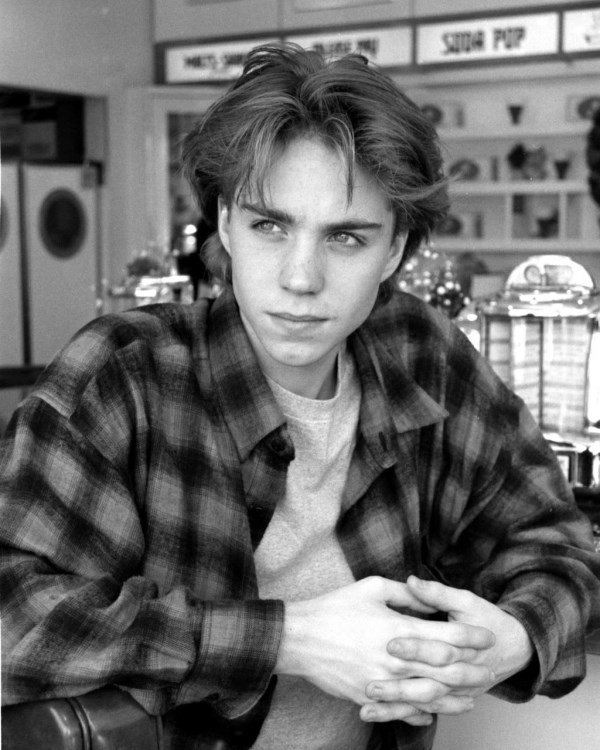 Jonathan Brandis started appearing in commercials at the tender age of 4, before getting his first role on a soap opera One Life to Live, when he was just 6. His potential convinced his family to move to LA, and his breakthrough finally came with his casting as Bastian in The Neverending Story 2 in 1990. Soon after, he was cast as the main character in the TV adaptation of Stephen King's IT. His actual rise to stardom, however, came with his role in the hit TV series seaQuest DSV, a popular science fiction show produced by Steven Spielberg that ran from 1993 to 1996. The series also made young Jonathan a teen idol.
When seaQuest ended, Jonathan took a few more roles, but by the early 2000s, friends had been aware that he was feeling "lonely and depressed," and that he'd been drinking heavily. In November 2003, he took his own life by hanging himself in the hallway of his LA apartment building. He died of his injuries at just 27 years old.
7

Jackie Coogan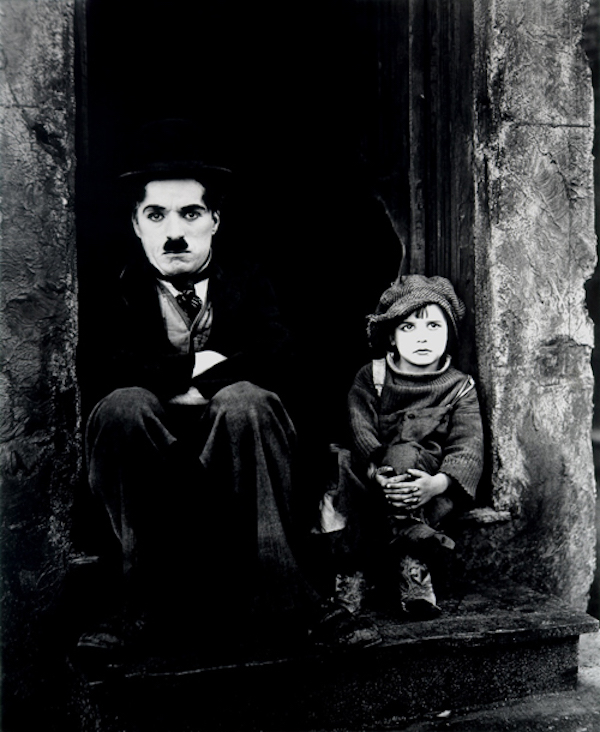 Jackie Coogan's parents were so horrible a law was written protecting kids in the movie industry bearing his name.
Coogan was a performer from the time he could walk—his parents were vaudevillians. He worked steadily for a few years, but it wasn't until he stole the show in Charlie Chaplin's 1921 classic, The Kid, that his career took off.
Soon after, his father founded Jackie Coogan Productions and wrote produced many of his son's features. By 1923, little Jackie was the top box office star in the U.S. That same year, he signed a contract with MGM—in addition to a $500,000 bonus, he made $1 million for four movies over two years plus a percentage of the profits. To capitalize on his son's success, the elder Coogan signed merchandise and endorsement deals with Jackie's face appearing on many products.
His parents were also living the high life off his wages. (Coogan himself only had a weekly allowance of $6.25.) By the late '20s, however, as he grew, his fame waned, and his paychecks were fewer and farther between. When he turned 21, he expected to get the millions he had earned as a child. (His assets had been conservatively managed by his father, who had died in a car accident less than six months earlier.) Instead, his mother told him he was entitled to none of it. She kicked him out of the house and gave him $1000 for his troubles.
Coogan sued his mother and stepfather but the damage was done—the duo had spent most of the money and what was left his mother insisted was not for Jackie, claiming he was "a bad boy." After his legal expenses, he received just $126,000 of the $250,000 remaining of his earnings. The legal battle resulted in the 1939 enactment of the California Child Actor's Bill, often referred to as the "Coogan Act." It required that a child actor's employer set aside 15% of his or her earnings in a trust, and specified his or her schooling, work hours, and time-off.
Little Jackie continued acting and later portrayed Uncle Fester on The Addams Family television series in the 1960s. He passed away in 1984.
8

Lucille Ricksen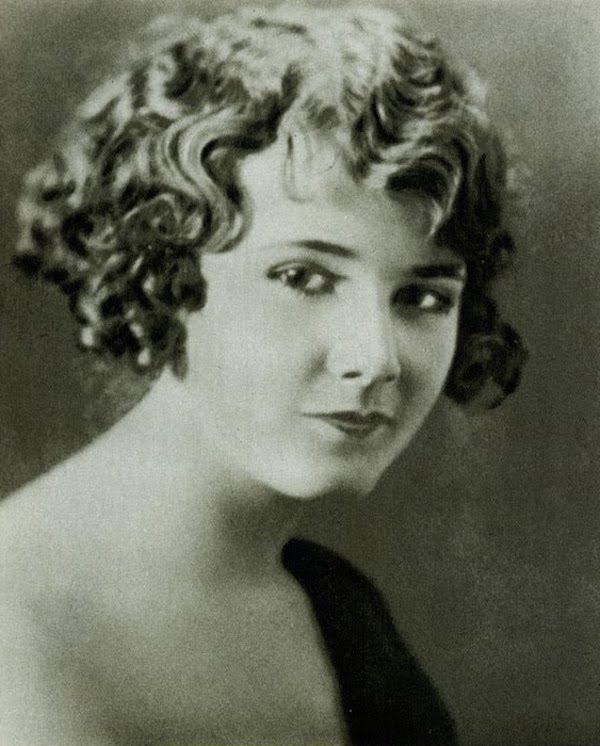 Little Lucille Ricksen crammed a lifetime of work and living into 14 short years.
Her career began almost from the time she could walk. She modeled at first, then moved to the stage before setting her sights on Hollywood. Lucille got steady film work as soon as she landed in LA and by the time she made The Married Flapper (1922), the 12-year-old looked the part of an adult.
A year later, director Marshall Neilan chose Lucille to play the lead in The Rendezvous (in which she plays the unhappy wife of a Russian official). She became "the youngest leading lady in movies." During the first half of 1924, she completed ten films in a little over seven months—but she was cracking under pressure. Her emotional breakdown leaked out to the press, and she was committed to bed rest for a number of months.
One morning before daylight, as her mother was adjusting her bed covers, she collapsed on her daughter's bed and died.
Lucille sank deeper into despair. Hollywood friends came to her aid, but just three weeks later, the little girl gave up her fight for life and died from pulmonary tuberculosis at 14 years old.
9

Tara Correa-McMullen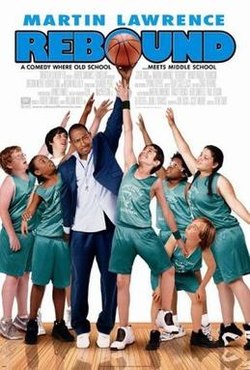 On the TV series Judging Amy, Tara Correa-McMullen had a recurring role as a troubled teenager, Graciela Reyes, who had been abandoned her family. Judge Amy (played by Amy Brenneman) tries to turn her life around, but the teen gets involved in a drive-by shooting and ultimately gets murdered in prison.
Tara's short life drew striking similarities to that of her character. In early 2005, the 16-year-old moved into her own apartment in Inglewood, California and started dating a gang member ten years her senior. That year, she was shot to death by gang member Damien Watts as she stood outside her apartment building.