1

A home's "nightmare" listing reveals a sad truth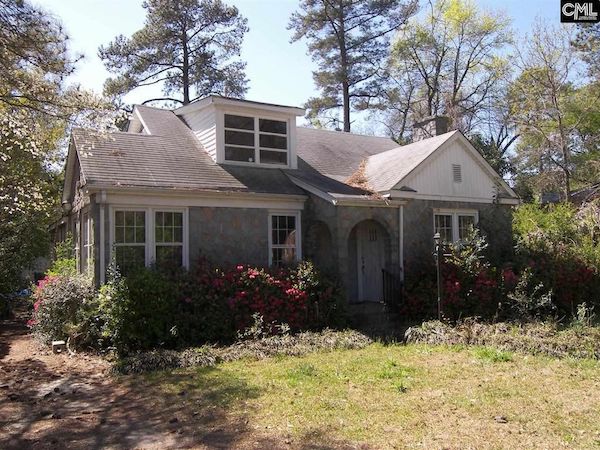 In May 2017, a 2,656-square-foot house in Cayce, South Carolina was put on the market with a mystery tenant and an upstairs out of bounds to the buyer. "Upstairs apartment cannot be shown under any circumstances," the listing read. "Buyer assumes responsibility for the month-to-month tenancy in the upstairs apartment. Occupant has never paid, and no security deposit is being held, but there is a lease in place. (Yes, it does not make sense, please don't bother asking.)"
The listing went viral, and the house quickly gained a reputation for being a "creepy" or "nightmare" property. The truth, however, is anything but creepy.
Artist Randall McKissick, 70, lives in the upstairs apartment. A once world-renowned painter and illustrator, he fell on hard times after a divorce, health issues, and other setbacks, and his lifelong friend, Michael Schumpert, Sr. has helped him by letting him live in the upstairs apartment.
The house was built by Michael's father, David and he has owned it since 1997, but he has also suffered a series of misfortunes, including a car wreck in December 2016 which has left him bedridden since. His wife, Anne, is also disabled.
The couple is being cared for by their children, but the family's finances have suffered, and they felt as though they had no choice but to sell the home as they could not afford to repair it.
Since the story went viral, the home has been taken off the market. Offers to help both the homeowner and McKissick have poured in, with people wanting to commission paintings or repair and clean the house. Cayce Mayor Elise Partin is also rallying support in the small town of 13,000 people by "reaching out to churches and neighborhood associations to see if they can fix up the house so Randall can stay and the owners can have some much-needed rental income while keeping the house in the family."
2

A real estate agency's racist home listing goes viral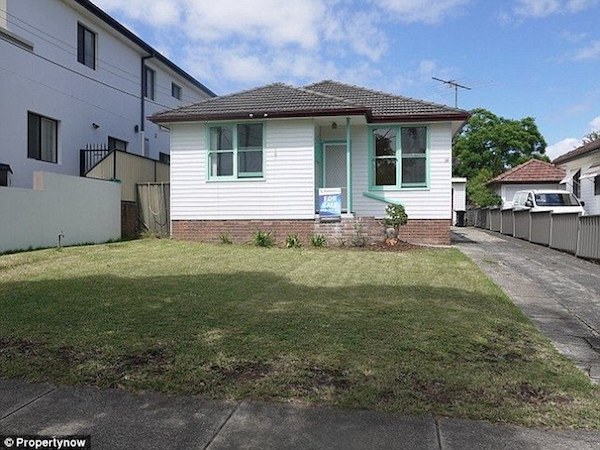 A Sydney real estate agency has come under fire after a listing ensured prospective buyers not to worry about "middle easterners" in the area because "they are not local."
The three-bedroom house, in Regents Park, western Sydney, was listed in this poorly worded description by online real estate agency service PropertyNow. "This is a most convenient, supreme, exclusive, peaceful, safe, quiet, friendly neighborhood location. Most are high paid intellectual professionals, and business owners are living on this street and well-respected neighborhoods. What you saw many middle-easterners around shopping, they are doing businesses here, but they are not local."
Shortly after it began doing the rounds on social media, the listing description was altered to exclude the line about Middle Eastern people.
3

A real estate agent relies on a panda costume to sell a property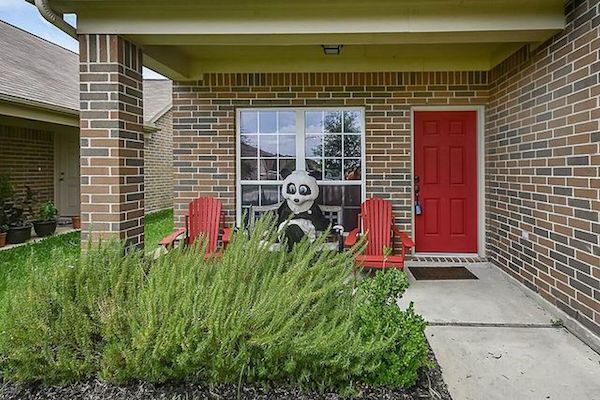 Realtor Jessica Arnet recently donned this cuter-than-cute panda costume to bring more eyeballs to her listing in Spring, Texas—and it did the trick!
The home—a brick four-bedroom, 2.5-bathroom asking for $199,900—had been listed three weeks earlier, but had drummed up little interest and only two showings. Around this time, Arnett had read about a real estate agent in England who wore a bear suit to sell a home and decided to go "fur" it herself!
Her efforts generated the exposure the home needed—it sold sometime in summer 2016.
4

A house full of clowns draws multiple interested buyers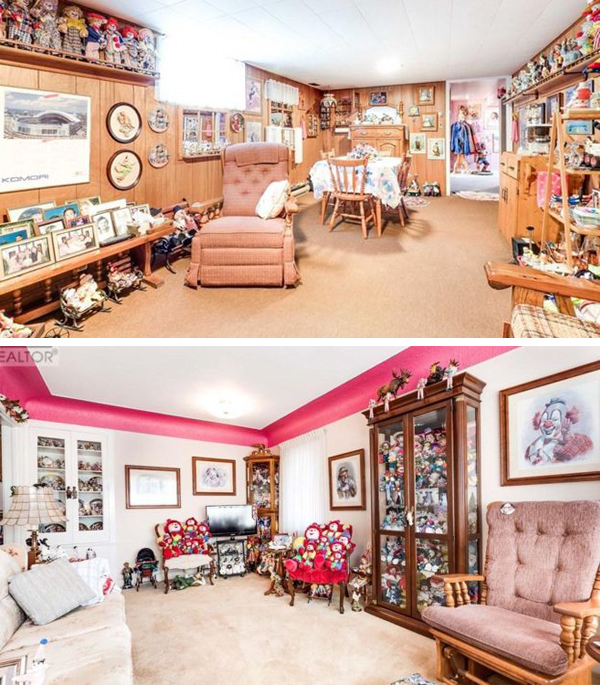 If you have coulrophobia, stop reading here.
An Ontario, Canada home with more than 1,500 clown statues, photos, and other memorabilia has attracted multiple potential buyers and is expected to sell for above its asking price.
No, a serial killer doesn't live here—the home belongs to an elderly couple in their 80s who started buying the clowns to keep Brantford resident Michael McMannis' stepfather from boozing. "My stepdad had a drinking issue as perceived by my mother. Every clown represents a bottle of beer that he would have bought." And what will happen to the clowns when the home sells? "A lot of them are going to be boxed up into our crawl space."
5

A dilapidated property on the market for a decade is listed as "not haunted"
A ramshackle home in Coeur d'Alene, Idaho has been listed for a decade with no bites. Realtor Jeff Mason decided a tongue-in-cheek sign acknowledging the home's dilapidated state—including peeling paint and deteriorating porch—might be just the thing to close the sale. So, he got the owner's blessing and slapped a plastic $10 sign with the words "Not Haunted" onto the "For Sale" sign outside the house.
Mason also rewrote the house's listing description, saying it has a "sprawling front porch that can barely hold itself up, 3 bedrooms, 1 bath without a bath, (and a) kitchen has been fully removed for your convenience as there are enough restaurants downtown."
The home hasn't sold—yet. But people are talking about the place. Maybe lower the price a little next, guys?
6

A starter home's listing is geared toward hipster buyers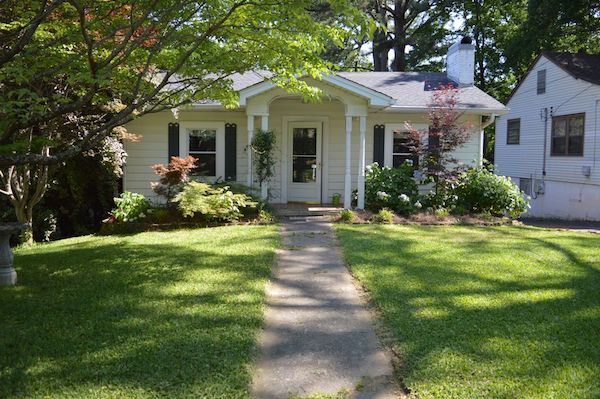 A listing for this Birmingham, Alabama home appealed to the inner hipster in all of us and went viral when it was posted in 2016.
The home, described as the "perfect starter home to show your parents and friends that you have it together" came with some hilarious, tongue-in-cheek conveniences:
The front porch leads you into a nice living room that has plenty of sunlight and a fireplace. To really impress your friends, put your coffee table there and put a bowl of lemons on top of a book or put a flower from the front yard in a vase. Bask in the sunshine beaming through the windows. Avoid your guests in the master bedroom.
The kitchen has granite countertops, an eat-in area, and tile floors. There is also a large pantry which is perfect for storing your gluten-free Bisquick. On one of Birmingham's 3 spring days, eat on the porch. The back porch overlooks a large backyard which is enclosed by a privacy fence. Live your dreams through your kids by playing sports in the yard. Wake up in the morning and let the dog outside while you stay inside. Beat the birds to pick blueberries from the bush, or pick rosemary. Find a creative recipe that uses blueberries and rosemary. The point is that they are there and have somehow survived.
The location of this home is excellent. You will have no problem getting your Fitbit steps in each day. Walk your dog to Homewood Park. Carry your kettlebells to Iron Tribe Fitness. Ride your unicycle to Octane Coffee or O'Henry's. Take your child to the Creative Montessori School or just toss them over the fence in the backyard to get them there quicker because you are running behind because getting a kid ready in a timely fashion is difficult. (Disclaimer: Don't throw kids). Plan dinner with a friend for Little Donkey or Dave's Pizza, sushi, Zoe's, or Urban Cookhouse, but walk over by yourself early and eat a Steel City Pop pre-dinner. After dinner, suggest that you and your friend get a SC Pop as if it is your first. Or Walk to Dreamcakes or the Edgewood Creamery. It won't matter because you can throw on your Lululemon and work it off at pure barre, iFit, Sweat, and Gears, or the Homewood Community Center/gym. Better yet, walk to the farmer's market at Soho in that apparel to demonstrate your affinity for an active lifestyle. If you hate working out, just buy bigger clothes at one of the many shops in downtown Homewood."
Yes, the home has been since snapped up. What's not to love?
7

A "movie trailer" for a $100 million Beverly Hills mansion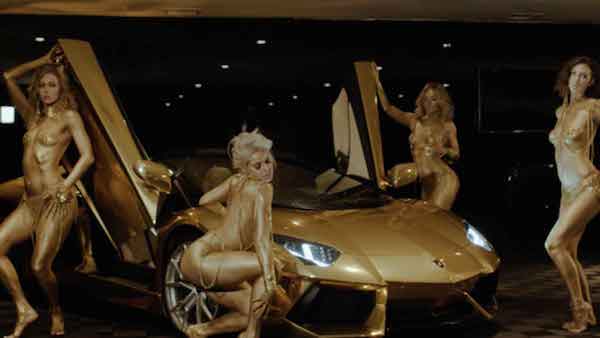 The $100 million Opus, aka "Beverly Hills' most expensive property," is replete with the color gold, nudity, 170 bottles of Cristal, cars, and loads of sex.
In the NSFW video below, you'll see a woman pleasuring herself while wearing a VR headset, and other nearly naked women in gold body paint writhing seductively on cars and the roof and also sitting down for a nice dinner in the spacious living room. It's unclear if they're hanging out or just haunting the house.
8

A real estate agent's boney friend helps sell homes in San Francisco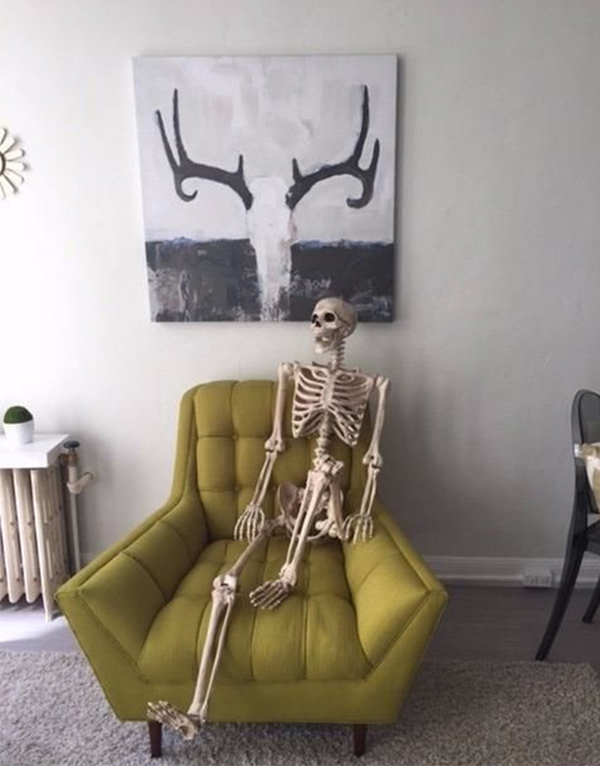 If you ever spot a dead guy in some San Francisco real estate listings, think of him as Cece Blase's calling card.
The realtor, from Paragon Real Estate Group, uses "Skully" to distinguish her properties from other similar listings in the area. She says her boney friend helps her "to be heard above the noise."
Skully can often be seen lounging comfortably in a sleeping alcove, jamming to some tunes by a grand piano, or catching some rays on a patio. However, he doesn't come with any properties—he is dead, after all.