1

The chunky monkey that has been put on a strict diet in Thailand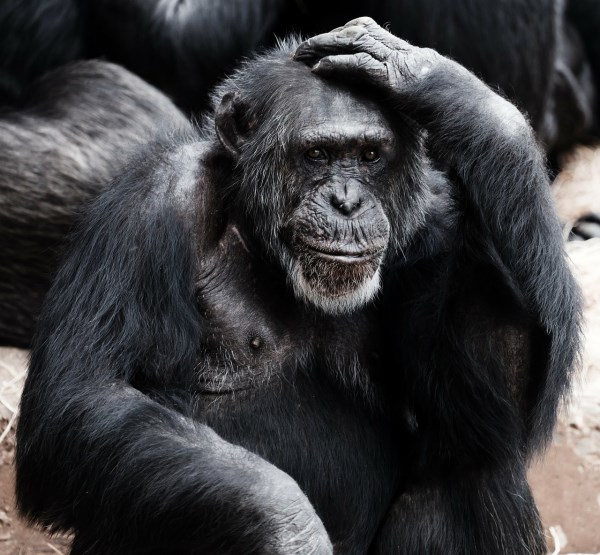 Social media was critical to the rescue of this overweight monkey in Thailand, known as "Uncle Fat," after photos of the animal started circulating in April 2017. The monkey, who gorged himself on junk food and soda, has been rescued and placed on a strict diet of lean protein, fruits, and vegetables.
Animals roam free in many parts of the country, attracting tourists who feed and play with them. Macaques typically weigh around 9 kg (20 pounds), but Uncle Fat weighs three times that, tipping the scales at around 26 kg (60 pounds).
"It was not easy to catch him,'' said Kacha Phukem, the wildlife official who conducted his capture and rescue. "He was the leader of his pack, and when I tried to go in, I had to fight off a flock of them with sticks.'' Fat's subordinates also fed into his bad habits. "He had minions and other monkeys bringing food for him but he would also re-distribute it to younger monkeys,'' said Supakarn Kaewchot, a veterinarian in charge of the animal's diet.
Officials are hoping to release Fat into the wild once he regains his health.
2

The fat cat that has entered a weight loss contest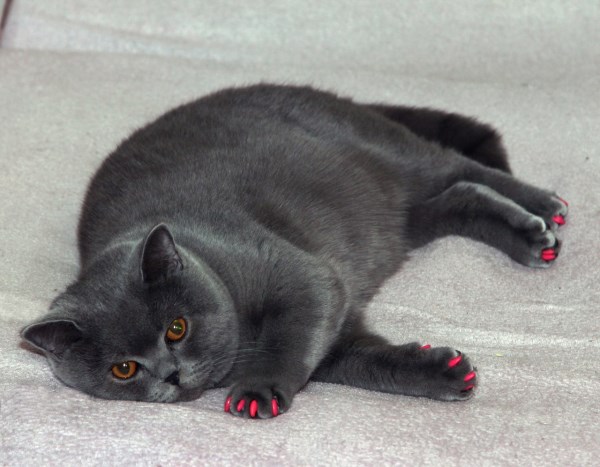 The best way to get a stubborn tabby to lose weight? Why, enter him in a weight loss contest, of course!
The Aberdeen cat, Pumpkin, has been selected for the finals of a national pet slimming competition to compete against six other obese pets from across the UK in the PDSA's Pet Fit Club.
The seven chunky dogs, cats, and rabbits are expected to lose weight over the course of six months. They will follow a strict diet and exercise program created by vets for a chance to be crowned Pet Fit Club Champ.
For Pumpkin, it's all about a healthier lifestyle. Owner Chelsea Mullen said: "We would like Pumpkin to lose weight so he can start having fun and learn how to play with his toys and his sister Munchkin again, but most of all we want him to lose the weight to keep him healthy." Currently, Pumpkin weighs 10.2kg (22.48lb) and needs to lose 3.2kg (7lb) to win. Vets and nurses will carefully supervise his weight-loss regimen at Aberdeen's PDSA Pet Hospital.
3

The corgi mix that was so fat vets said he resembled a seal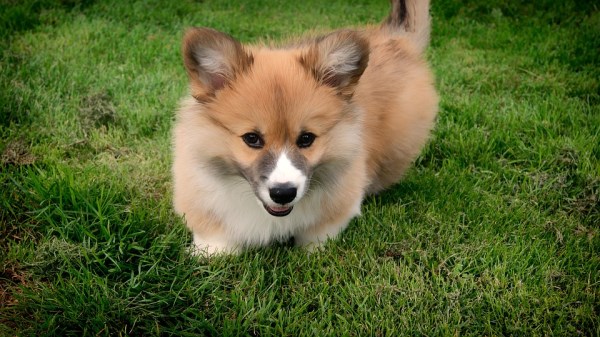 At his fattest, Tyko was 49kg (8st) and had ballooned to double his normal size due to overfeeding and a lack of exercise. He could only take a couple of steps before becoming breathless and slumping to the ground. Neighbors saw this, and tipped off the Scottish SPCA—the organization immediately stepped in to help the beleaguered canine.
Owner Denise Leitch was admonished at Selkirk Sheriff Court. The 60-year-old was charged with failing to provide treatment for a morbidly obese dog. The offense carries a maximum penalty of 12 months imprisonment, a fine of £20,000 or a disqualification from owning animals.
Tyko is now a healthy 12kg (2st) and is looking for his "furever" home.
4

The bear that lived in a cage so small she became morbidly obese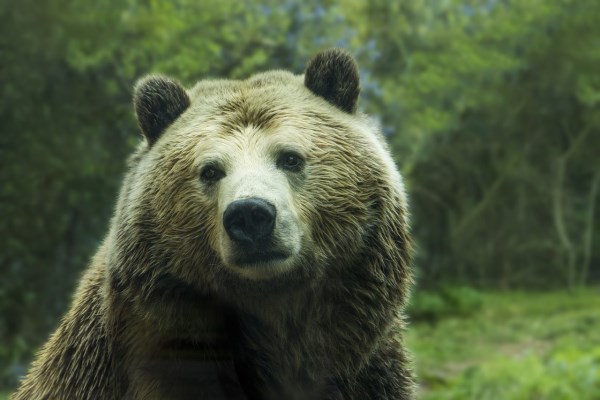 For a decade, Lily, an Asiatic black bear, was kept on the concrete floor of a corn crib, a large container used to store corn for livestock, at Deer Haven Mini Zoo, a roadside attraction in Maryland.
Lily had lived there since she was a cub and had never been able to run or climb, or eat a natural diet of foraged fruits, nuts and insects. Instead, she gorged herself on the grain she was given and after a while could barely move.
In 2016, with public pressure mounting, the zoo decided to relinquish Lily voluntarily. PETA and Colorado Wild Animal Sanctuary officials arrived at Deer Haven to finally free her. She has adjusted well to hew new life and was able to hibernate for the first time which should have helped her shed a few pounds over the winter.
5

The beagle that once weighed 85 pounds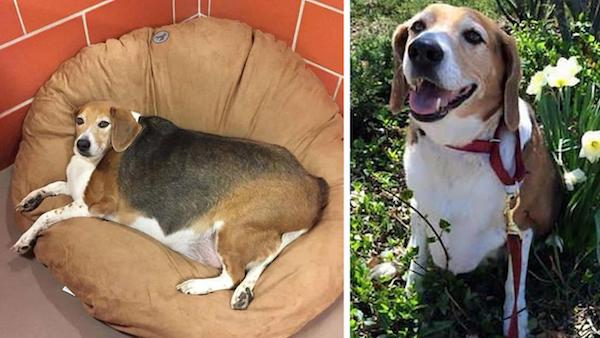 When Kale Chips was picked up by Chicago Animal Care and Control in January 2015, he was morbidly obese and could barely walk 10 feet. His owner suffered from ailing memory and mistakenly overfed the pup.
Kale Chips was taken in by rescuers One Tail at a Time, who put him on a strict diet. By July 2016, he had trimmed down to a svelte 44 pounds and was officially adopted by the foster family who had been previously looking after him.
6

The dachshund that gave up a diet of pizza and burgers and lost 44 pounds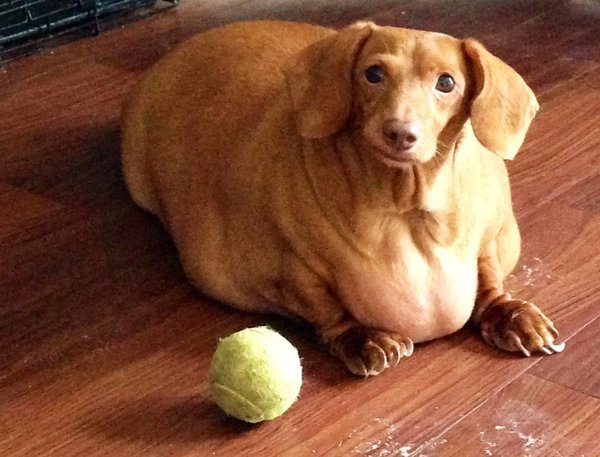 A 56-pound dachshund is unheard of, but that's just what Dennis was. The obese canine was fed a diet of White Castle burgers and pizza.
Nursing student Brooke Burton took action when she first saw Dennis who belonged to a relative of hers and persuaded him to let her adopt the pooch.
Dennis is now a slim and trim 12-pound pup, thanks to a diet of dry food and a walking regimen. He needed three reconstructive surgeries due to excess skin after his weight loss but now lives life as happy, active pooch.
7

The obese cat that was found with two pounds of matted "dreadlocks"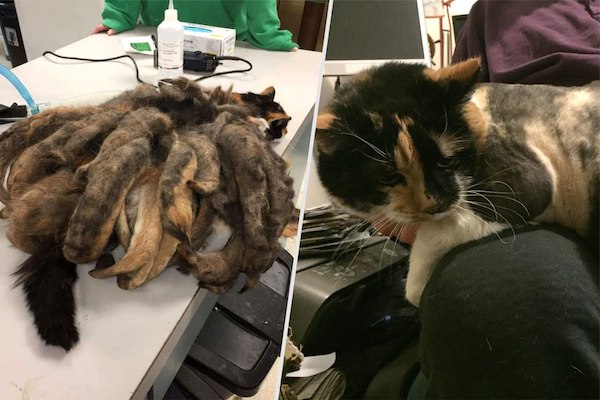 An obese, long-neglected tabby, who belonged to an elderly man with Alzheimer's, suffered from such severe matting her fur formed "dreadlocks."
Hidey was found after her 82-year-old owner was moved to a nursing home. She was taken in by the Western PA Humane Society, and two pounds of fur were shaved off her body. She is now on a special diet and lives a happier life with a distant relative of her previous owner.
8

The chubby tigers in China that have raised the ire of animal activists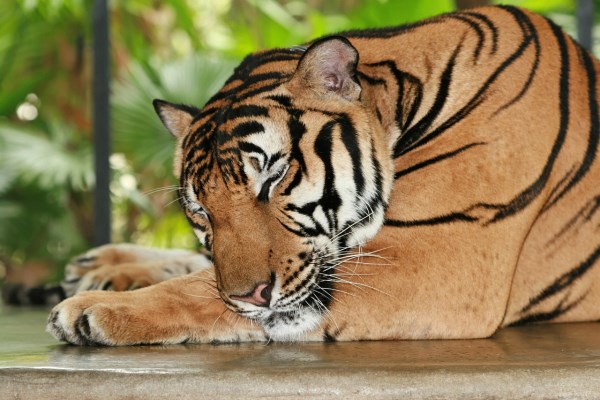 Overfeeding or a natural occurrence? The jury is still out on these photos taken of overweight tigers in a zoo in northeast China's Harbin province in February 2017.
Some have expressed worries as the tubby tabbies look obese, however, according to the zoo, it is normal for Siberian tigers to eat a lot over the cold winter months and gain that amount of weight.
But animal welfare campaigners are crying foul—a spokesperson for the International Fund for Animal Welfare said, "based on the photos, it appears these tigers are obese. While dietary adjustments should be made to accommodate seasonal temperatures to ensure continued nutritional balance, captive tigers do not have to hunt for their food and 'stockpiling' weight for lean times is not necessary."