1

Jason Barnes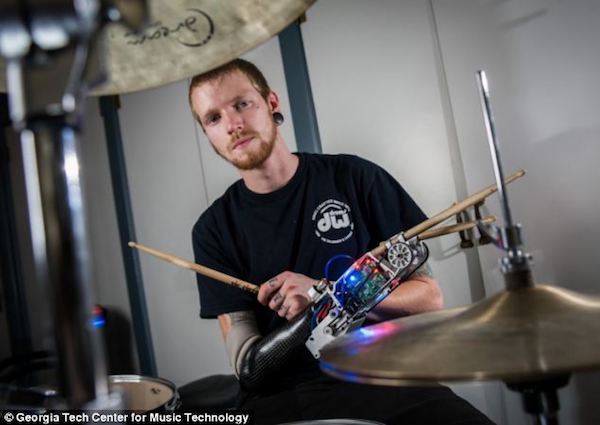 While working in a restaurant, Jason Barnes received an electric shock so severe that he lost his right arm below the elbow. Driven by his desire to continue playing the drums, he decided to build his own prosthetic device. He took things to the next level with the help of one of his professors at the Atlanta Institute of Music and Media in Georgia and developed a robotic arm with a microphone and an accelerometer. He can now play faster and longer than an able human. "I'll bet a lot of metal drummers might be jealous of what I can do now," he said. "Speed is good. Faster is always better."
2

Jerry Garcia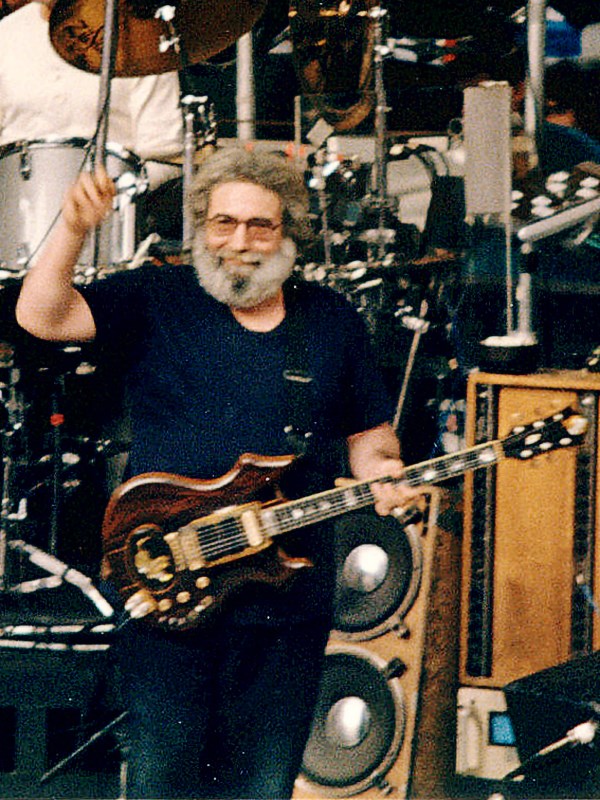 The Grateful Dead's Jerry Garcia went on a long strange trip, most of it without one of his fingers. While playing with his older brother at his grandparent's cabin, 4-year-old Jerry was holding a piece of wood that his older brother hit it with an ax. His grandparents were in such a hurry to get him to the hospital, they left the amputated finger behind, and it was never found. Missing a finger couldn't hold Jerry back—he went on to earn legendary status as a giant in rock music.
3

Leslie West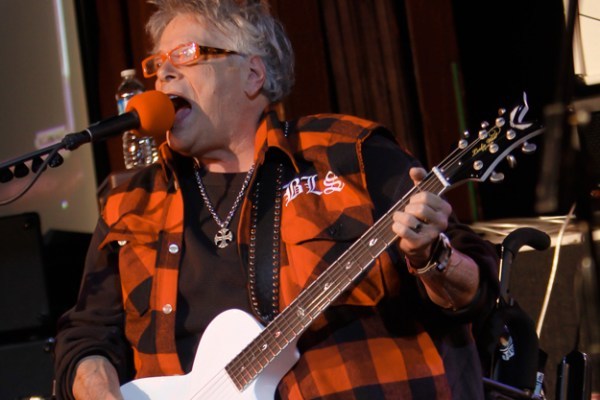 In June 2011, a giant of a man as well as a legendary guitarist, Leslie West of 70's rock power trio Mountain, had to have his leg amputated.
The guitarist has Type 2 diabetes, and after his leg began to swell and his foot went septic, it was decided that his leg needed to be amputated. "The doctors tried for two days to save it to no avail. The decision to amputate was one that was necessary to save his life as the infection was spreading throughout his body," said his wife, Jenni West. After the amputation, the 65-year-old returned to the stage in 2012, playing shows while seated in a wheelchair.
4

Matthew Fleming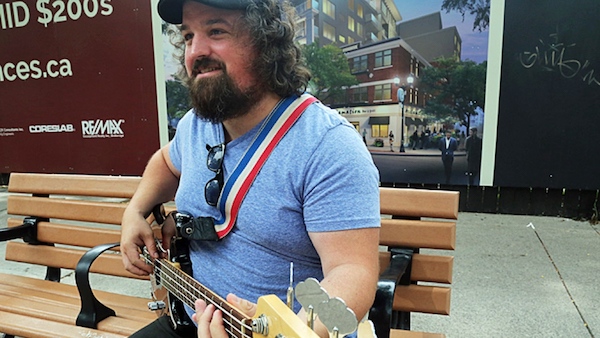 After nearly two decades laboring as a working, touring musician in Canada, Matthew Fleming finally saw the fruits of his labors. He had just finished recording with singer Terra Lightfoot when he was hit with some terrible news.
Fleming didn't even know he had Synovial Sarcoma, a rare cancer that affects the soft-tissue in the legs or arms. After visiting a doctor to ask about a lump, Matthew received a call to return to the clinic, where he was shocked to hear that he would need to have most of his foot amputated.
After persevering through the amputation and chemotherapy, the bassist learned to walk with a prosthetic after two months of rehab. There, he was faced with the plight of some of his fellow amputees and had a change of attitude. "I was easily the least worse off person. Some people there were missing full limbs," he said. "As sad and as beat up as I was, that's when it changed." Since coming to terms with his amputation, Fleming has been able to travel the world, enjoying his life as touring musician.
5

Victor "Moulty" Moulton
With a metal claw that brought to mind the pirate character Captain Hook, Victor "Moulty" Moulton struck an authentically punk rock image. He lost his left hand in a pipe bomb explosion at age 14. Regardless of the setback, he pursued a career as a drummer and gained a reputation as a talented member of his band, The Barbarians. In 1965, Moulton and member of Bob Dylan's band, the Hawks, recorded an autobiographical song ("Moulty") about the unfortunate accident. Unreleased due to business conflicts, the single eventually appeared on compilation albums in the 70s and attained cult status.
6

Paul Stanley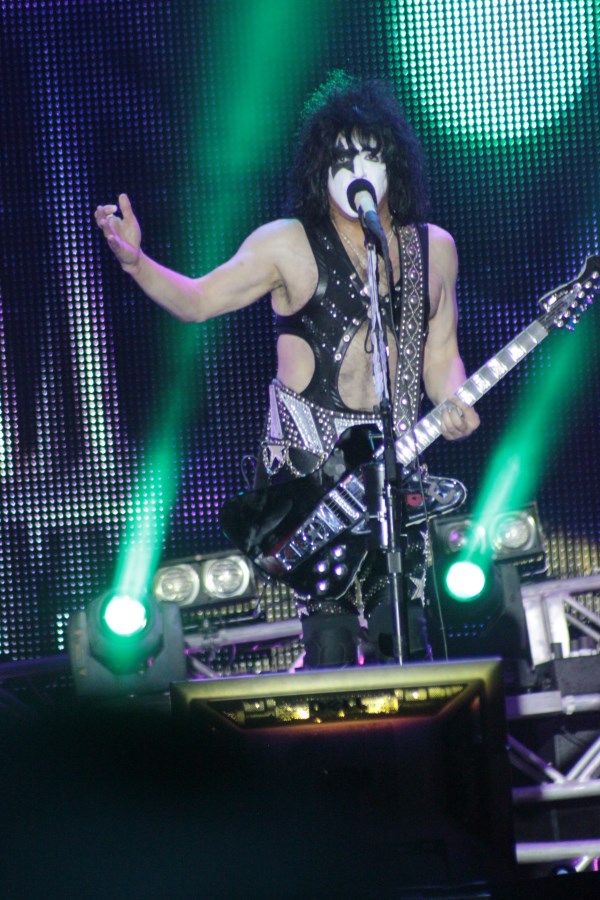 As the front man for one of the most image-conscious rock bands, Paul Stanley of KISS kept a secret hidden from anyone but his closest friends—he was born with a rare congenital ear deformity called Grade 3 Microtia. An external ear was underdeveloped, and he was mostly deaf in one ear.
Throughout his childhood, Stanley was bullied by classmates and lived in constant fear and alienation, and he instinctively avoided social situations. The singer grew his hair long to hide the deformity, and later, after some success with KISS worked out his insecurities with help from a therapist.
7

Rick Allen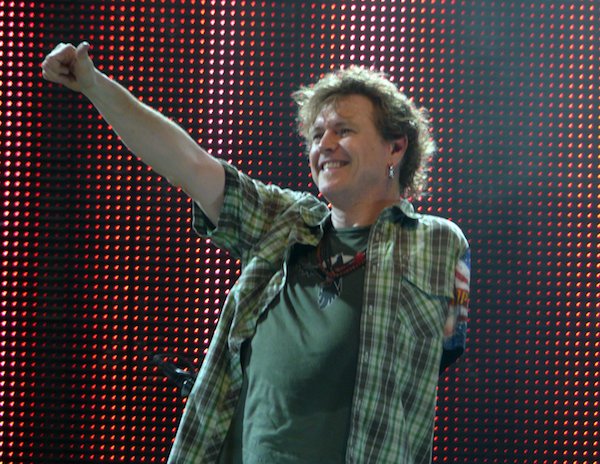 The story of Def Leppard drummer Rick Allen is one of the most publicized cases of a musician losing a limb. On New Year's Eve 1984, Allen was driving with his girlfriend in a Corvette Stingray at high speed when he lost control and ran into a brick wall. His seatbelt came off, and he was thrown through the sunroof, losing his left arm in the process.
After a period of depression, the drummer decided to rejoin the band with the aid of an electric drum kit that allowed him to compensate for his missing limb. His bandmates agreed to bring him back into the fold, and they went on to record one of the all-time biggest selling records in recording history, Hysteria.
8

Andrew Tkaczyk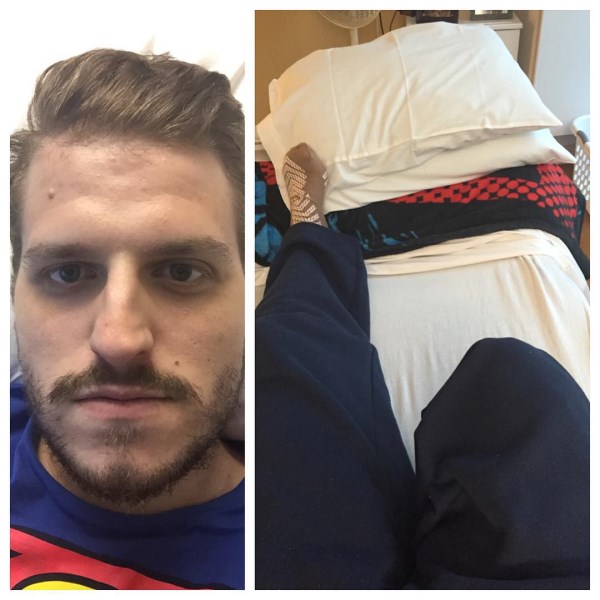 "So the rumors are true everyone! Unfortunately, I did lose my leg in this accident....not going to let it stop me. I don't care what anyone says. It's a long road ahead, but I WILL play drums again." This tweet was how drummer Andrew Tkaczyk of the UK band The Ghost Inside let his fans know about the loss of his leg.
While on tour in Texas, his band's tour bus had a terrible accident that left the bus driver dead, and Andrew with multiple injuries. After recovering, he worked with a recreational therapist to modify his prosthetic leg so he could play the bass drum with it. Now Tkaczyk can tour with his band again, and they will be
on the road throughout the summer of 2017.
9

Tony Iommi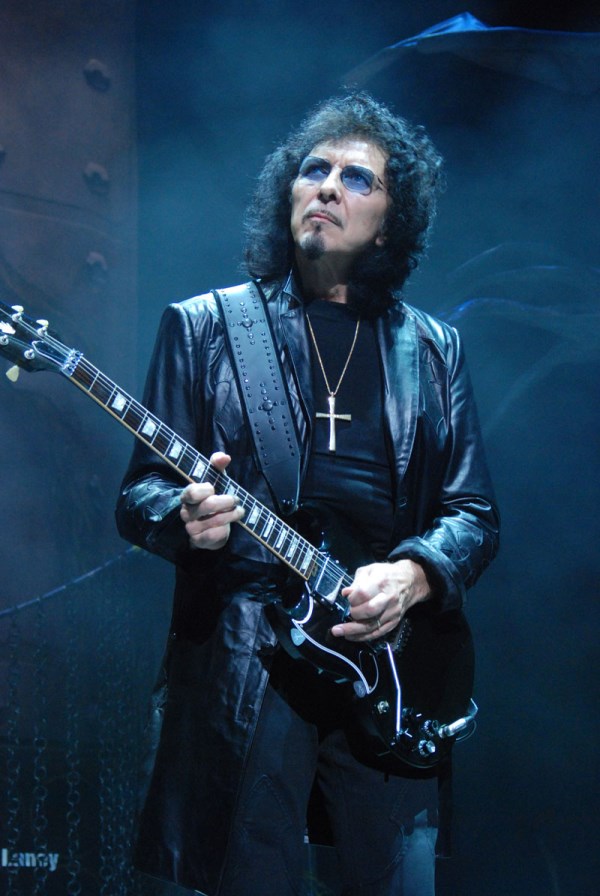 Heavy Metal originator Tony Iommi, legendary guitarist for the iconic rock band Black Sabbath, suffered a terrible misfortune that nearly derailed his dreams. On his last day of work in a sheet metal factory, the 17-year-old Iommi lost the tips of the ring, and middle finger on his right hand. Utterly dejected, Tony's boss played him recordings by legendary jazz guitarist Django Reinhardt, who fretted his guitar with an injured hand. It was enough to inspire Iommi, who fashioned some fake fingertips for himself out of plastic soap bottles and lowered the tension of the extra light strings he put on his guitar to make it easier to play. It worked, leaving Iommi able to carry on and carve out a legendary career as a musician.
10

Viktoria Modesta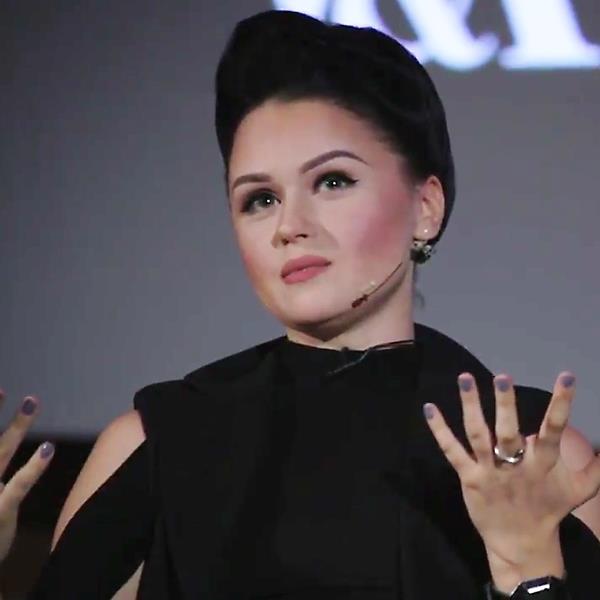 When singer Viktoria Modesta, 30, was born in Latvia, the lower part of her left leg was damaged at birth. After suffering through a childhood of operations, hospital stays, and rehabilitation, she decided she would be happier without the leg. After five years of researching amputation and prosthetics, she convinced a surgeon to remove the leg.
Initially, she wanted to make the new leg look realistic, but by the time she was ready for surgery, she decided to make more of an artistic statement. "I started thinking—why not turn it on its head and see the limb as a medium to express oneself?" Since the operation, Modesta has performed on the UK's X-Factor and has continued to make inroads into the entertainment industry, paving the way for other performers with disabilities.