1

The "Tex-Ass" doughnut challenge claims a life
A Voodoo Doughnuts challenge has taken the life of Denver resident Travis Malouff, 42. He choked while attempting to down a half-pound glazed doughnut in the eatery's "Tex-Ass Challenge," which requires participants to consume a behemoth cake—the equivalent of six regular doughnuts—within an 80 seconds. That's a pretty hefty price to pay for a free meal and a button. The company has since suspended the once popular contest.
2

A contest to draw Muhammad ends in gunfire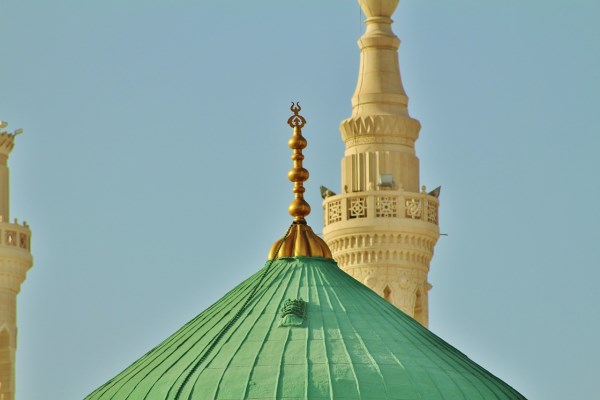 Not a great idea in the first place—two men opened fire outside a contest to draw Prophet Muhammad cartoons in a Dallas suburb in 2015. (For most Muslims, pictures, as well as statues, of Mohammed, are prohibited, as they are thought to encourage the worship of idols.)
The gunmen began firing just as the "Muhammad Art Exhibit and Cartoon Contest" was coming to an end. Police who were helping with security at the event fired back, killing both shooters.
The event was sponsored by the American Freedom Defense Initiative, which is considered an anti-Muslim group by the Southern Poverty Law Center. The group specifically picked the venue because it also hosted an event denouncing Islamophobia. The event invited cartoonists to send in drawings of Muhammad for a $10,000 top prize.
3

The sorority sister who died during a pancake eating contest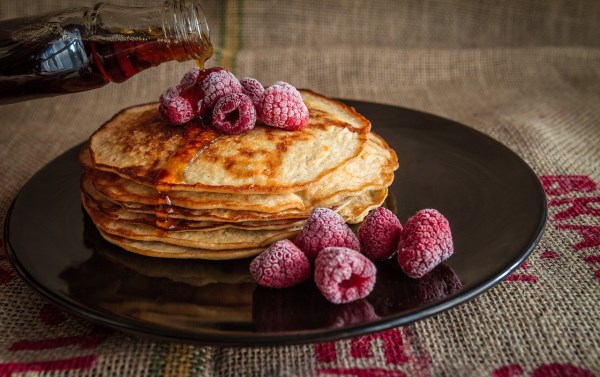 In March 2017, college student Caitlin Nelson was participating in a Greek Life food eating charity contest at her school, Sacred Heart University in Fairfield, Connecticut, when she choked after eating several pancakes and collapsed.
The 20-year-old daughter of a Port Authority cop who lost his life on 9/11, Nelson was rushed to the hospital in critical condition and was transferred to Columbia-Presbyterian Hospital in Manhattan, where she later died. The medical examiner's office said the official cause of death was "asphyxia due to obstruction of the airway by a bolus of food."
Her dad, Officer James Nelson, died on 9/11 while trying to get people out of one of the Twin Towers, according to the Port Authority Police Benevolent Association.
4

The family who sued a club after its matriarch died in a corn dog eating contest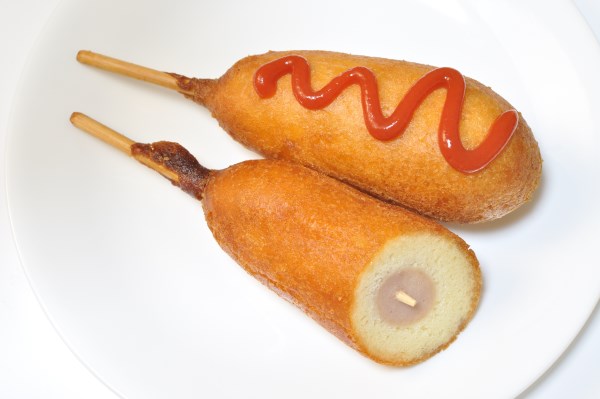 A mother and daughter, Debra and Jessie Harbeck, were celebrating with drinks in January 2016 when tragedy struck at the Fire and Ice Club in Santa Fe, New Mexico.
A highly intoxicated Debra, 56, was taking part in a risque corn dog eating challenge in which "female contestants got on their knees in front of males who were holding corn dogs near their groin area." Debra began choking on her partner's corn dog. Patrons rushed to apply the Heimlich maneuver and CPR before paramedics got there. She died a few days later from severe problems caused by the choking episode.
The family has since filed a wrongful death suit against the now defunct club, accusing bar staff of over-serving Debra and for operating an eating contest without medical supervision.
5

The contest winner who ate live bugs but died immediately after the event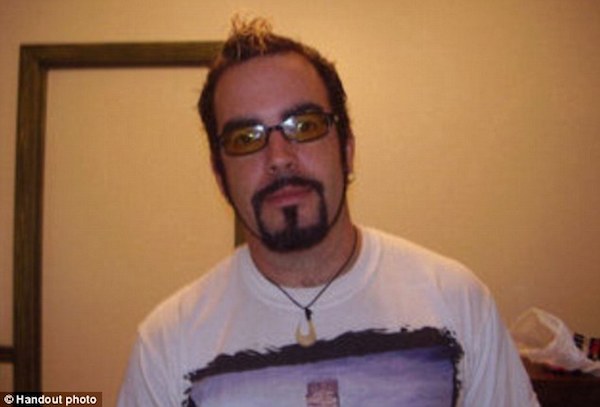 In 2012, 32-year-old contest winner Edward Archbold died after eating insects during a competition to win a snake.
The Florida man collapsed and died after gobbling dozens of live roaches and worms. He gagged and heaved violently outside the Ben Siegel Reptile store in Deerfield Beach, Florida shortly after the contest ended. It was initially thought he had an allergic reaction to the cockroaches, but an autopsy revealed the bugs he had eaten became lodged in his windpipe, cutting off his oxygen supply.
6

The obstacle race participant who drowned during a competition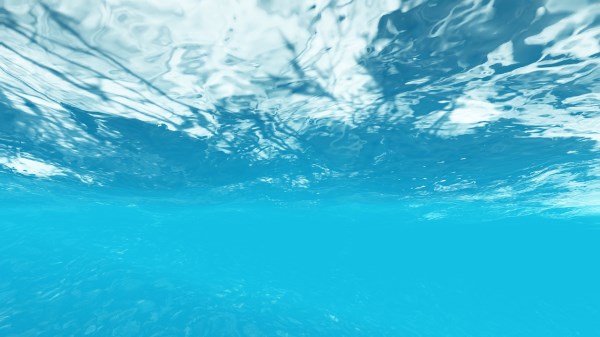 Avishek Sengupta, 28, of Ellicott City, Maryland, died in April 2013 a day after he was pulled from the water pit on the "Walk the Plank" obstacle at the Peacemaker National Training Center in Glengary during the Tough Mudder competition. The obstacle involves climbing up a wooden wall to a platform, then jumping 15 feet into a water pit. A medical examiner ruled he drowned.
A wrongful-death suit was filed against the company a year after he died, charging Tough Mudder and Airsquid Ventures, whose subsidiary was responsible for aquatic safety at the event, among others, with gross negligence for their conduct at the "Walk the Plank" water obstacle. The companies later settled out of court.
7

The contestant who died from alcohol poisoning during a drinking competion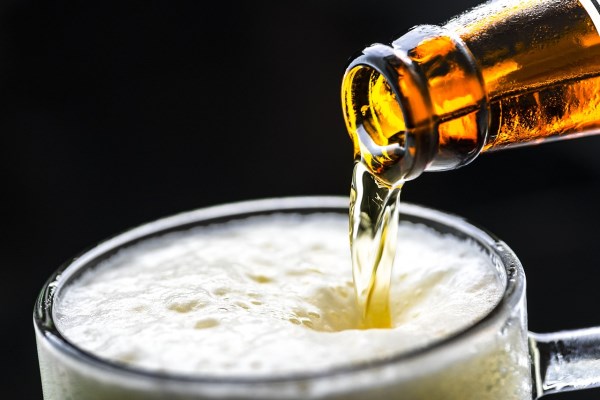 Organizers of a Luoyang, Henan Province, China drinking competition were forced to pay a hefty settlement to the family of a man named Wang Qiang who died from alcohol poisoning after the 2014 event.
The "competitive binge-drinking session was held by the Henan Alcohol Association. Qiang said he "felt weird' after participating in the drink-a-thon, and needed to be sent to the hospital, where he eventually died from alcohol intoxication.
8

The "Hands On A Hardbody" contestant who committed suicide during the competition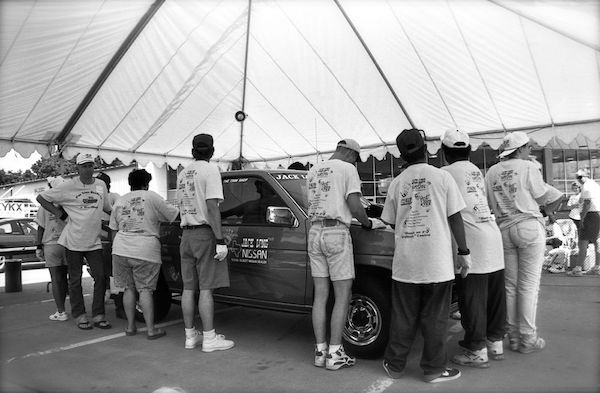 An endurance contest participant in line to win a Nissan truck killed himself in front of police at a local store.
Hands on a Hardbody contestant number 4, 24-year-old Richard Vega of Tyler, Texas, was quiet, soft spoken and well liked. Shortly before the 6:00 a.m. break, he took his hands off the hardbody truck and walked across the street to Kmart and threw a trash can through the front doors. As employees scrambled to get out, he calmly asked where the sporting goods section was. He grabbed a shotgun and shells and was stopped by police on his way out. It was at that point he took a couple of steps back and shot himself.
Vega had seen drinking several power drinks that were loaded with caffeine before the contest. "He'd had about six, and he said 'am I alright? My head is buzzing, am I alight?' And right up to the last moments, before he ran off, he was asking for help," said English reporter James Mawre, who was covering the event for the BBC.
9

The Japanese man who died during a rice ball eating contest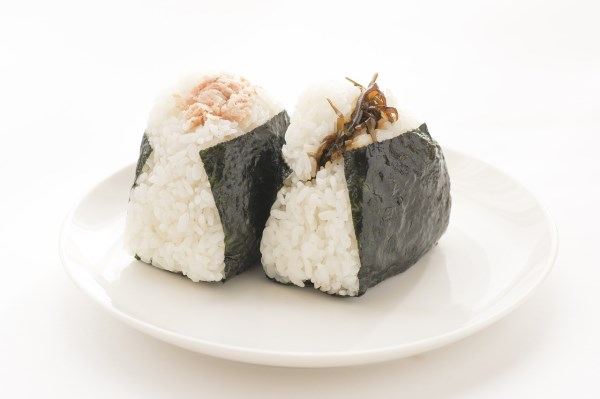 An anonymous 28-year-old man died after taking part in an onigiri (rice ball) eating contest in Hikone, Shiga Prefecture, Japan in November 2016.
Organizer JA Higashibiwako said 15 contestants were given three minutes to eat five onigiri. The participant collapsed after stuffing the last rice ball into his mouth. A doctor and nurse who were on hand tried to save him, but were unsuccessful.
The contest was held as a promotional event highlighting local farm products, including the Oumimai rice brand, a specialty of the prefecture.
10

The contest challenger who died of third-degree burns after a sauna endurance contest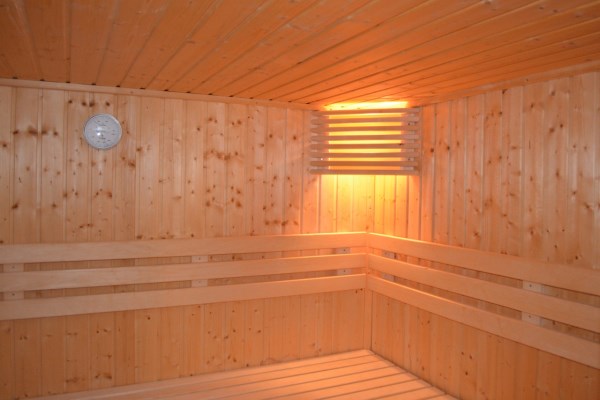 In 2010, contest challenger Vladimir Ladyzhenskiy participated in the annual sauna world championships in Finland, but never made it out alive. Just six minutes in, judges noticed something was wrong and dragged him and a fellow competitor from the sauna. They had severe burns on their bodies and were given first aid after they collapsed.
Ladyzhensky's autopsy later concluded that he had died of third-degree burns. His death was also hastened by his use of strong painkillers and local anesthetic grease on his skin.
The event had been held in Heinola, 86 miles north-east of Helsinki, since 1999. After Ladyzhensky's death, organizers announced they would not hold another competition.