1

Phoenix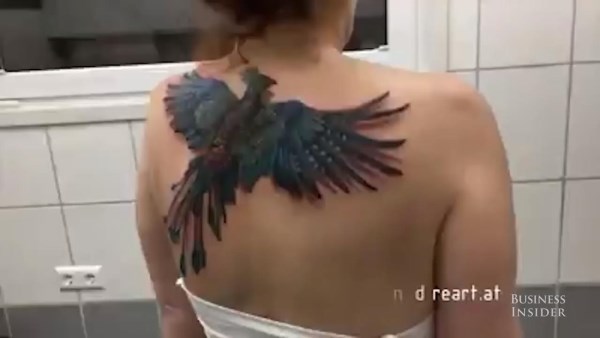 A woman had a bird tattooed across her back that looks like it takes flight when she shrugs her shoulders. The flying Phoenix tattoo was created by artist André Zechmann, who posted a video that has received over 31 million views and counting. The footage was taken using the slow-mo feature of an iPhone. Obviously, several commenters were quick to say that the video is fake.
2

Raptor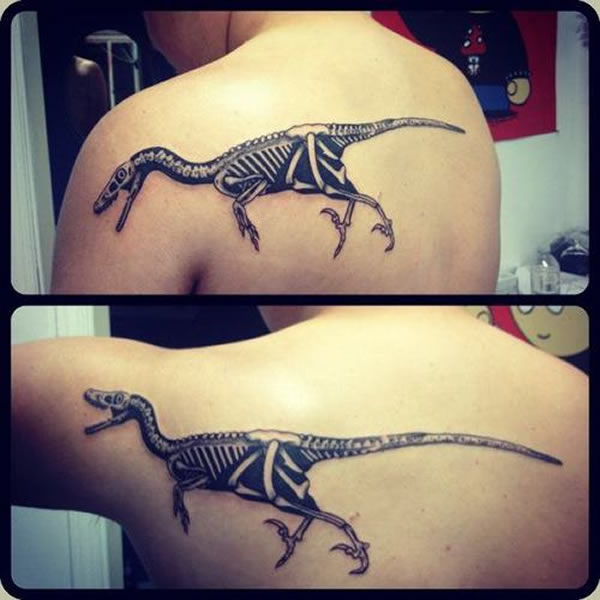 Awesome moving raptor, by Koren Smoke at AV Ink.
3

Elastic bed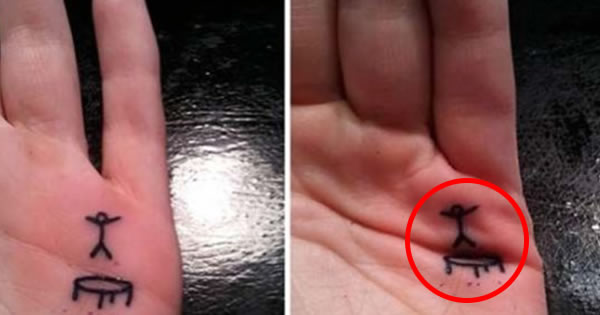 Not as detailed as the previous tattoos, but fun, clever and cute just the same. Take a look:
4

Horse in motion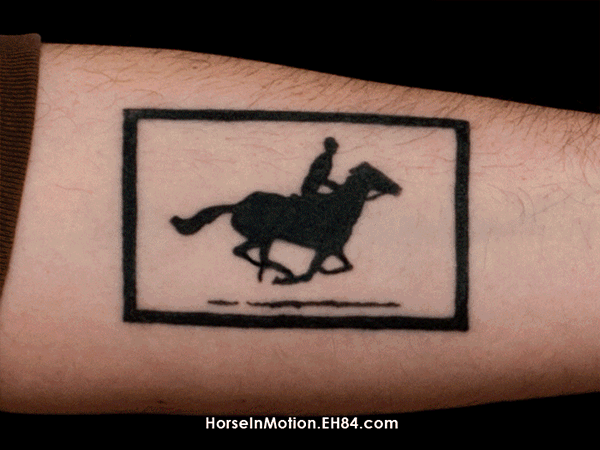 What does a famed 17th-century photographer have in common with a designer from North Carolina? They're both pioneers in their respective fields. Noted photographer Eadweard Muybridge created the precursor to the modern day motion picture in 1872 with his sequence of still images entitled "The Horse In Motion."
More than 100 years later, North Carolina-based designer Evan Hawkins used "Horse In Motion" as the inspiration for a stop motion tattoo animation that involved having eleven different people tattooed with eleven different frames of a horse in mid-gallop. As the idea's creator, Hawkins got the first tattoo but still needed ten other willing participants. Thanks to social media, the remaining spots were quickly filled. On November 20, 2011, ten people were tattooed by Matt Hoyme at Liberty Tattoo in Winston-Salem, North Carolina. (The eleventh had his tattoo done in Austin, Texas.)
When all of the tattoos were complete, Hawkins photographed each one and brought "The Horse In Motion" to life.
5

QR Code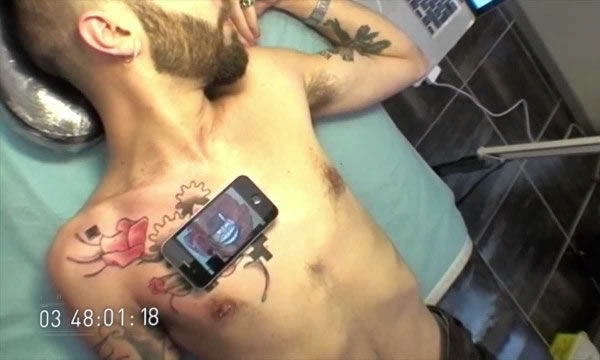 In June 2011, Paris-based tattoo artist Karl Marc incorporated a QR code into a client's tattoo, which, when scanned, revealed an animated version of the rose within the tattoo.
Needles and Sins reports that the customer, Marco, can change the QR code points to swap new animations in whenever he pleases, and he already has a second animation ready to go.
The session was streamed live on Facebook as part of a promotion with Ballantine's, allowing viewers to comment and talk with Karl as he worked.
6

Phil Berge's motion tattoos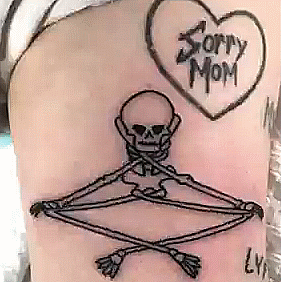 Phil Berge is a tattoo artist in Quebec City's Tattoo Shack who brings ink to life! His designs are thoughtfully planned and the results are incredible. He uses different clients to create the final effects.
7

Shark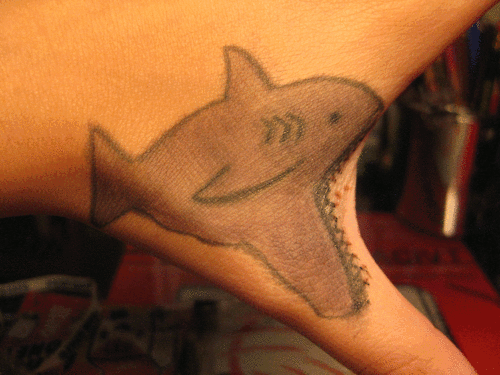 This shark tattoo creates a cool effect.
8

Projected tattoos
Tattoos have been decorating the human body since Neolithic times, but it's only recently that they've been able to move, thanks to a video mapping project by Portuguese artists Oskar & Gaspar.
The pair brought the inked patterns of tattoo artists Eduardo Cavellucci and Igor Gama to life, using projectors and animation software. They projected moving images onto the ink so it appeared like patterns and artworks came spilling across people's bodies. The project took place in Lisbon and was billed as "the world's first live tattoo video mapping event."