1

The World's Strangest Couple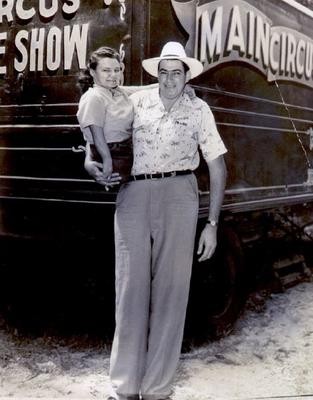 One of seven children, Al Tomaini was born in New Jersey in 1912. As he grew, it was discovered that he had an overactive pituitary gland—he eventually stood over seven feet in height. To forge a career in sideshows, Al claimed to be 8'4" and billed himself as "The Tallest Man in the World" He was shy, gentle, and sweet inside and out, from the top of his towering head to the bottom of his size 27 shoes.
During the Great Lakes Exposition of 1936, one special young lady took a particular interest in this gentle giant with the coy smile. Her name was Jeanie (Berniece Evelyn Smith), and she was born on August 23, 1916, in Blufton, Indiana, with twisted arms and no legs. She "stood" just over two feet in height but towered in personality. She had been performing in exhibitions since she was a toddler and was known for her acrobatic dexterity and the graceful way she ran about on her mildly deformed hands. The lovely, resilient 19-year-old had been living in the care of an abusive adoptive mother since 1931 with little hope of escape, but, when the flames of romance sparked between her and Tomaini, she found a gargantuan protector who would forever lift her out of harm's way. The couple eloped during in Cleveland in 1936 and were wed by a justice of the peace that same day. They honeymooned in Niagara Falls and continued touring together for many decades as the "World's Strangest Married Couple." During their off-seasons, they settled in Gibsonton, Florida. It was there that these two remarkable people built a home and a life together.
Fortified by that love, Al lived longer than most pituitary giants. He likely endured much physical pain but refused to show it. Eventually, however, his time came, and he left his beloved Jeanie in 1962 at the age of 50. She never remarried.
2

The anorexic woman who fell for a morbidly obese man at an eating disorder clinic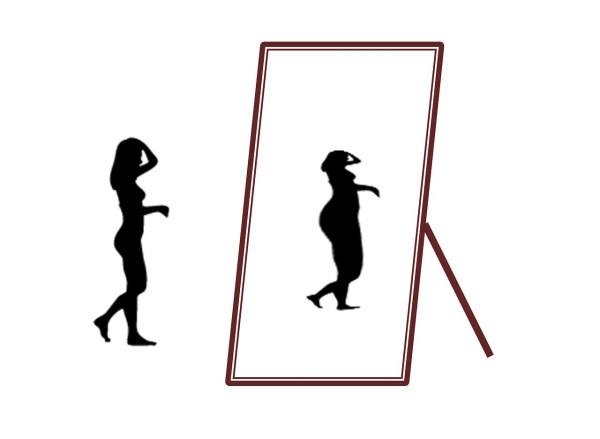 In 2013, an anorexic woman and a morbidly obese man got married, just months after meeting at an eating disorder clinic.
Lizzie Elsburg is bulimic and was 90 pounds when she met 420 lb junk-food addict Chris Glasgow, who ate five takeaways every day. The couple clicked at counselling sessions and started dating after a just few months.
Lizzie, now 120 pounds, said, "I was able to see past his body issues because I have body issues too." During mealtimes at Pacific Shores Hospital, in Oxnard, California, Lizzie had to pile her plate with food. But Chris, who has since lost 140 pounds, was limited to muesli, salad and a small side plate of dinner.
3

The world's strongest dwarf plans to wed a 6' 3" transgender woman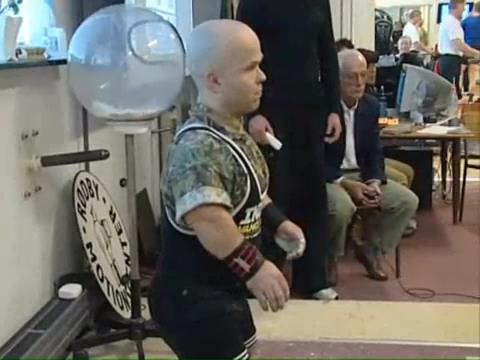 A 4'4" tall dwarf who claims to be "the strongest man in the world" hopes to break down barriers further by marrying his 6' 3" transgender girlfriend.
Anton Kraft has smashed records for weightlifting four times his own weight, but the determined 52-year-old has revealed his greatest achievment was bagging his glamorous new love.
The bodybuilder, who is originally from Denmark but now lives in Florida, said he instantly fell for China Bell, despite the fact she was originally born a man. The couple has been dating for six months and China finds her new love irresistible. The sculpted figure that she finds so attractive was earned by Anton through 10 years of powerlifting.
4

The couple who met as woman and are marrying as men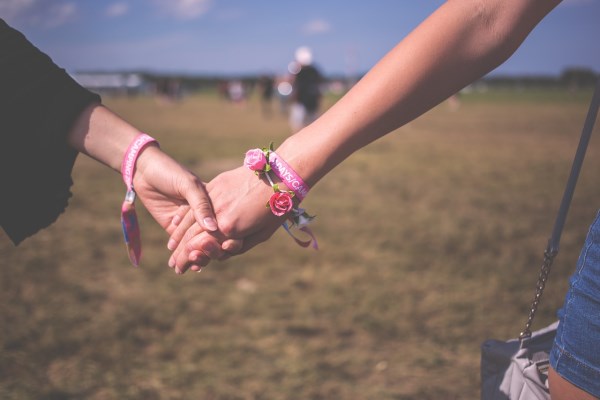 Kate Bushnell was stunned when her live-in girlfriend sat her down and confessed she wanted to become a man. The pair had been together for two years, yet Kate had no idea partner Abbie Games had secretly battled an overwhelming desire to change sexes since her childhood.
To Abbie's delight, Kate put her heartache and confusion aside, vowing to stand by her as she went through the transformation into a man named Finlay. In a bizarre twist, as Finlay's hormone treatment helped him grow facial hair and he prepared to have his breasts removed, Kate began to have serious doubts that she too was a man trapped in a woman's body—just days before Finlay's breast removal operation, Kate opened up about her feelings. Now the one-time lesbian couple are engaged, and planning to marry as gay men.
5

The Brazilian couple with a massive height gap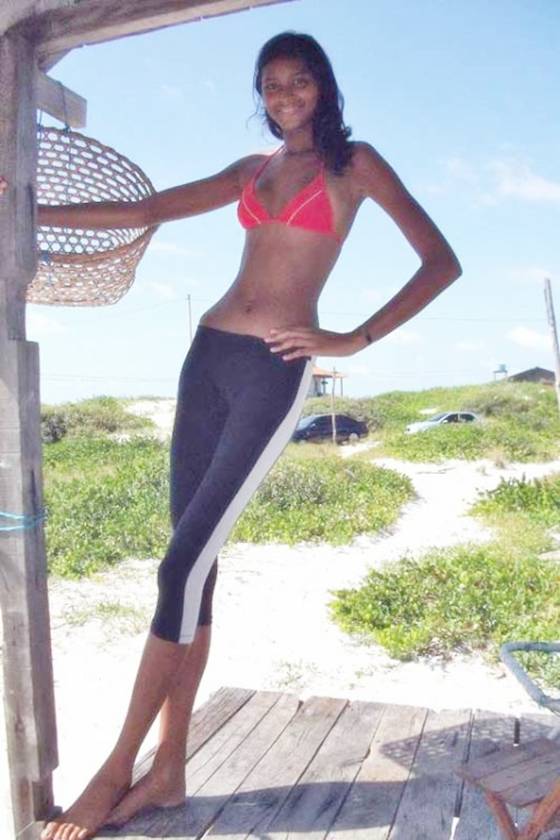 Brazil's tallest teenager is set to become the world's tallest bride after her 5'4" tall boyfriend proposed to her during a walk along the beach. 18-year-old aspiring model Elisany da Cruz Silva, who stands 6'9" tall has been dating 23-year-old Francinaldo da Silva Carvalho for more than three years. Despite the foot and a half difference in their height, Francinaldo and Elisany are ready to beat the odds!
The lovestruck pair have shared a small home in the Brazilian town of Salinopolis for the past year and are hoping hear the pitter patter of tiny feet soon. Despite being only 18, Elisany is focused on having a child and is will willing to adopt if she does not become pregnant—she's worried that she may not conceive because of a form of gigantism that was caused when a tumour grew on her pituitary gland.
6

The obese woman bullied for dating a muscle man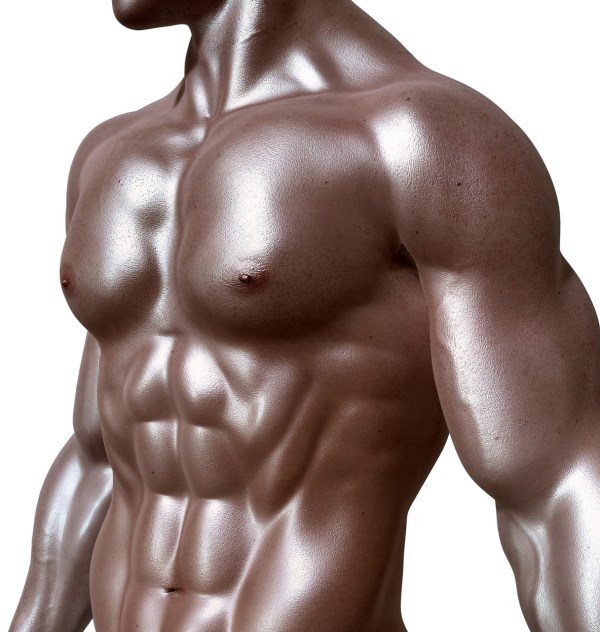 The idea that couples should be paired by body weight (thin with thin, and overweight with overweight), has led one California woman to stand up and face the bullies that taunt her everyday. Gloria Shuri Nava, 25, a beauty blogger from San Jose, is overweight. Her 22-year-old boyfriend of 18 months, Ali, who she met online, is "fit and muscular." According to Miss Nave, many people can't comprehend why he would want to date her.
Some of the worst comments come from her own fans. Miss Nava's YouTube channel, Glowpinkstah, where she reviews beauty products and shares details about her life, has more than 250,000 subscribers. "While most are supportive, there are a fair number of bullies," she says. Some of the inappropriate questions she has received include: '"She has a boyfriend? What is wrong with the world?" and "These two had sex?! Oh god, why?"'
Thankfully, the couple replied "why not?" and got married in 2014.
7

The 31-year-old boy toy who is dating 91-year-old pensioner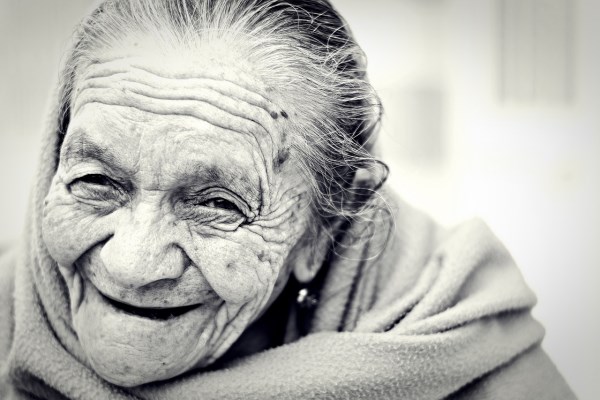 This boy toy dates women more than three times his age and is in currently a relationship with a 91-year-old great grandmother.
Kyle Jones, 31, from Georgia, dates numerous pensioners at a time and even takes them home to meet his 50-year-old mother. For the last five years, he has been in a casual relationship with 91-year-old Marjorie McCool. Despite the 60-year age gap, the pair have an active sex life and can't keep their hands off each other.