1

Tops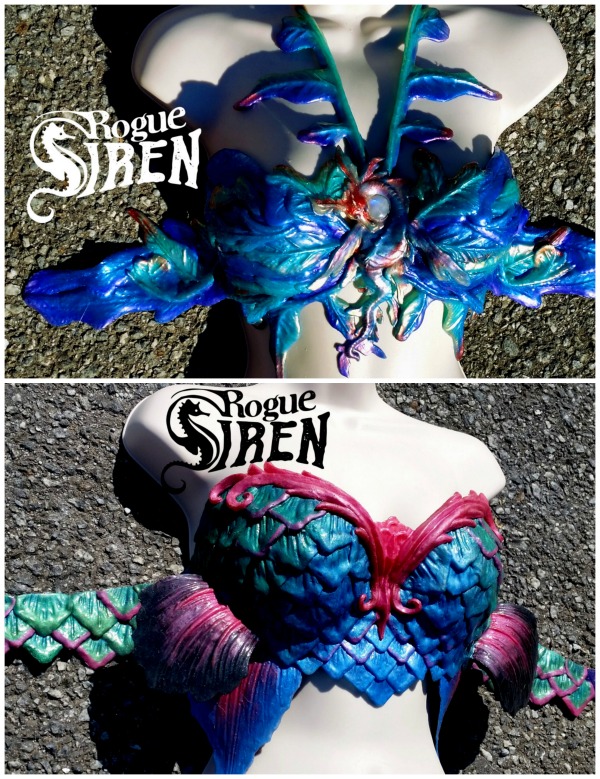 There are plenty of real seashell bra tops available on the Internet, but won't likely be comfortable. Instead, consider a silicone top from Rogue Siren Studio.
2

Tails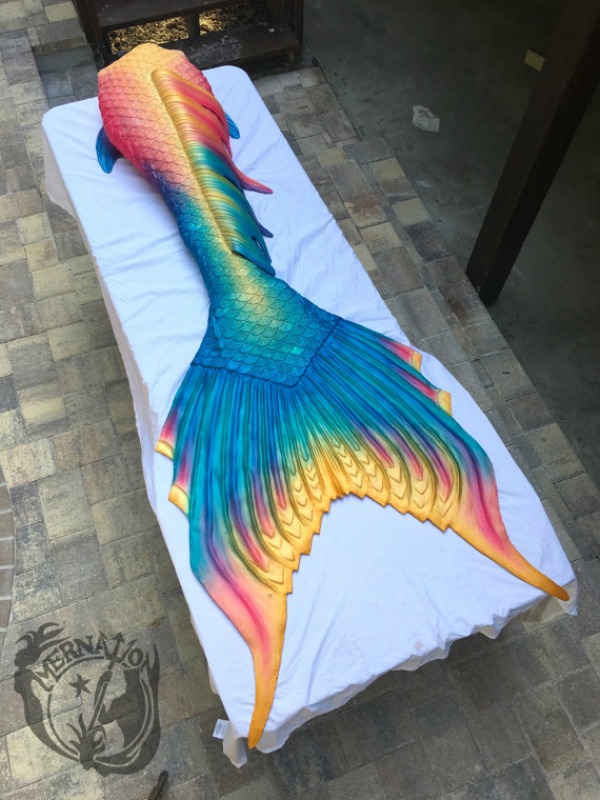 If you want to go all out on your mermaid lifestyle, you're going to need a tail you can wear underwater. The tails from Etsy shop MerNation might just be the most beautiful and most accurate around. Of course, that level of detail and quality in an already expensive material like silicone comes at a price—in this case, around $2000.
3

Crown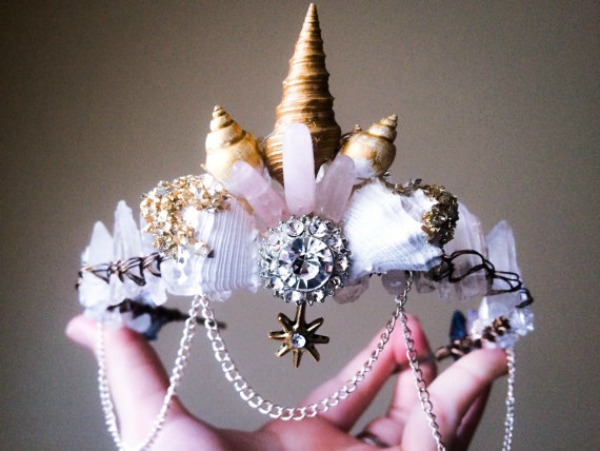 You can't be a mermaid princess without a crown, and this fantastic crystal tiara by Etsy seller Porcelain Monster is perfect for any underwater ruler.
4

Skirt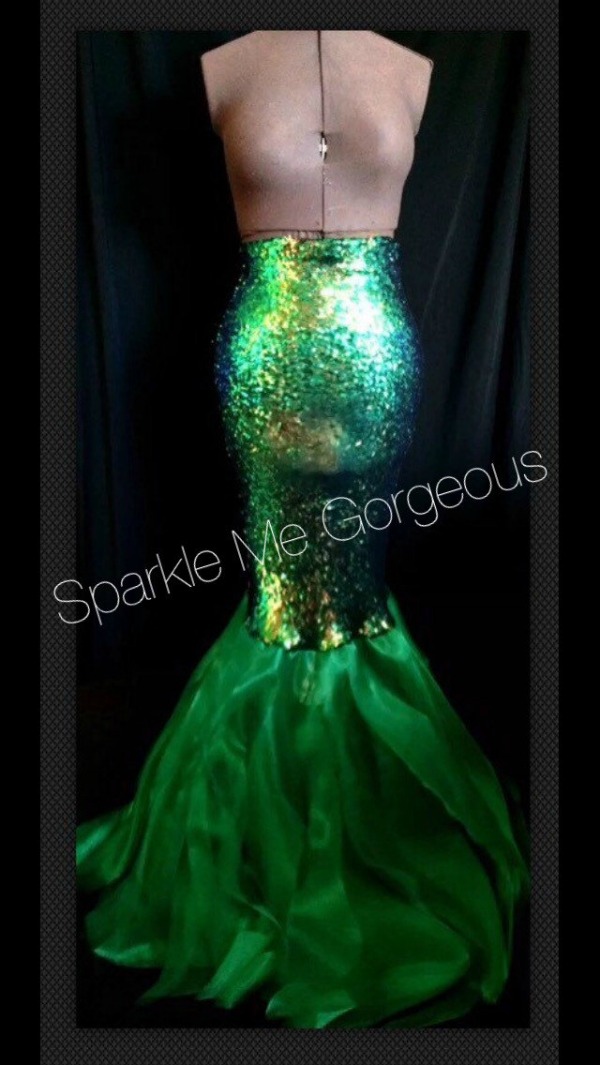 The closest you can come to wearing a mermaid tail on land is this sparkly, high-waisted mermaid skirt by Etsy seller Sparkly Me Gorgeous.
5

Leggings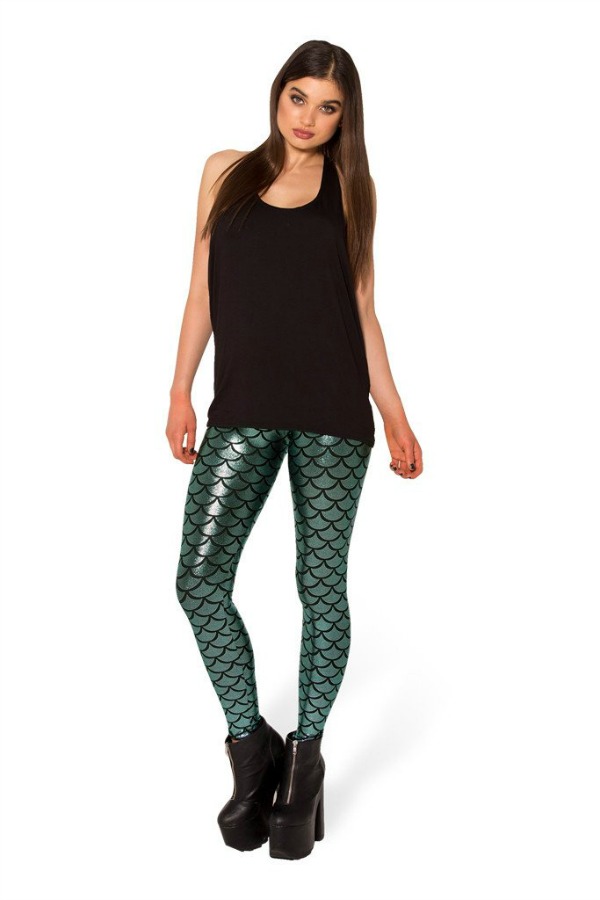 As The Little Mermaid taught us, having a fish tail in place of legs can look cool, but also drastically restrict your movements. Enjoy these cool mermaid tail leggings without any of the encumbrances by Black Milk.
6

Tights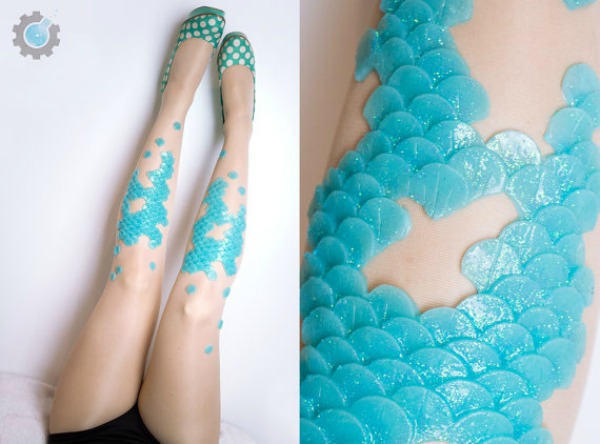 Sparkly silicone scales are all it takes to turn a regular pair of nude panythouse into magical mermaid tights like these by Etsy seller tinkercast.
7

Shoes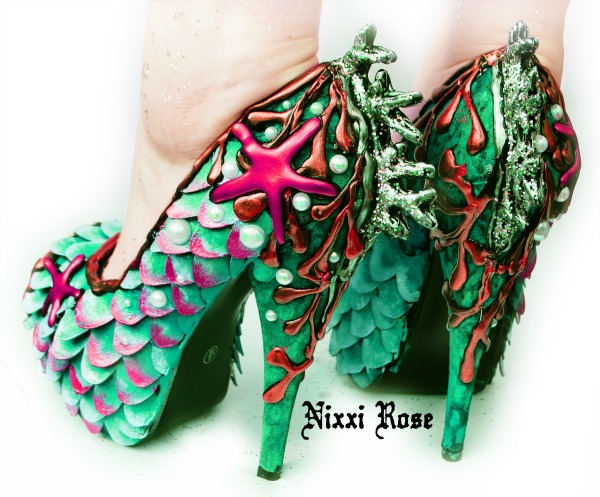 With scales, coral, shells, and pearls, these shoes by Nixxi Rose are the perfect accessory for any mermaid outfit.
8

Wedges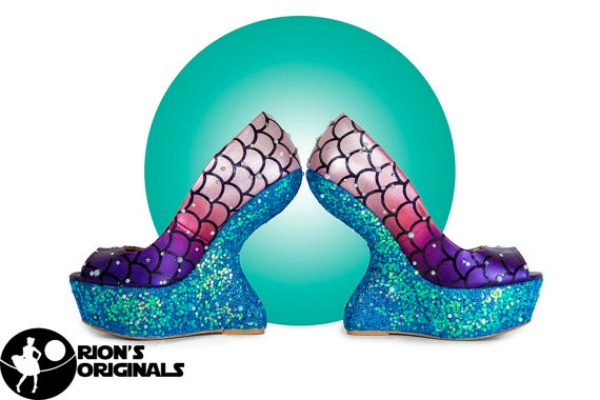 If you prefer your mermaid shoes a little more simple and a lot more sparkly, then you'd probably enjoy these wedges by Etsy seller Orion's Originals.
9

Towels
If you don't want to swim like a mermaid, you can still dry off like one with an awesome crocheted beach towel. You can buy the pattern at Ravelry, thanks to MJ's Off the Hook Designs, who says it also doubles as a blanket during the winter months.
10

Blankets
For a thick, full mermaid blanket, crocheters can get their hands on this Ravelry pattern by Blue Eyed Bird Creations.
11

Nails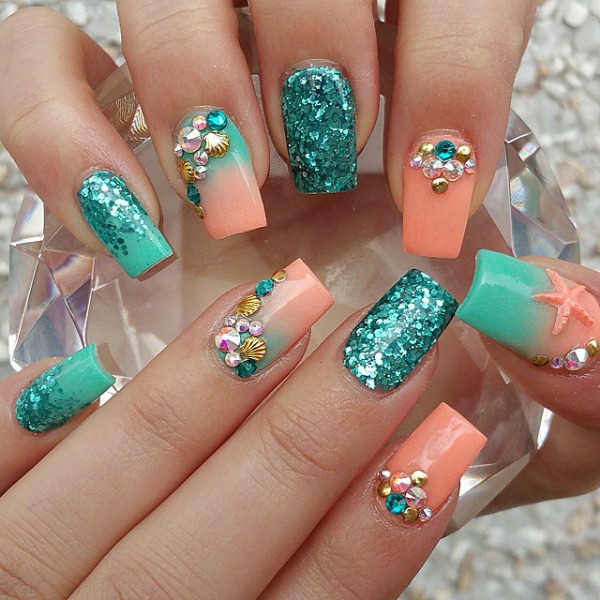 Shells combine with the colors of the ocean to make a beautiful set of nails that would look perfect on any fair maiden with a fish tail.
12

Lipstick
With fish scales, sparkles, and even a pearl accent, this lipstick application by Robyn Pockets is instantly reminiscent of a mermaid's beauty.