Search engines, especially Google, are more popular than ever. For most people, Google is the internet. It has billions of regular users and millions of indexed websites.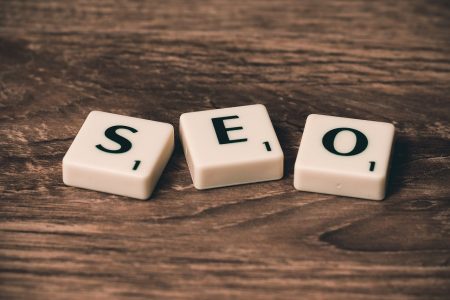 There is no doubt that search engines are not going anywhere, but people are uncertain about Search Engine Optimization (SEO). These doubts are for a good reason; after all, old SEO tricks don't seem to be working anymore.
Does this mean that SEO is dead?
Many industry leaders have conducted experiments and research and found that IT'S FAR FROM BEING DEAD.
In fact, it's still as relevant as it has ever been.
Over 200 Google Ranking Factors
There is no official count, but leading SEO experts agree that Google uses at least 200 tests to determine the ranking of a webpage.
These factors include on-site, off-site, and domain-level factors.
There was a time when you could just rank with a few backlinks. Many people would use exact-match keywords as anchor texts and get the highest number of backlinks to rank for them.
That's what people used to call SEO.
Now that there are more and complex factors, every online business is going to need the most reliable SEO Services.
Only a professional can keep himself up to date with all the changes to meet all search engine requirements. It means that SEO is actually more important, real, and efficient than ever. You can no longer have a data entry operator get a position on the first page of SERPs.
Authoritative Sites Still Rank Highest
Search engines want to provide the best experience to their users. They believe that websites with high online authority are more likely to provide the best experience.
"Why?" You might ask.
Because they are brands and trusted by users.
You can search any words on Google and you will notice and most top results have impressive domain authority. It's even more important than the quantity and quality of backlinks as you can see an example in the screenshot below.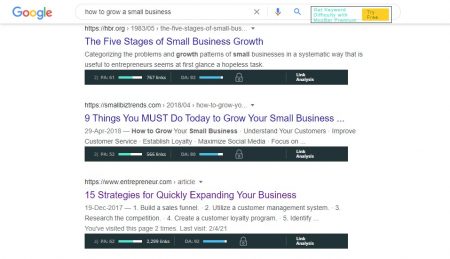 There is no official tool to measure the authority of a website, but Moz DA checker provides the closest metrics.
The domain authority and its value had to be discussed here because it's an important ranking factor, and it's one of the SEO goals to increase domain authority.
Whether it's through backlinks, brand mentions, or ever-green content, SEO increases the authority of a domain and all its pages. Once you have achieved a noticeable DA, it'll be much easier to rank on the first page no matter how high the competition is.
No Alternative for Backlink
Even in 2021, search engines have not been able to find any alternative for backlinks. Of course, the backlinking is not as simple as before, but its value remains at the top.
Search engines consider each backlink a vote of confidence.
More backlinks mean more people trust the value you are offering on your website. However, Google doesn't consider each backlink valuable. It has a number of factors just to check the authenticity of backlinks.
For example, a link coming from a niche-relevant, country-specific, high DA website will be considered a good vote.
Likewise, Google now monitors the user behavior with the link. It checks the content around the link, the number of clicks it gets, and the bounce rate of your website.
If a good percentage of people found your link relevant, they will click on it.
If they closed the tab right after opening your website, it means they were misled.
If they spend some time on your website and visit other pages, it shows that the link was relevant as well as valuable.
Backlinking is considered the most important part of SEO, and no professional can deny its benefits. This means that, even with all the updates, the foundation of search engine optimization has not changed.
You might wonder why old SEO is not working if the foundation is the same.
The foundation is the same, but now they are more things almost as important as backlinks.
User Experience is More Important than Ever
Even Google has a competition.
If it can't provide the best user experience, it will not take time for another search engine to replace it.
This is why Google wants a good webpage to rank at the top more than you. SEO will become easier to understand and much efficient if you align your goals with Google's.
Instead of building a maximum number of random backlinks, see how you can improve the user experience.
Today's SEO starts with improving on-site and on-page issues that could compromise the user experience. Interface, loading speed, and interaction have become one of the primary ranking factors.
Google's latest update of Core Web Vitals in the Page Experience has made it clear that there is no going up without providing a good experience.
Focus on Providing Quality Content
All SEO efforts aside, take a step back and see exactly why a user would come to your website, and try to provide that.
A user searches query on Google with one of four intentions:
Information
Navigational
Transaction
Commercial
For all these intentions, you have to provide some content that would educate, impress, or entertain them.
What's the point of working so hard to get people to view your content when it is useless?
This is why now you should invest more in content than backlinks as a part of your SEO strategy.
It's a challenge to provide content that an internet user will like. People have an attention span shorter than that of a goldfish. You need content that keeps catching their interest before they lose it.
Content marketers use several techniques to ensure each visitor finds their page relevant.
Think of every question the reader might have about the subject.
Write short sentences and paragraphs.
Use infographics and images after every 150 – 200 words.
Apply bold and italic formatting after a few paragraphs to catch attention.
Convert text to a list where possible.