Amazon is a fantastic online marketplace where you can find plenty of … well almost anything. While this might be one of the more obvious of statements, what might be less obvious is why it makes a brilliant platform for you to market your own products. Marketing for Amazon can be slightly different if you are doing so within the platform, which is why it is worth knowing a few extra tips and tricks to get your store noticed.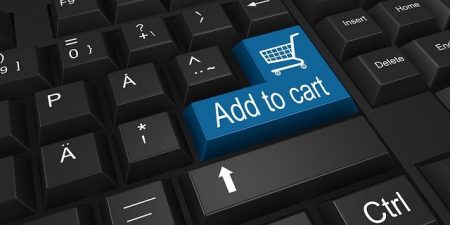 This piece will discuss some of the ways in which you can market your products on Amazon and create a successful online Amazon shop.
Get Visible
First things first. When we start our own shop or sell a product, we want people to know about it. If they do not, then how are they supposed to buy it! Gaining visibility is a pretty standard goal for any marketing campaign and the procedures can be relatively similar, too. Find your ideal demographic and start making creative campaigns that you can share on platforms such as your social media accounts, with a link back to your Amazon listing. This is great for encouraging traction outside of Amazon, drawing people into your online Amazon store.
Understand the Ins and Outs of Amazon Search Engine Optimization
When marketing within Amazon, it is important to understand the inner workings of its Search Engine Optimization (SEO) algorithm. This includes making sure your keywords are optimized and link up well with the product you are trying to sell, titles and metadata are found easily by your target demographic, and that your store works in harmony with the Amazon algorithm. If this sounds like another language to you, you're not alone. Do not worry though! Just leave it to the experts at Nuanced Media Marketing to get your campaigns flowing, so you can focus on your products instead.
Get Descriptive
Amazon prizes well-written and informative descriptions, and it just so happens that so do customers, so that is a win-win. Be sure to write from a buyer's perspective, and more importantly, specifically from the point of view of your target demographic. Make sure to do your own research so you can identify the wording, style, and images that will capture the hearts of your intended audience. Make sure your descriptions really stand out among other similar products from other stores.
Pay for Sponsored Ads
Sponsored ads and posts are an excellent way to quickly and efficiently boost your product views, show off your brand and increase engagement. When you pay for a sponsored post, you are paying for it to be displayed above posts by competitors and for it to be easier to spot – essentially giving maximum visibility to your potential and returning customers. These are definitely worth investing in if you are selling a product or service that is popular and you want to stand out.
Ads will also show up on consumers' browsers as a suggestion for what they are looking for, or a gentle reminder of what they have looked at! Teaming this with great descriptions is a great way to drive traffic to your online store.
Bio: Ryan Flannagan is the Founder & CEO of NuancedMedia, an international eCommerce marketing agency specializing in Amazon. Nuanced has grossed hundreds of millions of dollars online, and Ryan has built a client base representing a total revenue of over 1.5 billion dollars. Ryan is a published author and has been quoted by a number of media sources such as BuzzFeed and Modern Retail. To connect with Ryan, check out @ryanflannagan on Twitter or via LinkedIn.