The job of a truck driver is anything but easy. You might think that it can be exciting to drive through the country or even multiple countries if the trucking company deals with transporting goods internationally. While this is true, there are some aspects of the job you might want to know before you start your first long-haul journey.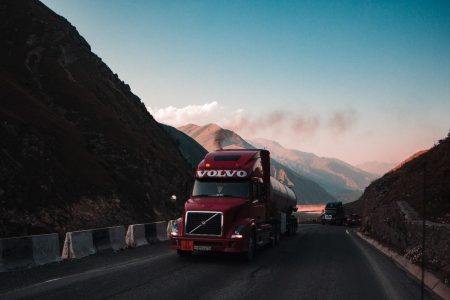 As a first-time truck driver, it is imperative you get acquainted with many aspects of the job: the ability to adapt to different schedules and willingness to be on the road for months, specific job requirements and skills you need to possess, and even knowing the type of insurance required for your truck.
Without further ado, read through the following list to refresh your knowledge or gain new and essential information that facilitates the transition and prepares you for this new journey – quite literally.
The following skills are vital
Certainly, good driving skills are of the utmost importance to ensure your and other drivers' safety. Being able to react fast is highly necessary. For this reason, truck drivers also need to attain defensive driving skills, such as being aware of their surroundings and considering any possible threats beforehand. So, if anything happens, you are prepared and ready to act accordingly.
Additionally, tech skills are also necessary as trucks nowadays are improved and contain digital software programs that facilitate the driving experience and help you plan your journey thanks to high-quality navigation applications.
You can get more than one type of insurance
When you are a first-time truck driver, you must be aware of the types of vehicle insurance your truck should have. By knowing this, you can make an informed decision for which company to work for, as you might want one that values employee safety and takes the necessary precautions to facilitate that.
Two of the main types of insurance you will probably want to know about are bobtail insurance and non-trucking liability insurance. The former is liability-only insurance, and it refers to the coverage provided for trucks when driven without their trailer. So, when you are in-between loads and in case of an accident, bobtail insurance offers financial coverage for property and physical damage. On the other hand, non-trucking insurance is suitable for when you are using the truck to run personal errands.
You need to be mentally prepared
The demands and challenges of the jobs are plenty. Besides the fact that truck drivers need to adapt to a schedule that can easily cause you exhaustion, it is also necessary you find the right time to rest properly. Only this way can you focus on driving and remain alert to be able to react to any dangers you might encounter on the road and drive safely. So, drivers need to effectively organize their time to allocate time for rest and sleep, fulfill their duties, and promptly reach their destination.
In addition, the nature of the job and schedule also mean that you will be apart from your loved ones for an extended period of time. For this reason, it is crucial you are mentally prepared to deal with not seeing your family and friends for a while. Not to mention, you might develop feelings of loneliness given that for a high number of hours per day, you will not be accompanied.