And for a good time into the future.
Remember that guy that taped himself in the store, licking the ice cream, and then posted it to social media? Well, he's back, and this is what's happening with him now.
D'Adrien Anderson, 24, was sentenced Wednesday to 30 days in jail for his stunt. The licking incident took place last August, and now he has been charged.
Not only did he get 30 days in jail but probation for two years, as well as a $1,000 fine and restitution of $1,565 to be paid to Blue Bell Creameries. The ice cream company had to replace all the ice cream in the freezers of the store post Anderson.
He began his jail time right after the sentencing.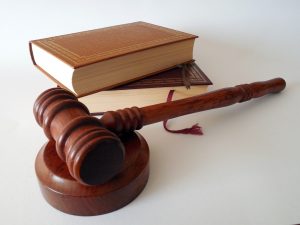 The ice cream incident happened in the Port Arthur Walmart on August 26, 2018. Cameras from the store did show that Anderson did pull the Blue Bell ice cream from the freezer and bought it.
The buying part was not captured nor mentioned on social media. His stunt did cost him, but it could have been worse. Anderson could have faced up to a year in jail and up to a $4,000 fine for misdemeanor criminal mischief.
This isn't the first time that a man has done something weird regarding food. Back in December, there was a guy who decided he wanted some Taco Bell, so he made himself at home.
It was Christmas Day and the Taco Bell wasn't open. A man in Georgia decided that he wanted to eat, and then to top it off, he decided he wanted to take a nap. So, that's what he did.
Police asked for the public's help in identifying and finding this man. The break in, food making, and nap taking happened around 12:15 a.m. on December 25.
The man entered the Taco Bell through the drive-thru window. Videos showed him using the fryers to make himself some food. Then after eating, it was nap time. So he pulled himself up some restaurant floor, laid down, and snoozed.
After about three hours, he woke up, stole a laptop and a tablet, and then left. They did eventually find the man, Stephaun Gallaread, 26.
It turns out he was a former employee of the restaurant in the summer of 2019. Gallaread was charged with second-degree burglary.
Want to tell your strange story?
Tell us about it
and it could be featured on Oddee. You can remain fully anonymous.