Taking care of your eyes is as important as maintaining your overall health...
There is always a wide plethora of latest tips and tricks to best take care of everything from your physical health to your emotional wellbeing, all aimed at older adults and it can therefore be sometimes somewhat bamboozling when attempting to separate the proverbial wheat from the chaff.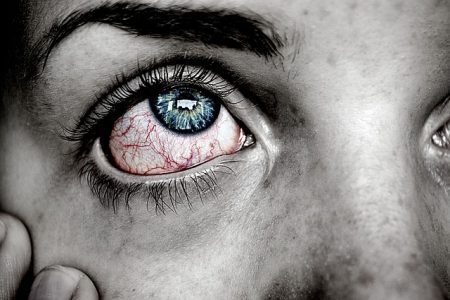 However, when it comes to your eyesight, there are several facts to do with the proper and correct care of your vision that has been scientifically proven to be effective time and time again. With that in mind, continue reading to discover how to best take care of your eyesight as you get older.
Book More Regular Appointments To See Your Optician
For younger people, it is perfectly acceptable to rarely, if ever, have a proper eye test at the opticians, but as you get older, it is far more important to monitor the quality of your eyesight and the strength of your vision.
Signs that you need to make more regular eye appointments include:
A feeling that your eyes are dry and irritated
You sometimes detect rings of light in the corner of your vision
You seem to be getting more headaches than usual
You feel as if you are squinting more than usual
You injure your eye; even if you consider it to be a minor injury
Have Your Cataracts Removed
If you have been told, either by your optician or by your medical doctor, that you have one or more cataracts in your eyes, you may well understandably feel apprehensive and be putting off booking your surgery.
Cataract removal is one of the quickest operations of them all. The actual procedure usually takes thirty minutes or less and has one of the highest success rates of any surgical operation.
Benefits of having a cataract lens implant by cataract-removal surgery include:
Detailed and comprehensive after-care guidelines
An incredible improvement to your general oversight
The possibility of no longer having to wear glasses
No more irritating and uncomfortable eyes
The protection of your eye health
Improve The Quality Level of Your Home Lighting
When you reach the age of sixty, your eyes need approximately three times as much light as you did when you were twenty.
It is for this reason that you should make an extra effort to ensure your home's windows are clean and shiny both on the outside and inside to allow as much daylight in as possible as well as bright lightbulbs in your ceiling lights, particularly at the top and bottom of the stairs. Additionally, the more table lamps and sidelights you have, the better.
Eat The Right Types Of Foods
As you will already be fully aware, the food you consume directly affects how your body works, and this is also true when considering a person's eyesight.
The best types of foods for over-60's to protect their vision include kale, apricots, oysters, spinach, eggs, wheat-germ, and sweet potatoes.