You can save your car and your money, in one fell swoop...
It's hard to imagine how one can save money driving a car, especially a newer model or a more expensive one. There are so many responsibilities that come with owning and maintaining a vehicle, that it almost seems impossible not to spend a lot of your time and money on keeping it in one shape. So, car maintenance accessories and other useful tools exist to make your life just a bit easier.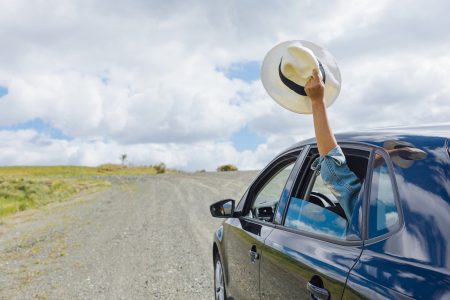 One of the best auto accessories you can buy is car covers. These are very affordable compared to the more aesthetic accessories you can purchase that don't do much outside of making your car look nice. But accessories like outdoor car covers are a lot more practical and will keep your ride running for much longer than if you install a spoiler. 
Car care and maintenance go beyond checking the oil, inflating the tires, and taking it for a wash. You have to be mindful of your vehicle's condition and ensure that you take all the necessary precautions to keep your car in top condition. However, with a busy schedule and all the responsibilities that you have on a daily basis, you don't always have the time to take care of every tiny detail on your vehicle.
To have a better understanding of how much energy, time, and money a car cover can save on your vehicle maintenance, imagine just how difficult life would be without car mats. You would have to get the interior of your car deep cleaned weekly just to keep all those spots and smears off the flooring. The same can be said about the car's exterior.
By regularly using a car cover, whether you park your vehicle outside or in a garage, you protect it from all the potential dirt and damage that your vehicle's exterior is susceptible to. For a very small investment in a car accessory that is quite affordable, you can save money and time that you would have otherwise spent on car maintenance. No more regular visits to the mechanic and no more weekly car washes.
There is also a slew of Auto covers designed to handle specific kinds of vehicles and conditions. From the sleekest roadster to the bulkiest SUV, car covers are created with versatility in mind. So regardless of your car's shape or size, you're bound to find something that suits your model. 
You will also find various kinds of car covers designed to fit specific environments as well. For example, if you live in an area with a lot of rain and don't have the option to park your car inside a garage, then a waterproof car cover would be a great option for you. On the other hand, there are a range of complications that can happen even if you have your car parked inside a well-built garage. From dust to objects falling onto the car, there are all kinds of potential dangers. An impact-proof dust cover in this case, is a fantastic way to avoid dents, scrapes, and dust buildup.