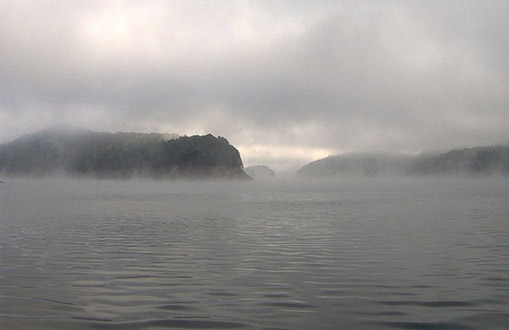 Hiking isn't just walking. Well, it is, but much better than the casual stroll through the woods.
The views, the terrain, and physical challenge – the average hike burns around 200 calories in an hour — this makes it one of the most popular workout options and favorites past times of millions.
One of the other interesting things about hiking is some of the strange and amazing places to hike in the US. There are trails that stretch hundreds of miles, hikes across aircraft crash sites and even a few trails that might be haunted.
Here's a short collection of some of the strangest, coolest, oddest and possibly haunted hiking trails across the United States.
Strangest Hiking Trails
Strangest Hiking Trail #1: The Appalachian Trail
The Appalachian Trail spans across 14 states and is over 2,000 miles long. If you decide to hike the northeastern section first, that 30 miles are filled with the best features. You'll experience a rugged path, a waterfall, lush forests and the backwoods of beautiful Maine.
What makes it strange?
The section in Monson, Maine, has a 100-mile portion of the trail that never crosses a paved road. Not once. Talk about remote! This is the longest and most remote part of the Appalachian Trail.
Strangest Hiking Trail #2: Devil's Millhopper Nature Trail
This hike located in northern Florida is all thanks to a huge sinkhole. With a very short walk (.9 mile) and built-in stairs, this hike showcases a 500-foot-wide sinkhole at the bottom, along with a mini rainforest. Due to the size of the sinkhole, the climate is very different resulting in the small rainforest ecosystem in the depths of the sinkhole. Side note, sometimes there is water in the sinkhole, and sometimes, not.
What makes it strange?
Florida is the US' flattest state, so the strange part about this hike is that it exists! But seriously, this is one of very few "hills" and hikes that could even be considered a hiking spot in this otherwise flat, golf course-filled land.
Strangest Hiking Trail #3: John Muir Trail
This trail in the Sierra Nevada Mountains is known as the best section of the longer Pacific Crest Trail. This trail crosses other trails and areas, and could only be described as a true hikers paradise.
What makes it strange?
On the John Muir Trail, you can walk for 2 or 3 weeks without crossing a road. That's intense and beyond remote. It's easy to see how hikers (here especially) could get caught up in being unprepared for stretches of these trails miles (and days or weeks) long.
Strangest Hiking Trail #4: Grand Canyon National Park
With some of the best views in the US, the Grand Canyon is visited by over 5 million people every year. To start this hike, your downhill trek will challenge hikers who aren't used to or prepared for the feat. This hike is listed as "challenging," and the shortest route is over 6 miles.
What makes it strange?
It's the Grand Canyon! Many people don't realize that you can in fact hike here and that it's not just a site to see. And not only that but as a desert hike, most of it in direct sunlight and with a very different terrain than a typical hiker is used to, this hike is like no other.
Strangest Hiking Trail #5: Armstrong National Forest
Sonoma, California is home to one of the most beautiful hikes in the US, among the redwoods. Some of these trees are over a thousand years old and some over 300 feet tall. You cannot hike here without feeling awesome about the journey.
For a first time hiker at Armstrong National Forest, you won't believe how small you feel and how big these trees are until you see them in real life. And if you've been there before, that first time feeling is what keeps you coming back for more.
What makes it strange?
It's more awesome than strange. Being surrounded and among the redwoods is an amazing experience, and with several skill level trails, there is something for everyone
Strangest Hiking Trail #6: Harding Icefield Trail
This Alaskan hike sets itself apart from others. The hike is 4 miles through mountain and meadow terrains and above the treeline. The best part? You end at a lookout with views of over 300 square miles and 40 glaciers in all directions.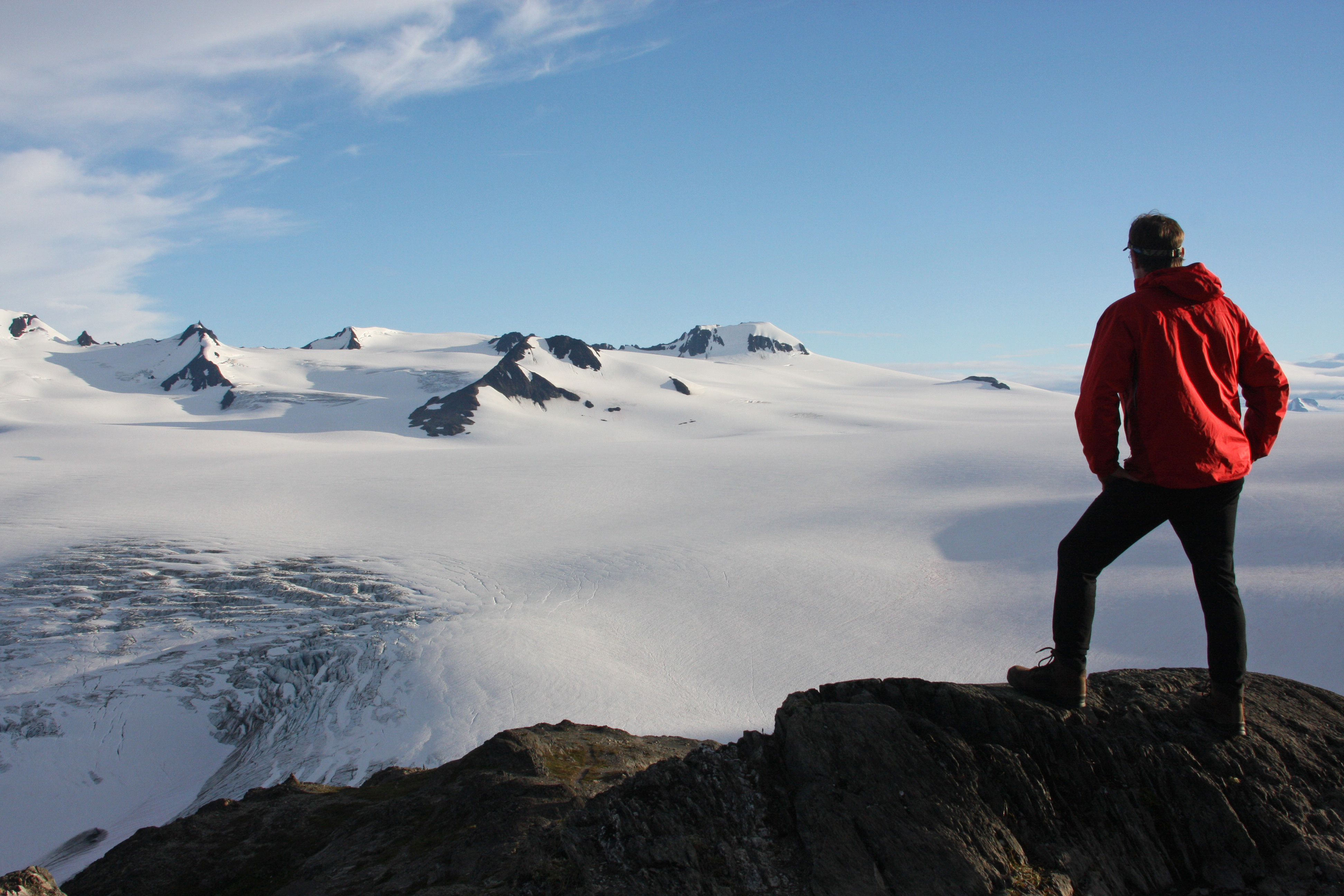 What makes it strange?
Maybe not strange, as much as a little scary? Black bears are spotted near to Harding Icefield Trail every day, so beware, the bear! And also make sure to look into a little bear safety, pre-hike.
Strange Hiking Trail #7: Chilnualna Falls Trail
This hiking trail in California is said to be one of the country's most beautiful hiking paths. With three waterfalls, and eight plus miles of hiking to complete the loop, if you have the chance to hike it, do it.
What makes it strange?
Well, it's allegedly haunted. The legend says you can still hear the cries of a young boy who drowned in the lake. And please don't try to jump in and save him, as you will drown, too.
Also, atop the highest waterfall, an evil spirit named Pohono will push you off the ledge if you get too close. Don't test this theory and make sure to stay back for safety.
Strange Hiking Trail #8: Norton Creek Trail
It's true that the Appalachian Trail through the Great Smoky Mountains is the most notable hiking in the region. But if you're looking for more of an adventure and you're feeling brave, then you should hike the Norton Creek Trail.
What makes it strange?
Also known as the scariest trail in the Great Smoky Mountains, the Norton Creek Trail is infamous for its scary stories. The first about a settler who was killed by the Indians while he was trying to find his lost daughter. Seen as merciful, he is known as a spirit that helps get hikers out of the woods.
The other ghost, a witchy spirit known as Spearfinger, is not a nice ghost. This ghost baits children into the woods so that she can use her razor-sharp finger to slice out their livers and eat them.
If these stories aren't scary enough, prepare yourself for the high number of cemeteries on the trail and prepare to feel spooked.
No matter where it is you go, or how "strange" your hike is (or isn't,) get out there. Hiking is great for your body, mind, and soul and getting outside and out of that chair you love will be the best part of your day.
CHECK OUT OUR ARCHIVES FOR MORE ODD NEWS STORIES AND FOLLOW ODDEE ON FACEBOOK and TWITTER.