Continued story of poor little Arely. RIP
Go here for the first part of this story, continued Girl Killed by Family Performing San Jose Exorcism Together: Part One.
All three family members face child abuse charges, including assault on a child with force likely to cause great bodily injury resulting in death.
The victim's 59-year-old grandfather was a self-proclaimed pastor. When interviewed by police in September, he said, "He was called by (the victim's mother) and she asked him to come to the church. He arrived at 12:30 p.m. He stood over the victim and prayed over her while she cried. (The pastor) remembered victim vomiting and said it occurred about 4:30 p.m. (He) said he moved victim's body to the south end of the church around 7 p.m. and she was not moving or breathing."
However, his story changed when he was again interviewed in May.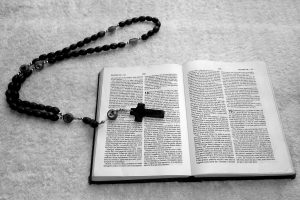 "He described two 'prayer sessions' they conducted on the victim. He described holding victim tightly by her torso while (the mother) held her arms and (the uncle) held her feet. He stated victim was fighting back. (The pastor) said the victim had unusual strength and attempted to bite his arms. (The pastor) stated he then walked outside of the room to take a phone call and when he returned, the victim was dead."
According to San Jose Police Department Sgt. JJ Vallejo, the uncle had huge changes in his story as well. Rene Aaron Hernandez Santos, 19, was first interviews on September 25th, 2021, and said..
Continued in Girl Killed by Family Performing San Jose Exorcism Together: Part 3.