Dinosaur genital expert is one of those jobs you'd never think exists, but here we are
If you haven't caught our last week's article about the world's first robot to operate inside a living butthole, you should go check it out. Then you can return here for some more butthole-related news!
Well, we suppose technically it's not about buttholes. That particular piece of anatomy is really more of a mammalian thing, and today we're talking about dinosaurs.
In any case, it's a great day for any prehistoric butthole or butthole-like orifice enthusiasts. Scientists have discovered a fossil that contains the first preserved dinosaur cloaca.
In case you're not clear on what a "cloaca" is, think of it as the Swiss army knife of orifices. It's a single multi-purpose bodily hole used for excretion, laying eggs, and mating.
Out of animals that still exist today, reptiles and birds have cloacas. Considering that they're either more or less related to dinosaurs – or directly descended from them as birds are – researchers have long speculated that dinosaurs, too, had these organs.
Those days of speculation are now over, though. We finally have confirmation.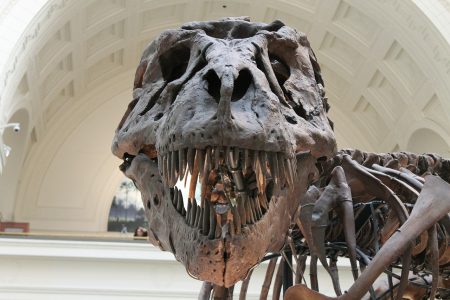 A Rare Discovery
The preserved butthole belongs to what's known as a Psittacosaurus, or "parrot lizard". This 6.5-foot-long creature lived in what is now Asia some 125-100 million years ago.
As a ceratopsian dinosaur, it's related to the well-known three-horned Triceratops.
The discovery of the cloaca is particularly significant because it is soft tissue. While bones fossilize easily, it's exceedingly rare to find preserved organs and skin is pretty much like winning the lottery for a paleontologist.
"The reproductive biology of extinct non-avialan dinosaurs is rarely interpreted from the fossil record," the team behind the discovery says, in more sophisticated terms.
"To date, exceptionally well-preserved remains and the extant phylogenetic bracket have clarified details including their brooding behavior, nesting style and timing of sexual maturity. However, the anatomy and function of the cloaca has continued to remain elusive."
A Window to the Past
What's left of the cloaca gives at least the scientists a pretty good window into what its function was for the Psittacosaurus. The organ is just under an inch in length, doesn't protrude out of the body like it does in some modern animals, and it has darker pigmentation than the surrounding area.
Unfortunately, only the external opening of the cloaca has survived to this day. The internal parts have been lost to time and decay. The precise functionality of the dinosaur butthole remains an enigma.
With that being said, even the outer parts give those in the know about such things a good platform to make educated guesses based on the anatomy of similar animals that are alive today. The scientists were glad to note that the dinosaur cloaca closely resembles that of current crocodiles.
"The gross morphology of the vent in Psittacosaurus, which combines a longitudinally opening vent with a rosette pattern of cloacal scales and transverse rows of quadrangular ventral scales, most closely matches that of crocodylians," the researchers say.
The discovery makes sense. Crocodiles are ancient beasts that existed already at the same time as dinosaurs. They're both reptiles, so it stands to reason that they would have similar private parts.
Speaking of private parts, there's more knowledge to glean from the fossilized butthole in that regard…
What'cha Packing?
One question that has haunted both scientists and those with freaky-deaky interests is how did dinosaurs mate. Looking at their skeletal structures, it seems that the process of baby-making may not have been particularly easy for a lot of species.
Dinosaur intimacy has been a contentious topic in the paleontologist community. Some of them have posited that they did the deed like birds do.
That is, they just sort of… Rub their orifices together.
The act is known as "cloacal kissing" and we'll leave it at that. You can do your own googling if you're interested.
However, like we said, the crocodile-like Psittacosaurus cloaca now gives scientists ample opportunity to make educated guesses of what the dinosaur was packing. And their educated guess is as follows:
"The crocodilian-like vent of Psittacosaurus implies that, unlike lizards and later-diverging birds, Psittacosaurus probably had a muscular, unpaired, and ventrally-positioned copulatory organ and a ureter that was decoupled from the copulatory organ."
In more colloquial terms, the dinosaur probably had a penis. Or at least some kind of a dong-like organ.
This seems to confirm the second prevailing theory about dinosaur sex, which is that they had penises. It's a reasonably theory, particularly when you think about species like Stegosaurus or Diplodocus.
Seems like it'd be difficult for them to get busy without a… Yeah.
Unanswered Questions
Whether the long-since expired owner of the fossilized cloaca had a dong, though, we will never know. The scientists say that it's impossible to determine the specimen's sex from the parts available to them.
"In crocodylians, sex determination is entirely dependent on the inspection of the genitalia and has no relationship to the external morphology of the cloaca/vent," they say.
The researchers note that there are some features that might suggest that the Psittacosaurus in question was female. That, however, is just a guess with no statistical support.
We suppose some things will just be forever lost to time. In any case, whether it be Sir or Madam, we thank this particular dinosaur for its contribution to science.