Who knows what the future holds? The Asparamancer knows!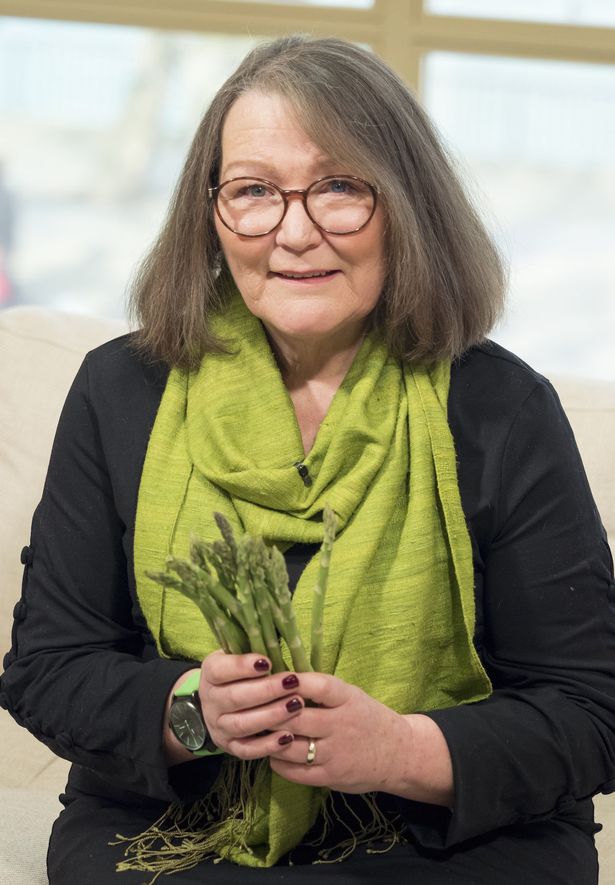 Clouded in mystery and mysticism, Jemima Packington stands over a white sheet, folded on the grass. The wind blows her silver-streaked hair as she raises her arms to the sky. The instruments of her divination tight in her hands. Finally, she lets go. The small, bright green spears fall from her hands, tumbling to the sheet. The mixture of positions tells a tale; predictions that only Jemima can read. She's clear, concise, and straightforward with what her stalks of Vale of Evesham asparagus foretell. Jemima Packington is… The Asparamancer!
Packington reads asparagus the way some fortune tellers read tarot cards, or more accurately, runes.
Packington's predictions have been remarkably accurate so far, having been documented on television numerous times. Her current predictions for 2019 are being watched closely.
Packington's paranormal produce predictions (say that 5 times fast!) are as follows:
Fears over Brexit will prove 'largely unfounded'
The Trade War between China and the US will end but there will be a recession in the US that will affect us all
Big Brother will return to our screens, despite Channel 5 declaring the winter 2018 series to be the last
Extremes of temperature become the norm
Oscar success for A Star is Born, but British actors will also be in the mix
More well-known British businesses will fold
England's cricketers and rugby team will have success early in the new year driving other British sports' people to aim high
Asparagus will see an all-time high in sales
Packington herself admits that she only gets it right about 80-90% of the time. She predicted the downfall of Theresa May, who did come close with a no-confidence vote.
Packington has done asparagus predictions on everything from the Royal Family to elections and sporting events to even the weather.
Packington's divination with asparagus seems akin to casting sticks to read Nordic Futhark runes. "When I cast the asparagus, it creates patterns and it is the patterns I interpret."
Jemima, from Evesham, Worcs. but who now lives in Bath, picks a handful of tips, tosses them into the air and "reads" the shapes they form when they land.
She began making predictions aged about eight – something she says she inherited from her great aunt who used to read tea leaves.
Jemima said, "I take what I do seriously but I never take myself seriously." and that shows in her Twitter feed. Packington is delightfully approachable, intelligent and witty. Her asparagus jokes and puns litter her Twitter posts all while promoting her predictions. Whether you believe in it or not, Packington makes herself out to be some of the best kind of guilty pleasure entertainment – Smart, high-brow, street-level magic that doesn't pretend to be anything other than what it is.
Want to tell your strange story?
Tell us about it
and it could be featured on Oddee. You can remain fully anonymous.