No matter the truth, this girl is gonna need a LOT of therapy.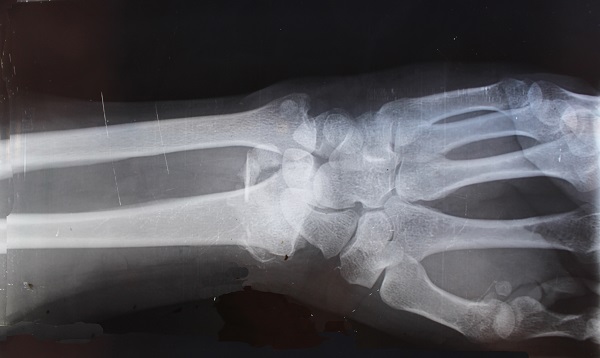 On October 12th, Oddee presented you with 'Parents Arrested For Abandonment Of Adopted 9-Year-Old – Who Turns Out To Be 22.'  Natalia Barnett, the little girl, has shared HER side of the story in a Dr. Phil McGraw Exclusive episode…
Okay, So Is She Really 20-30?
According to Dr. Phil McGraw, the answer is no. "I certainly don't think this individual is 30 years old," he said when talking to "Good Morning America" before the episode release. 6 "So I think the court has done a real miscarriage of justice here in reading her the way they have. I don't think there's really medical support for that."
She May Not Even Know Her Age
"When you're a child, particularly coming from a group home in a foreign country… They didn't celebrate everyone on of her birthdays. I don't think SHE knows how old she is." McGraw said "that child is yours just the same as if you birthed that child at the hospital," when asked to comment on the Barnetts abandoning Natalia. "I didn't think that you could quit when you had children, just drop them off somewhere."
Her New Adoptive Family
DailyMail.co.uk released Natalia's new home, and an interview with the family and her new friend. She is living with 36-years-old Anton Mans, a recently ordained pastor, and 39-year-old Cynthia, with their other four children. "The Mans care for Natalia and she likes being there," said Natalia's new best friend, who is also a friend of the family's. "There's nothing crazy going on or anything. These are good people. They just so happened to come across this person that was not being treated right and cared enough to put in the effort to make sure something was done about it, if it's true that her parents had abandoned her, it's horrible. I'm not a doctor or a psychiatrist but I've spoken with Natalia and I believe her. If you're asking me if she's 30, that's ridiculous."
This Isn't The First Time The Mans Thought About Natalia
The Mans had tried to become Natalia's legal guardians in 2016, but when the court records showed that she was apparently born in 1989 and not 2003, they withheld their petition. However, Natalia now appears in the recent family photos, and the Mans have accepted her into their family. "They've already tried to speak to Natalia's adopted parents and tried to go through the courts," said the family friend. "They are just no getting anywhere and now this is escalating. She is just in a really awkward position and they are trying to help her out. There's actually a very limited thing they could do for her because people are saying she is 30. She can't even go to high school."
They Are Trying To Adopt Their Other Fosters
The Mans have four other fosters that records show they've sought guardianship of. Natalia began to suffer severe mental health issues while living at with the Barnetts. They (the Barnetts) sought the advice of experts, who agreed that Natalia was older than her birth certificate said. Medical reports in 2012 state that Natalia was admittedly 'at least 18' and was 'perpetuating the age misconception in order to be treated as a child by parents and strangers'.
Dr. Phil Talks About The Bone Scan
When asked about the bone scan that showed her being 'at least 18', Natalia revealed she didn't remember them. "They claim hey did bone scans and all that. But I don't remember going through a bone scan. I remember going through a bone scan in Michigan." According to Cynthia Mans, that bone scan in Michigan said she was 14. "We even have paperwork saying that," said Natalia. With the new information, the Barnetts will be going on trial again on January 28th.
Are you convinced? Is she an adult or a child? You can read the complete story on USAToday.com