If these two stories don't convince you that Florida women are the craziest, then I don't know what will.
The first is about a women who farted, or so says the guy that was standing next to her. She didn't want to fess up though and this is what happened. 
She probably should have just admitted to it, and said, "Excuse me, or something. But this woman did something a little different.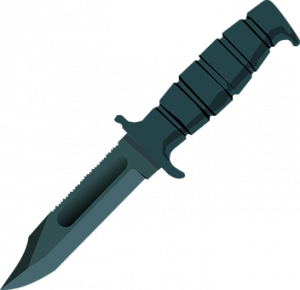 She pulled a knife on a man who complained about her farting and she faces aggravated assault because of it. It all happened at the local discount store.
Shanetta Yvette Wilson, 37, passed gas while waiting in line at the Dollar General Sunday night. A nearby customer was upset and offended and he and Wilson got into an argument "in reference to the defendant farting loudly."
The Broward Sheriff's Office report said after the complain, Wilson pulled out a small folding knife from her purse and told the victim she was going to "gut" him while moving as if to attack him.
She was arrested and charged with aggravated assault with a deadly weapon without intent to kill.
It's not clear whether she has a lawyer. Now this is odd news. But is it as odd as the next story? You be the judge.
First picture yourself on a road trip, or even just a long extended drive in Florida. Now, imagine this.
During your drive, you need to stop for a bit. You pull up to a rest stop and see three Florida women, naked and lounging.
Then the situation turns into a high-speed chase. When officers finally caught up to them, once of the ladies tried to attack the officers with a baseball bat.
The bat was pink, because girls. This is what happened.
Someone reported seeing the women Wednesday morning at a rest stop off of 75. They were all chilling and hanging out in the nude.
When police came to question them, they said that they were showering and they were "air drying." According to the women, they have been staying with relatives but they left after an argument.
They said they had nowhere else to shower, so they used soap and water and bathes on the grass outside the rest stop building. The women got dressed before speaking with the police, but they drove away before the questioning was over.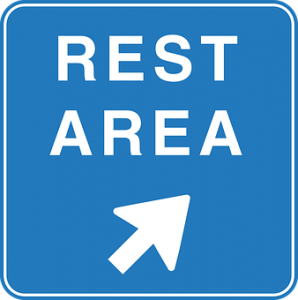 The troopers tracked down the car and tried to arrest one of the women. One of the other women appeared to purposely have driven the car at the officer.
At the same time, the third woman got out of the car with a pink baseball bat and tried to attack the officer. Their car drove away again and was pursued by police.
They did eventually stop the women with spike strips. The cops busted in the windows and the women linked arms to keep from being arrested.
The women were shocked with tasers before being brought into custody and sent to Pasco County Jail.
The three women were identified as Oasis Mcleod, 18, Jeniyah Mcleod, 19, and Cecilia Young, 19. They now face charges of fleeing to elude police, three counts of resisting arrest, two counts of aggravated assault, and three counts of lewd behavior.
There are so many weird stories that come out of this state, but these are two of the oddest, that's for sure. So if you're in Florida any time soon, watch our for those Florida women! You never know what you are going to get.
Want to tell your strange story?
Tell us about it
and it could be featured on Oddee. You can remain fully anonymous.