All because he went shooting the day before.
We all know the list of things you cannot bring into school is growing. This is anything that is a weapon or could be used as a weapon. Or things used in a weapon, like bullets.
And this applies not only to the students, but to all of the staff within the school. Even substitute teachers.
However, this substitute had bullets in his pockets. And this is what happened.
A sub went to a Massachusetts school and had a bunch of bullets fall out of his pocket during a class.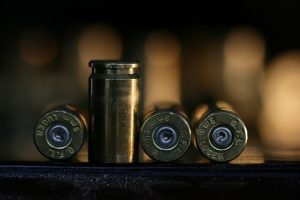 The teacher was covering a preschool classroom on Thursday at Elmwood Street School in Millbury when the bullets fell out of his pocket and tumbled onto the classroom floor. Another teacher heard them fall out and notified the principal of the situation.
The teacher told police that he had been shooting the day before, according to the Millbury Police Chief Donald Desorcy. "So apparently he was wearing the same clothing two days in a row," he told the station. "He claims he had left magazines in his pocket."
The police suspended the substitute teachers license to carry firearms. He had six handguns, 12 shotguns and rifles, and ammunition seized from his house by officers.
"To me, that's just not sound judgment, an individual not thinking clearly or have a strong concept of gun ownership or gun responsibility," Desorcy stated. The teacher was later fired according to the superintendent.
"That kind of an oversight, even if you legitimately forget that you have something like that in your pocket, is not going to be tolerated," Superintendent Gregory B. Myers said.
Myers said  he's also reached out to parents and said that the school is safe. Well, lesson learned.
Substitute teachers, don't bring bullets to school in your pocket, no matter what you were doing the day before.
Want to tell your strange story?
Tell us about it
and it could be featured on Oddee. You can remain fully anonymous.