One nurse's battle against the invisible enemy that forced her to break wind.
The U.S. often gets bad rap when it comes to frivolous lawsuits. However, this case proves that suing people for ridiculous reasons isn't an exclusively American phenomenon.
In the UK, a nurse lost the lawsuit she filed against the National Health Service (NHS) hospital that let her go in December 2019. Xanda Samson sued the Ealing Hospital in London, claiming the medical institution wrongfully dismissed her.
Samson complained to the Watford Employment Tribunal Center that the hospital had subjected her to ideomotor phenomenon, reported Daily Mail. That's a supposed hypnotic concept that forces the subject to perform small, involuntary movements.
According to Samsons claims, the hospital used "low frequency soundwaves" to "possess" her. Supposedly, the evil people in charge of the institution attacked her private parts and forced her to fart publicly, among other things.
Ealing Hospital, on the other hand, said they fired Samson because her coworkers became concerned for her mental health. When she refused a psychiatric evaluation, her employment was terminated due to possibly dangerous behavior.
Go figure.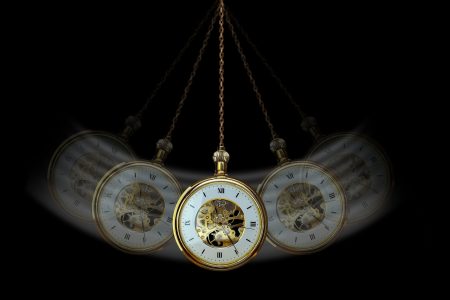 The Evil in the Ventilation Shaft
Samson, who worked at Ealing Hospital's Acute Medical Unit (AMU), first caused raised eyebrow among her coworkers and bosses in April 2019. That's when she sent an email to her supervisors claiming the hospital was trying to hypnotize her.
"I would like to report an observed pattern of likely inappropriate use of hypnosis/ideomotor phenomenon in my NHS workplace. In the last three months that I have worked in the department, I have experienced odd symptoms which I think is likely related to the above phenomenon," she wrote in her complaint.
Samson claimed she was a "healthy individual" with no past medical issues. However, she said that she had begun experiencing odd symptoms, including headaches, trouble breathing, and gastrointestinal disturbance — including uncontrollable flatulence.
She further claimed that she experienced slurred speech and thought patterns, "similar to that of being possessed." She'd also seen the phenomenon affect others, she claimed, and that it was becoming a "distraction."
"It also involves a feeling of being attacked in various parts of the body including that of one's private part, which I feel is very inappropriate," Samson wrote.
Furthermore, Samson claimed she'd started experiencing similar episodes at home, on top of hearing "comments" from the TV and radio. She accused the hospital authorities of trying to subject her to "excessive scrutiny" and trying to control her through the heating and ventilation system.
"They are also using gaslighting through the use of low frequency soundwaves. Recently, I have seen a van in the parking lot near the area where I work that carries what appears to be audio equipment," she claimed.
What Do You Mean I'm Psychotic?
Needless to say, Samson's bizarre claims slightly concerned her supervisors at London North West University Healthcare NHS Trust. They thought she might be experiencing some mental health issues and referred her to three different occupational health doctors.
Out of the trio of doctors, two concluded that Samson was unfit to work at the hospital. Her bosses also repeatedly tried to get Samson to go see a licensed psychiatrist — but to no avail.
Each time, Samson would rebuff them, insisting that she was perfectly mentally sound. She also claimed that her bosses were trying to "experiment" on her.
According to Samson, she's sensitive to "electro-magnetic radiation" which invalidated all mental evaluation results. Especially the one that found that she was suffering from psychosis.
Come December 2019, and the NHS Trust said they had no options left. At first, they suspended Samson, but later gave her the boot for refusing to cooperate with psychiatric help.
Samson promptly sued, claiming unfair dismissal and disability discrimination. The employment tribunal, however, ruled that the hospital had acted according to law.
Judge Oliver Hyams admitted that he, or anyone else in the tribunal, had "no idea what ideomotor phenomenon is." Still, he added the NHS Trust "did what they did purely because of what they perceived to be impairments to her mental health exhibited by her various statements."
'Disturbing' Claims
Edgar Swart, the divisional head of nursing at St. Mark's Hospital, told Newsweek that Samson's claims about hypnosis simply weren't true. Not only that, he called them "disturbing."
"It was difficult to understand what she was saying [in her original complaint] at some points, and she was expressing some very unusual beliefs within the correspondence, including that she was being subjected to ideomotor phenomenon on the AMU," Swart said.
According to him, it was clear that "something was not quite right" with Samson.
"Given she was a nurse responsible for the care of critically ill and vulnerable patients on the AMU, there was a risk that if she was not well and was still working clinically, harm could come to the patients on the AMU, or that Ms. Samson's own health could be negatively impacted," added Swart.
He did admit, though, that Samson's had "legitimate patient safety concerns." That said, perhaps there's no reason to suspect the hospital is trying to hypnotize patients through the AC.
Or is there?