Fran & Dan Keller, convicted of ritualistic abuse in 1992, have been cleared of all charges
The couple will receive $80,000 each for every year they were imprisoned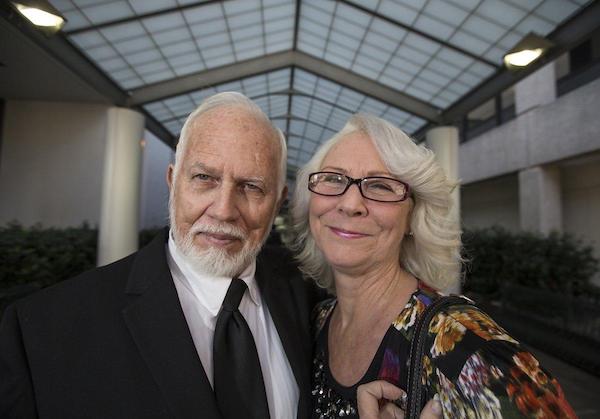 Fran and Dan Keller, the couple at the center of the 1991 Oak Hill ritual abuse scandal, has been cleared of all  charges and and awarded $3.4 million in a wrongful conviction settlement.
Claims Of Ritualistic Abuse Create Mass Hysteria
During the late '80s and early '90s, Satanic Panic swept the nation. Claims that Satanists were hell-bent on brainwashing and sexually abusing young children by way of the childcare industry were rampant. Daycare owners, teachers and many others who worked near kids were potentially suspect in these allegations, and the Kellers, who owned a daycare, were not exempt.
Oak Hill Daycare And A Firestorm Of Accusations
The abuse claims came to light when a toddler, already in therapy for behavioral issues due to her parents' divorce, accused Dan of spanking her. Under intense and repeated questioning by her mother and the therapist, the story soon became considerably more lurid. Claims of rape and orgies involving the kids were put forth.
As word of mouth spread, the number of children alleging abuse increased. The Kellers were accused of everything from sacrificing babies to holding rituals in a local graveyard and mixing blood in the children's Kool-Aid. If that wasn't enough, Fran was alleged to have cut off the arm of a gorilla and the couple was said to have flown the kids to Mexico to be sexually assaulted by military officials stationed there.
It should have been obvious, based on these tall tales, that something was amiss, but a doctor who examined the little girl said there was indeed trauma that could have resulted from sexual abuse. A conviction was cinched—the Kellers were found guilty and faced 48 years in prison.
Soon after the trial outcome, the doctor realized his mistake. What he thought was trauma were nothing more than a standard variant of female genitalia. He presented his findings to the Austin PD, but was rebuffed. In a 2013 hearing, DA Rosemary Lehmberg—who had been head of the office's child abuse unit at the time of the Kellers' prosecution—agreed. The Kellers were released that year, but still not fully exonerated.
Released From Prison, But Not Quite Free
Living life as registered sex offenders made it nearly impossible for Dan and Fran to find work or a place to live. They launched an effort to clear their names and, with new evidence of their innocence, did so. In June 2017, the DA's office finally cleared them of all charges.
For every year they were wrongfully imprisoned, the Kellers are eligible for $80,000 in compensation. They will also receive a matching annuity that provides annual payments of 5% interest for as long as they're alive.
"This means we don't have to worry about pinching pennies on Social Security, and late bills," Fran , 67, said. "It means we will actually be free. We can start living—and no more nightmares."