Taking your CBD through an edible like a gummy is one of the easiest ways to get your daily dose. Compared to vaping or taking an oil sublingually, it may not be quite as efficacious, but can be done while on the move and discreetly, making it one of the most popular choices.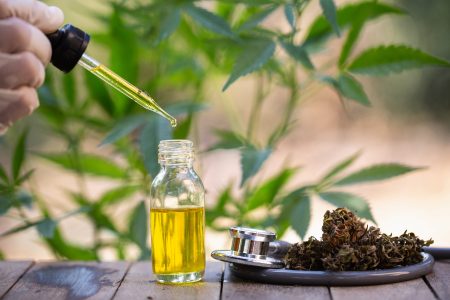 How are they made?
CBD gummies combine with a completely natural form of cannabidiol extracted from hemp, and contain almost no THC (0.2% on average). Cannabis plants are grown, and then the CBD is extracted using CO2 extraction, where CO2 is cooled and pressurized into a fluid that can pass through the hemp, extracting the CBD. As the pressure is removed, the CO2 evaporates, and the CBD is left behind, ready to be used. One of the main advantages of using sweets as your preferred CBD ingestion method is that they are delicious, and those coated in CBD taste like regular candy.
Do CBD edibles have THC?
CBD product manufacturers such as CBD Private Label take great strides to minimize THC's amount in their products. THC is the psychoactive element in the cannabis plant that gives the 'high' feeling people want to avoid when taking CBD products. Top CBD products with close to 0% THC in their products aren't enough to feel any of the effects or fail a drug test.
Are gummies as effective as CBD oil?
When used at the correct dose, edible CBD products are just as effective as CBD oil taken sublingually or with a vaporizer. When eating an edible CBD product, the active ingredient is absorbed through the intestinal walls, and while the full dosage won't be absorbed, the dosage will be changed, so the effect is the same. The main difference is that when vaping or using CBD under the tongue with a dropper or spray, the CBD will enter your system faster, while when using edibles, you can expect it to take around an hour for it to take effect. Depending on if you need more immediate results, other delivery methods may have slight advantages, but you won't have any issues if you take the additional time into account.
How many do you need?
The number of CBD gummies you need to eat will depend on the dose's strength in each sweet and personal factors, such as your weight and regularity of dosages. If it's your first time using a CBD edible product, around 10 mg is a recommended starting dose, and depending on the effects, you can then increase to 20 mg if needed. Build up your dose slowly and tear gummies in half if required, so you can find the best amount for your circumstances.
What are hemp gummies?
While hemp comes from the same plant as CBD, gummies infused with hemp oil don't have any active cannabidiol, so that the effects will differ. If you see a product marked as 'hemp extract,' know that it won't be the same as CBD-infused sweets.