These are definitely some unique games...
Today the most relevant entertainment is online slot machines. they help gamblers experience thrills and excitement, as well as have a good time and earn some money, provided that Lady Luck comes to your side.  Before playing for real money and risking it, most players take a little time and look through the brief slots reviews. Thus, they look for slot machines that have high RTP rates and then use the demo version to explore the selected game in more detail.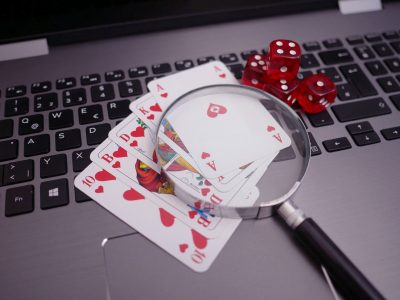 Many games have found their fans immediately after release, and some remain unclaimed for many years. They remain unnoticed by users because critics and players consider them unusual, weird, incomprehensible, and sometimes a bit wild.
The Weirdest Online Games
Unfortunately, as experience shows, not all online games are successful, some never find their fans. It is not because they are bad, low-quality, or have ugly graphics. It's just that sometimes they are released at the wrong time. Or they get a lot of criticism from experts or players. In general, there are no bad games, they are all good in their own way. Each of them has its own special twists and turns.  Here are some of them to have a look at:
Fish Party is a product by Microgaming. This famous brand has created a huge number of exciting game slots. However, Fish Party is somewhat different from the huge range due to its unusual weirdness. This slot is inspired by an underwater theme. It is very similar to the Finding Nemo game but with a minimum of action. It has 243 lines, and you can win in several ways. One of them is the Wild and Scatter symbols. They must be carefully monitored in order to win.
Spingo is a hybrid online game that combines roulette and bingo. This unique slot by Microgaming inherited the best features of the two popular games. The rules resemble roulette, where bets are placed on any number or numbers. Nevertheless, it is slightly different from bingo – three colors are used instead of two, and the numerical row ranges from one to ten instead of 36.
Crown and Anchor. This slot machine has a classic dice game theme. Bets are placed on the fact that the selected symbol can appear at least once. There are six of them in the game: heart, club, spade, diamond, crown, and anchor. Three dice are then rolled. Each of them lands on one of the symbols present. If two dice land on the selected symbol, the winnings are paid according to the ratio of 2:1 of the bet, and if three dice land, the payout is 3:1.
Kitty Cash. The concept of this online slot is complicated, you need to get an idea of the game. Its background music is quite terrifying. The same can be said about the animation of the cats. Apparently, this is one of the reasons for the poor rating. The game provides free spins, as well as multipliers.
Cash n Curry. The theme of this game is quite distinctive: the symbols in the form of chili peppers, papadam, spices, and vegetables surprise many users.
Office. This puzzle game is filled with twists and turns. Finding himself in a strange office with strange characters, and strange creatures, the hero must restore order in the room, using many clues in the form of flashcards, keys, codes, and many different things.
Pou. The weird hero of the game is a small creature who has fallen to Earth and needs attention and care. He needs to be fed, dressed, given water, and played with. In general, a lot of duties and tasks. Exciting entertainment will bring a lot of fun.
Hole in the wall. Exciting online entertainment where the main task is to move the blocks in the correct direction. Each block must be positioned correctly on the wall so that it enters the correct hole in the wall. The higher the level is, the harder it is to move the blocks in a short time. This is a great reaction game.
This is just a small part of the online games that are considered quite weird, unusual, bizarre, and fun. As a rule, people with an unusual, special sense of humor prefer to play such games, however, most people don't understand them. Therefore, such games are not very popular among active users of online casinos.
Top Casino Slot Machines
Online slot machines feature the magic of excitement, attracting an increasing number of fans. They are not only about the storyline, high-quality, and graphics, but also about faith in good luck and the hope of winning a good prize. The incredible popularity of slots motivates all online casinos to expand their range of such games. Gamblers do not have to register and play with real money right away. Online establishments offer demo versions. This is a great opportunity to experience casino slot machines free play online and understand the nature of the game and its rules. The best slot machines feature a number of characteristics:
Good profits. Their progressive jackpot should not be less than 96%.
Low or medium volatility. This means that winnings occur more often although in smaller amounts.
Storyline. The more interesting the storyline is, the more popular game is.
Advanced and high-quality graphics. Contemporary users prefer 3D graphics, beautiful music, and detailed animation.
Availability of special characters.
Today, the most popular games include
| | |
| --- | --- |
| Book of 99 | It is a game based on Greek mythology |
| Mega Joker | This is a fairly popular game that combines incredible bonuses, extra features, and classic looks |
| Jackpot 6000 | This is a video game with 3 reels and 5 lines |
Book of 99, Mega Joker, Jackpot 6000, 1429 Uncharted Seas, Blood Suckers, Starmania, White Rabbit Megaways, Golden Tour, etc.
Many online gambling establishments specialize in slots only and develop special offers, thus users are offered a large selection of online slots casino bonuses and various promotions, including free spins, no deposit free spins, and welcome spins.
Whether or not to start gambling is a question that has no clear answer. Everyone must make his or her own choice. The main thing to remember is to be very careful with gambling not to plunge headlong into the game, losing your personality.