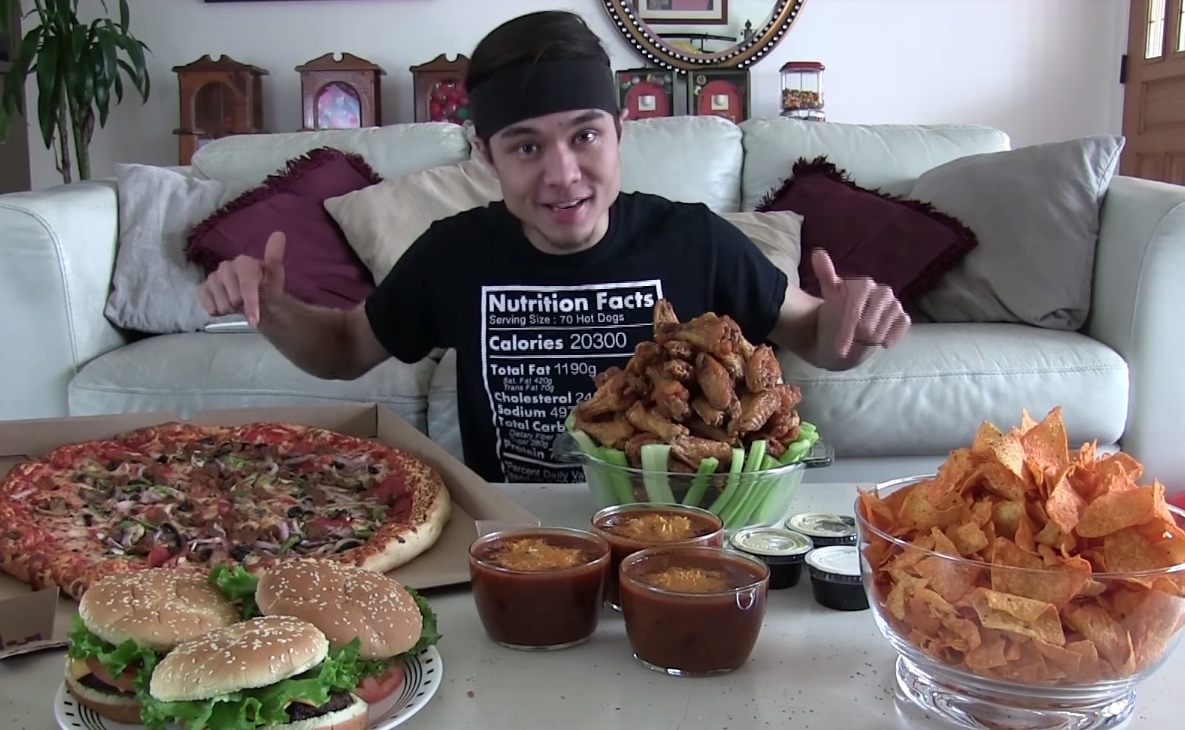 Matthew "Megatoad" Stonie is an American competitive eater and is the number three ranked competitive eater in Major League Eating. He won the 2015 Nathan's Hot Dog Eating Contest, dethroning 8-time defending champion Joey Chestnut.
When he's not entering eating competition across the country, Stonie is completing homemade eating challenges and posting the videos to his popular YouTube channel.
With over 3.7 million subscribers and 725,518,244 views on all his videos, Stonie's eating challenges have become must-watch guilty pleasure viewing. Here's a quick rundown of the world record holder's most insane eating challenges that you must watch immediately.
10.) World Pasta Eating Championship (World Record Broken)
9.) Eating 25 Big Macs in One Sitting (World Record)
8.) 12lb Monster Burrito (9,230 Calories)
7.) Giant Bowl of Trix Cereal (5,000+ Calories)
6.) Takis Fuego & Hot Cheetos Challenge
5.) 20,000 Calorie Superbowl Challenge
4.) "Burritozilla" killed in under 2 Minutes!
3.) The Fastest Happy Meal Ever Eaten
2.) Massive 10,000 Calorie English Breakfast Challenge
1.) Massive Ice Cream Sundae Challenge (11,000 Calories)
CHECK OUT OUR ARCHIVES FOR MORE ODD NEWS STORIES AND FOLLOW ODDEE ON FACEBOOK and TWITTER.