Here are some tips for those of you who want to make some extra money...
Keeping your finances in order doesn't have to be an ordeal. Money issues take a heavy toll on our mental health and, in turn, our physical health suffers too. As they add up over time, the worries and pressures to pay back debts or worrying how you're going to eat the next day will become too much to cope with. There are ways you can keep your finances in order with little effort on your part. Interested to learn more? The following are some easy tips to help you get back on track financially.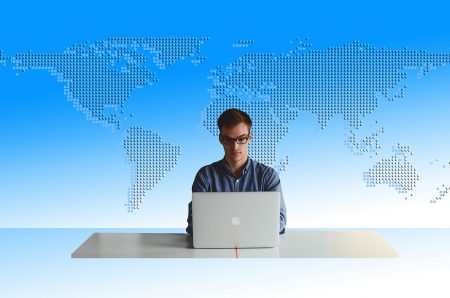 Sell Your Life Insurance Policy
Do you have a life insurance policy? If yes, did you know that you can sell a life insurance policy for cash? It's true, and you'll receive the cash in one lump sum almost instantly. You can use this cash to pay off your debts, leading to a life free from money troubles. If you are unsure about how to go about doing this, you can look at a guide on everything you need to know about the terms and conditions of selling an active policy.
Budget
Budgeting involves sitting down with your laptop or a pen and paper and recording all of your income and expenditures. You can use a spreadsheet or an app to keep records and you'll start to see patterns emerge after you accumulate a couple of months of data. It's this data that will help you to pinpoint the areas where you're spending too much money.
Get a Part-Time Job
You might already feel you work enough, but you may have no option but to take on some extra hours to pay off your debts in a realistic timeframe. Finding a part-time job shouldn't be difficult and even if it's only an extra few hours a week, it is still more money for you at the end of each month. There are plenty of options for freelance work online too so don't be afraid to explore the possibility of working from your laptop.
Monetize Your Talents
This might not be obvious advice when talking about money and how to solve financial difficulties, but sometimes creativity can reap benefits. If you have a talent, you can most likely find a way to sell it. If you're good at art, there are ways to sell your paintings or drawings. It's the same for photography. Writing is an excellent way to make extra income if you like typing and researching data. Love to bake? Why not set up a Facebook page and start to sell your treats online? The options are endless.
Save
Once you start to see your outstanding balances dwindling, it's important to think to the future so you're never in the same situation again. Put money away as soon as you receive your paycheck. That way you won't have the temptation to spend it throughout the month. Saving is an absolute must if you are going to become financially responsible so don't underestimate the cumulative effect of putting away just a few dollars each week.