When you're a well-to-do older white man, every little bit helps.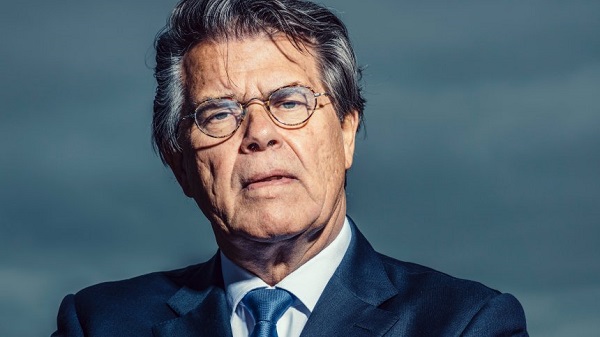 Have you ever wanted to feel younger? How about 20 years younger? A 69-year-old Dutchman issues a lawsuit to do just that.
Emile Ratelband claims to have a 45-year-old body, describing himself as a "young god". If he feel so young, is in such good health, and really is godly, why the need to change his official age?
69-year-olds don't get as many hits on Tinder.
"When I'm on Tinder and it says I'm 69, I don't get an answer. When I'm 49, with the face I have, I will be in a luxurious position." Emile told Dutch newspaper De Telegraaf.
Emile Ratleband is reportedly a media personality who voiced Vladmir Trunkov in the Dutch-dub of Pixar's Cars 2. He also calls him an entrepreneur and self-help guru.
Ratelband also claims that because of his advanced age, companies aren't willing to hire him. In his defense, the entertainment industry is terrible about hiring people over a certain age – no matter how good you look. However, Mr. Ratelband's claim that "You can change your name. You can change your gender. Why not your age? Nowhere are you so discriminated against as with your age," is a bit myopic. Mr. Ratelband isn't outwardly female, LGBTQ+, a person of color, or of a low economic class, so him saying age is more discriminated against than anywhere else it's a bit insensitive.
Mr. Ratelband argued that his decision is similar to being transgendered. The judge hearing his lawsuit was sympathetic, even conceding that legally changing one's gender was unthinkable years ago. There could be legal problems if people are allowed to change their birth date, according to the judge. He also had an issue with erasing the first 20 years of Mr Ratelband's life.
"For whom did your parents care in those years? Who was that little boy back then?" Remarked the judge.
The court will decide Mr. Ratelband's request within four weeks.
Want to tell your strange story?
Tell us about it
and it could be featured on Oddee. You can remain fully anonymous.