Maybe it's just us, but this just makes us more scared of taking a DNA test.
It can be a lot of fun to get a DNA test. They can reveal surprising things about us, from our countries of origin to potential inherited health issues and lost family members.
Speaking of lost family members, a Nebraska man received more news than he signed up for when taking a DNA test from 23andMe. The results showed that he has 18 half-siblings.
Quinten Saathoff, a resident of Franklin, decided to take a DNA test with his brother. They didn't have any particular goal, they were just doing it for the sake of doing it.
But the result changed both of their lives forever. After they sent their samples in, they learned that they have half-sisters and brothers all over the U.S.
And neither of them had any idea about it.
"I just remember thinking, 'Wow!'" Saathoff told NTV ABC.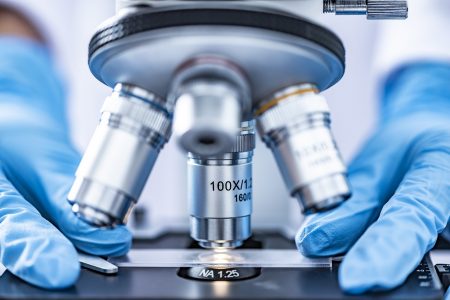 Getting in Touch
But what is a man to do when he learns he has more than a dozen unknown half-siblings? In Saathoff's case, he decided to get in touch.
The man chose to send some of his lost relatives a message through Facebook. But coming up with the right way to approach the topic wasn't easy.
After deliberating on the right thing to say for several hours, Saathoff finally fired off his messages.
"I can completely understand if you don't want to respond to this. But if you do, it looks like we are half siblings, and I was just curious to know if you had any other information about it, or if you're interested in building a relationship," his messages read.
Understandably, not all of his half-siblings were interested in connecting with a man who was, after all, a total stranger. Some, however, decided to respond.
Replies started coming in from all over the country. A couple of his half-siblings live in Saathoff's home state of Nebraska, while others reside in North Carolina, North Dakota, Maryland, and Texas.
Family Resemblance
Some of his half-siblings with whom Saathoff hit it off shared pictures of his biological father with him. Upon seeing the photos, he was astonished.
Saathoff said that he and his brother had always wondered why they looked so different from their relatives. But looking at his actual father, he suddenly saw a spitting image of himself.
"I was blown away, we almost look like we are twins," Saathoff said.
He also shares a strong family resemblance between his half-siblings. Not only that, he also found out that he'd in all likelihood unknowingly met some of them over the years.
Now, Saathoff and some of his half-siblings are planning to get together. Saathoff said he's excited about meeting them properly for the first time.
Not a Grudge-Bearer
Saathoff's unexpectedly expansive family isn't a result of his biological father traveling around the country to spread some love, though. Instead, Saathoff and his brother received the surprise number two — they are donor-conceived.
All their lives, Saathoff and his brother had thought that the man who brought them up had also impregnated their mother. But as it turns out, their parents had secretly had some help from elsewhere.
It'd be understandable if Saathoff was upset with his parents for keeping his origins secret. However, the man says that he doesn't begrudge them for it.
He does, however, recommend that other such couples not hide the fact that their children were artificially conceived.
"I would just encourage any parent that is using this technology to conceive, be open with your kids, be honest with them as soon as you can. That way it won't be as much of a shock to them in the future," said Saathoff.
When it comes to contacting his biological father, Saathoff said he hasn't done so, nor does he plan to. He respects the man's privacy and family, and doesn't feel the need to force himself into his life.
Two Sisters
Saathoff's case isn't the only recent one of long-lost relatives finding themselves through DNA testing. In early December 2021, Harriett Carter reconnected with a sister she didn't know she had.
The parents of Carter, 76, gave her up for adoption when she was born as they were only 18 at the time. When her sister Linda Hoffman was born three years later, they never told her that she had an older sister.
In 2021, both sisters decided to run a DNA test through Ancestry.com. Some time later, Hoffman received a message from a stranger.
"I had a message from Harriet saying, 'I think we might be related.' We were 100% match, but our parents never told a soul ever," Hoffman told The Denver Channel.
Ever since, the sisters had been talking on the phone nearly every day. However, they weren't able to meet due to the pandemic.
But on December 7, they finally got to see each other. Carter arrived at the Denver International Airport to warm hugs from her lost little sister.