In the present day, video games offer interactions with all kinds of computer-generated bots that help us through new worlds with ready-prepared responses. If you have ever paid a visit to Decentraland, the decentralized virtual world, you will know that the same applies here. However, one of the metaverse's crypto casinos is looking to employ human beings to play the roles and leave those boring bots without a job!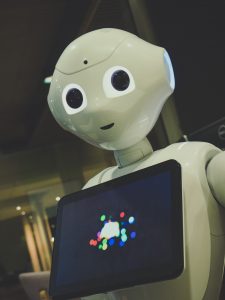 In this article, we will be taking a close look at how a decentralized casino is hiring virtual greeters! From the real-world requirements of the role to the wider impact this could have, we would dive into an in-depth look at this exciting new development in the online casino sphere.
So, without further ado, let's take a closer look at what this all means.
Understanding the idea of virtual greeters
Already, a bunch of human hosts work at Decentral Games' Tominoya Casino, a virtual gambling spot where players can spend and win cryptocurrency on their favorite casino games.
The role of greeters is to help new players with whatever they need to successfully navigate the casino. In shifts of four hours each day, greeters perform their role from wherever they want to before receiving a paycheck at the end of the month, just like a regular job! Often, wages for the role can be more than $500 USD per month.
This development is an interesting example of how employment can arise from VR developments. Players can even trade cryptos in exchange for digital art, apparel and land parcels, which everything recorded on the blockchain.
At Tominoya Casino, users are free to bet with crypto on a range of games. The casino is operated by Decentral Games, the distributed autonomous organization (DAO) that started hiring early in 2021. In addition to twenty part-time greeters, there is a full-time manager to keep things ticking over.
By increasing table gaming and stepping up player satisfaction, many in the Decentral Games world hope that using human greeters will boost profits. A spokesperson from www.neuecasinos.de said: "Clearly, the use of real-life workers at online casinos is an exciting development that is already affecting tangible change."
"If there is one element that is missing from the world of virtual and online casino gaming, it is the human touch. Now, with the advent of real-life greeters at the Decentraland Casino, we are witnessing how addressing this issue is impacting things for the better both for the players and the casino."
According to Miles Anthony, the founder of Decentral Games, the problem has long been bots at virtual casinos: "They're not actually real people that you can converse with and socialize in general with, so I feel like it's really important to have actual people," he said.
What's more, many have pointed to the fact that the social aspect of table games like poker stands a better chance of translating from brick and mortar casinos to virtual spaces with the advent of real-life employees.
What are the requirements of virtual managers and greeters?
More than anything, the aim of the new virtual managers is to onboard new hosts, organize schedules, create shift logs, solve disputes, trace performance and keep an eye on the floor.
For greeters or hosts as they are sometimes known, integrating first-time players into the strange new world is paramount. Showing people how to make a bet or use a roulette wheel are just some examples of tasks.