No, I'm not kidding. This is a real thing.
The dancers at Omaha Adult Entertainment Club are returning back to work next week, but they will be a little more covered than they normally are. The dancers will shed their clothes but will wear their masks and gloves.
Churches in the area have opened as well and according to the club owner, Shane Harrington, if churches can be open, so can he. Not sure what one has to do with another, but nonetheless this is his reasoning.
"Some of the churches can hold 300 people. We won't have nearly that many," Harrington said.
The states health directive says that "in order to mitigate COVID-19 related food disruption, food and beverage sales at restaurants, bars, taverns, private clubs and any dine-in establishments are allowed" beginning May 4 as long as the businesses don't exceed 50% capacity.
Dancers at Club Omaha perform nude and the club is considered a private membership club. The club doesn't serve any food or alcohol.
"Because we're a private membership club first, I think we're OK," Harrington said.
According to Gov. Pete Ricketts, reopening would be in violation of the state's directed health measure. Harrington says that he sent emails to city and state officials regarding the situation and that they went ignored and unanswered.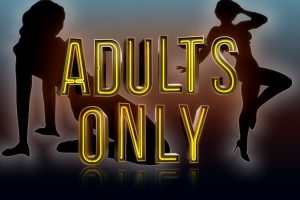 He emailed Douglas County and state officials on April 25 to ask about their reopening date. The email asked to reopen May 4  "under the same conditions under which Governor Ricketts is allowing barbershops, salons, tattoo parlors, and massage therapy businesses to operate, including a 10-person limitation and PPE (Personal Protective Equipment) for entertainers and employees including face masks and gloves."
"At this point it is a state issue," Paul Kratz, Omaha City Attorney replies via email.
As of last Thursday night, no one had responded to him so Harrington chose May 14 so that he could see how Omaha fares with regards to businesses as salons, restaurants and tattoo parlors open with restrictions.
"We want to make sure that things don't get exponentially worse before we reopen," he said. He plans to open at 25% capacity. "I think we technically can open with 50% capacity based on the private membership club in the rule set as I understand them," he said. "But I think that's too many people."
"I'm willing to go to jail for this," Harrington said on reopening. "If they come into my club, they'll have drag me out in handcuffs."
He finished by saying, "We just want everybody to get better, this to go away and go back to business as usual. But I just, I don't see it happening, and if it does, it's not going to be the same for a long time."
Want to tell your strange story?
Tell us about it
and it could be featured on Oddee. You can remain fully anonymous.