When in Rome; well, you get the idea...
A second passport is a dream for countless Americans, specifically those who want to experience a slice of the European lifestyle. But acquiring one is easier said than done because most countries in the EU have stringent citizenship regulations. But having an Italian bloodline puts you in a vantage position because the country offers the facility of citizenship by descent. A significant proportion of the American population has Italian roots, making it the choicest destination.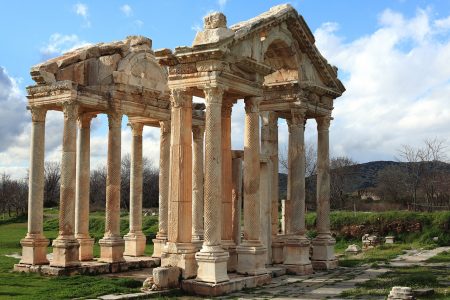 Even as citizenship by descent sounds like an excellent option for those with the right background, you cannot dive headfirst into the process. You must have a good understanding of the process and documentation to ease things. Moreover, some exceptions can make eligibility confusing. Since Bersani Law Firm provides a great guide here, you can get a fair idea about the entire norms without much work. Here are some key facts that can help you get started.
 Eligibility for Italian citizenship by descent
Eligibility for citizenship by descent (Jure Sanguinis) depends on more than your bloodline. The other significant consideration is whether your Italian ancestor whom you want to claim citizenship was ever naturalized. The timing of their naturalization is crucial, whether it happened before or after a child's birth abroad. These factors decide your application route- whether you must apply via an Italian consulate or a court case. The best way to decide is by consulting an Italian citizenship expert. Here is a summary of eligibility requirements for citizenship by descent:
The applicant must be born to (or adopted by) an Italian citizen parent. For adoption cases, the child should have been adopted as a minor.
The Italian parent should not have been naturalized in a foreign country for a child before August 16, 1992.
If using an Italian female ancestor, the applicant must have been born after January 1, 1948. Italian women could not pass on their citizenship to their descendants before this date.
There are no generational limits to claiming citizenship by descent, but you have to prove that your Italian ancestor was alive and a citizen of Italy at the time of its unification on  March 17, 1861. Applicants claiming through a female ascendant who gave birth before 1948 cannot apply through the conventional route. However, they can claim their right through the 1948 Rule, which involves a judicial process.
Documents and process
Once you understand that you are eligible and do not come under any exceptions, you can get started. Before moving ahead with the application, you must gather the documents to validate your bloodline in Italy. Here is a list of documents you will have to provide:
Your birth certificate
Proof of residence
A copy of your passport and driver's license
Birth certificate of the Italian ancestor from their local comune
Birth certificate of all relevant ascendants
Marriage certificates
Divorce judgments if applicable
Death certificates
Naturalization certificate of the ascendant
An application form
All documents issued outside Italy must be certified long-form copies. Ensure translation in Italian to make them valid for the process. You will also have to get them apostilled for authenticating them. At this stage, you can fill the forms and submit your application to seek an appointment at your nearest Italian Consulate. You may have to wait for as long as a year for the appointment. But you might get an earlier date depending on the applications in the queue at the consulate. Alternatively, you can apply from within Italy to speed up the process.
Why collaborate with an Italian citizenship expert?
Although citizenship by descent is the easiest route to get access to a second passport of Italy, everything about the process sounds daunting. The eligibility requirements are perhaps the most complex part, where you need to understand the exceptions and plan your journey accordingly. Identifying, obtaining, and authenticating is also a challenge, specifically when you have to get them from the local commune of your ancestor. You cannot afford errors in documentation or filling the forms as it can delay and complicate things further. Seeking assistance from Italian Citizenship experts can simplify the entire aspect and take you a step closer to your goals.
Having an Italian bloodline gives you better chances of securing a claim to citizenship. But you need to know the norms to do everything right and close the process without any hassles. Even better, collaborate with a citizenship expert who can guide you and show you the way through the entire process.