A woman's miraculous recovery gave the cops the only eyewitness account of a horrendous crime.
Two years ago, a West Virginia woman fell victim to a savage attack in her home. She survived, but only barely.
Wanda Palmer, 51, fell into a coma from which nobody expected her to come out again. Meanwhile, the police struggled to find any clues as to who attacked her.
Without any solid leads, the case was unofficially deemed unsolvable. The only person who could identify the assailant was Ms. Palmer who couldn't say a word.
Until she did.
Against all expectations, Ms. Palmer regained consciousness a few weeks ago. As soon as she had recovered enough, the police visited her and asked if she knew who had attacked her.
Ms. Palmer gave them a name. On July 15, the police arrested Daniel Palmer III — Ms. Palmer's big brother — suspected of attempted murder.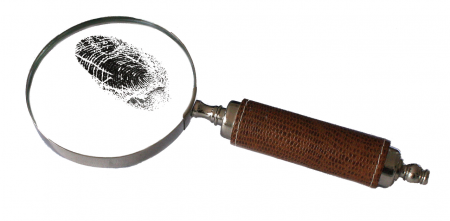 'Circling the Drain'
The attack on Ms. Palmer took place between June 9 and 10, 2020. At the time unknown assailant repeatedly struck her with some kind of a sharp weapon at her home in Cottageville, West Virginia.
Her neighbors discovered grievously injured Ms. Palmer on the morning of June 10. According to court documents from the time, she had serious head injuries.
When the police arrived at Ms. Palmer's home, they reportedly found her slumped over but in an upright position on her couch. She had been "attacked, hacked, and left for dead," said the Jackson County Sheriff's Department in a statement.
Ms. Palmer was in such bad condition that the police initially assumed that she was gone. Fortunately, they realized soon that Palmer was still breathing — just barely.
"I wouldn't have wagered a nickel for her life that morning, she was in that bad of shape. Quite honestly, she was unconscious, circling the drain medically," Jackson County Sheriff Ross Mellinger said according to WCHS.
"Massive, massive amounts of head trauma, consistent with some sort of machete or hatchet-type injury," he added.
First responders rushed Ms. Palmer to a hospital. There, she slipped into a coma.
With her massive head injuries, there was little hope that she'd ever wake up again.
A Suspect but No Clues
While Ms. Palmer lay in the hospital, the police tried to find the person responsible for putting her in there. Unfortunately, they had very little to go on.
According to Mellinger, the cops never found the weapon used in the attack. Additionally, there were no phone records and no surveillance footage that could've helped the police.
There was a partial witness, though. One person reported seeing Daniel Palmer at her sister's porch around midnight the night she was attacked.
Looking into Mr. Palmer, the police discovered that he had a "violent history" with her sister. They brought the man in for an interview but vehemently denied ever being near Ms. Palmer's house at the time of the attack.
With little to no further evidence against him, the cops let Mr. Palmer go. Over time, the case started to go cold.
"We've been all over the state trying to eliminate suspects, develop leads, execute search warrants. This hasn't been a stale case for two years but without any real credible information leading up to this.
"We had some persons of interest, but it takes some time to eliminate others and narrow it down and that's kind of where we were at," said Mellinger.
'He Was Mean'
The investigation went practically nowhere for the next to years. But on June 27, 2022, just past the attack's second anniversary, the police received a phone call.
A worker from Wanda's Adult Protective Services, the nursing home where Ms. Palmer had been staying, contacted the Sheriff's office. According to the worker, Ms. Palmer had woken up. She was speaking single words and appeared to respond appropriately to questions asked of her.
The cops gave Ms. Palmer some time to recover and finally went to see her on July 12. Two deputies entered Palmer's room and started asking her open-ended questions.
Ms. Palmer recalled the trailer she had lived in and also remembered she had been injured there.
"She made mention of her head," a deputy wrote in a court complaint. The complaint also details that Ms. Palmer identified her attacker as her brother.
"When asked why Daniel assaulted her, Wanda stated that 'he was mean,'" the complaint added.
'As Rare As It Gets'
The police determined that despite still having serious brain damage, her testimony was coherent and reliable. On July 15, the police took Daniel Palmer into custody.
According to WCHS, Mr. Palmer was uncooperative upon arrest. He was so combative that the magistrate had to personally come down to the police station to get Mr. Palmer arraigned.
Now, he has been charged with attempted murder and malicious wounding. Mr. Palmer is being held at the South Central Regional Jail with his bail set at $500,000.
"From an investigator's standpoint, this is about as rare as it gets. I think it's a true testament to the perseverance and the strength of the victim herself," Mellinger said after Mr. Palmer's arrest.