If you thought companies pouring chemicals into the water and ground was bad, what do you think of funeral homes in Texas dumping bodily fluids? 
"When I first learned how to embalm and I went to school and I started teaching, I was like, 'Oh my gosh, this is going down the drain.' But the things at people's residences that go down the drain is far worse, much more toxic," Glenn Bowe, executive director of the Texas Funeral Service Commission said.
The people of Austin, Texas enjoy cooling off with a swim or enjoying time on the water in a kayak along the Colorado River. But what they don't know is that they're swimming along with human remains.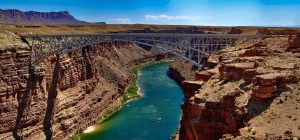 Funeral homes in the Austin area, as well as others throughout the state, dump the bodily fluids that remain from the embalming process down the drain, where it may compromise the waste treatment system that sends water into Colorado.
Chemically preserving human remains to appear more life-like, known as embalming, is common for those seeking a final viewing before burial. There are about three dozen funeral homes across the city, many of which flush the embalming, blood, and other bodily fluids down the drain.
The city's water regulator, Austin Water, claims he wasn't aware this was  a common practice, and would need these businesses to submit permits to allow dumping like this, in order to safeguard the waste water treatment system.
"Austin Water Special Services has not received a permit application from any funeral homes," Austin Water told the paper in a statement. "This ordinance is in place to protect against pollutants that could damage or obstruct the wastewater collection system or interfere with the wastewater treatment process."
(It later clarified and said that "wastewater treatment plants can process and treat funeral home medical waste to high standards as outlined by the Texas Commission on Environmental Quality.)
Industry representatives claim the process dilutes any blood coming out of the body, and that wastewater plants deal with much worse products coming out of people's drains including their sinks and toilets. 
Hospitals are held to a stricter form of water permit than general industrial businesses than funeral homes, and dispose of some remains in other waters such as special biowaste.