Would you love to share your opinions with the Internet? Have you always wanted to have a following online? You may be looking for ventures to make your dreams a reality. One debate you may be having is whether you should start blogging or vlogging. While these two ventures may sound the same, they are slightly different in their approach. Let's take a look at the differences between them.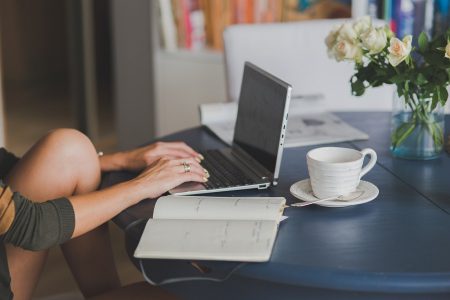 Creating Blogs
Let's start be considering blogs. A lot of people refer to a blog has having an online diary or journey that you can share with the world. But it can be more than that and be used to market your business or products too. Therefore, you can write and share your opinions and photos, as well as making money.
Blogs can be a good way to earn a living. Adverts and affiliate marketing are just two ways you can start to make money from your writing. But you do have to be a good writer to get started and have an interesting in putting your thoughts down on paper. If you are better speaking, you may want to consider vlogging instead. Blogging requires a little more work, as the writing process can take longer than filming. But it can also be very rewarding when other people enjoy reading about your experiences. You can write about almost anything and gain a following if you know how to communicate. To start creating your own blog, click here.
Creating Vlogs
Vlogging first became popular back in the 2000s, with YouTube becoming a space where anybody could upload videos. The good news is that you still can. It started off as a fun venture where young people could share their life online. But now it has developed into a career. A 'vlog' is a term used for video blogs and mean that you are recording content rather than writing. You can still enjoy the creative freedom that you have with a blog and can record anything you want to. For example, gaming content is extremely popular with 50 billion minutes watched on YouTube in the last 12 months.
It is important to remember that if you are going to be in the vlogs, you will have to be confident about being on video. This is something that a lot of people love, whether they are showing their daily life or a vacation of a lifetime. It allows them a platform to share their personality. But for others, this is not something they are comfortable and they may prefer to share their opinions on a blog.
You can make good money when you have an audience for your vlogs. You can monetize videos through adverts, the amount of views you get and sponsors with brands. It can take some time to build up an audience. But you can follow trends and gain inspiration from popular videos to get there. Consistency and perseverance are also needed, with regular videos a must to be successful at vlogging.