From eating paint to opening Disney toys, meet these 10 people who became rich using Youtube.
Who needs a part-time job driving for Uber or selling their old junk on eBay? YouTube has become a booming business in the last decade, with ordinary Joes raking in some serious cash while people tune into their channels.
And while your uncle in Toledo thinks he's going to send his kids to college with his witty vlogs where he showcases his specially designed ice cube trays, he's going to have a tough time making bank like some of these YouTube stars who are on the cutting edge of a whole new business model.
Just take a look for yourself and consider giving up that eBay business because maybe, just maybe, the real money is here.
1

The Guy Focused On Minecraft

Daniel Middleton, aka DanTDM, has a channel devoted to Minecraft and gaming. The 26-year-old Brit reportedly cleared a cool $16.5 million in 2017, making him the highest-paid YouTube star of the year. Not too shabby for playing video games, right?
2

The man who makes money by eating just about anything in front of the camera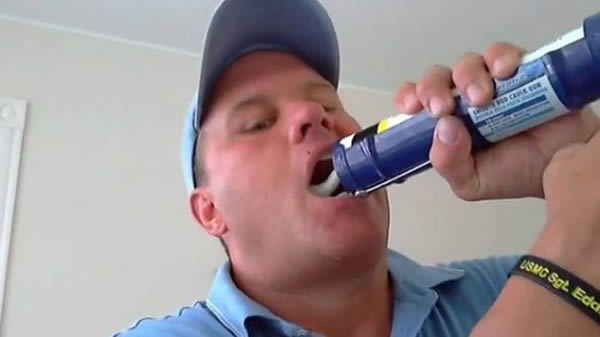 Moms are always complaining about how their kids won't swallow food. But here's one person whose mother probably had no such problem. In fact, her struggles were probably the opposite – trying to make him stop!
Today, Shoenice22 is making use of his unique talent of being able to eat anything (literally) and in the process entertain people and become a YouTube celebrity. Oh, and he also wants to stop world hunger.
In the real world, "Shoenice22" is known as Chris Schewe. Schewe is aware that a lot of people think he's a complete idiot, but he isn't bothered by that. He's living in a time when he can really do whatever he wants, even stupid things, and become famous for them.
And famous, he is! Chris's channel is one of the most popular on YouTube. He has over 200,000 subscribers, and some of his videos get more hits than a lot of those posted by real-life celebrities.
But what could possibly be so entertaining about a man putting random stuff in his mouth and swallowing it? BBs from a BB gun, an entire bottle of balsamic vinegar, painter's caulk, or an entire can of Crisco are just some of the bizarre "treats" he's eaten so far. It's revolting and sometime even repulsive to see him trying to finish his "meals" and hold it all down, and yet, a lot of people love watching Schewe do his thing. Because the truth is, there's more to him than meets the eye.
The reason why people watch Schewe eat stupid things online is because of what lies at the heart of his mission. In the 1990s, he served in the US Army in Iraq. As he watched poor children die of hunger, he made it his life's goal to try to end global hunger forever – which is exactly the kind of revolution he hopes to lead through his channel. He wants to raise awareness for the plight of millions starving in Africa through his unique videos.
Some of his most iconic videos are the ones in which he eats a 1000 sheets of toilet paper in 10 minutes, and drinks a whole bottle of glue. Most of whatever he's eaten has been requested by his hundreds of thousands of followers. (This includes real food as well, like a 9" pizza in 9 seconds with no water to drink.)
In a short documentary that was made about Schewe's unique profession, he reveals a few of his secrets – medical marijuana, and cranberry juice. These two have the power to "solve any problem," he says.
3

The 8-year-old who makes over $1 million a year playing with toys in front of a camera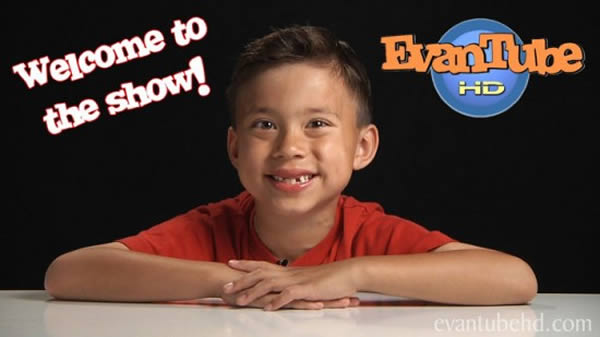 Meet Evan, an adorable 8-year-old with the world's best job. He rakes in hundreds of thousands of dollars while doing what all kids do – playing with toys. He is the face of EvanTubeHD, a family-friendly YouTube channel that reviews toys and video games. Evan's videos regularly exceed a million views and the channel earns him a whopping $1.3 million a year.
This is one of those internet success stories that make you wonder, "Why didn't I think of that?" It started out as a playful project between Evan and his father Jared – they would make stop-motion videos using clay models of Angry Birds. The videos were so cute that they started to get really popular, and when their first video hit 1 million views, Jared realized how huge it was getting. It wasn't long before the channel became a serious business model. "By doing toy reviews that are a bit 'out of the box', we try to provide information about the product as well as have that creative flair," he said.
EvanTubeHD now has a dedicated sales team that sells ads and negotiates deals with brands and businesses. "The majority of the revenue is generated by the ads placed on the video itself. Outside of the networks, YouTube/Google handles all ad placement within the site." Jared also revealed that all proceeds from the channel go into investment and savings accounts for Evan and his little sister.
4

The faceless YouTube star that makes $20 million dollar per year unwrapping Disney toys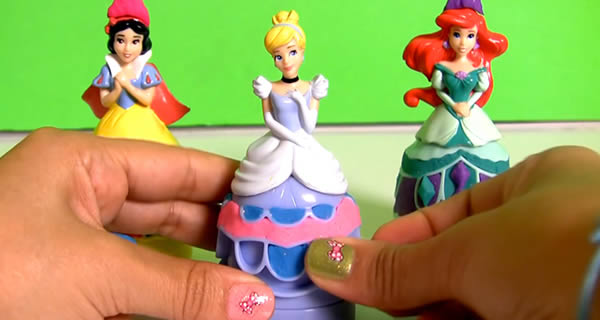 It's likely that you have heard of DisneyCollectorBR. Yet no one knows who she is, despite her status as the third most-watched YouTube channel in the United States.
Children reportedly love watching the mystery woman (whose face isn't shown in her videos) introduce and open children's toys, many of them from recent Disney movies.
DisneyCollectorBR, which Social Blade rates as one of the top three YouTube channels, is estimated to earn between $1.4 and $21.9 million each year.
5

The 18 year old who is making millions just from posting her shopping videos on YouTube
Bethany Mota is only 18-years-old, but thanks to the wild popularity of her shopping videos, she's more well known online than Vogue magazine and has her own national branded line of clothing and jewelry.
The northern California teen is turning her hobby into a million dollar phenomenon before she's even moved out of her parents' house – and it's all thanks to YouTube.
"Hi. I'm Bethany. I'm a Youtuber," she writes on one of her many social media accounts. "My viewers are my besties and I love them bunches!" And those followers love her back – all five million of them.
Bethany is the queen bee of a craze called "haul videos," and they're exactly what they sound like they are. Girls record a play-by-play of their shopping mall "hauls" and then post them for the world to see on YouTube.
Bethany's Instagram account features selfies, clothing and her meticulously decorated bedroom. She has over 2 million followers – more than Vogue, Elle, Marie Claire, Glamour, and Cosmo combined – 
and she so popular that teen-centric mall staple Aeropostale has branded an entire line of clothes and jewelry with her name.
Despite her growing success, Mota is still largely an online celebrity, as opposed to a red-carpet walking source of magazine gossip.
6

The virtual David Beckham who makes money on YouTube playing FIFA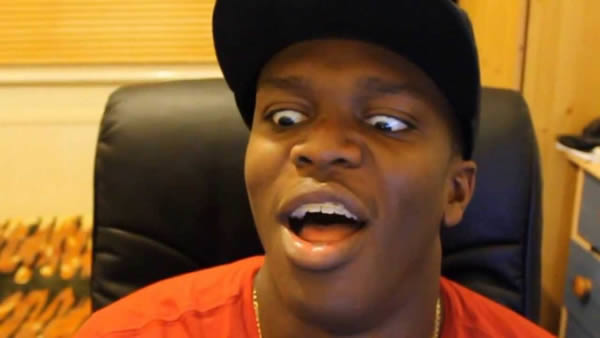 You may not have heard of Olajide Olatunji - better known by his alias, KSIOlajidebt, or KSI for short, but there's a good chance your children, nieces or nephews will be very familiar with him.
The 21-year-old is one of the UK's most popular digital media superstars, boasting more than 9,000,000 subscribers to his two YouTube channels (to put that into context, Tom Cruise has just 4,000), and a portfolio of brand endorsements to rival David Beckham.
His videos – bombastic, bawdy, and borderline – have been watched more than a billion times.
Olatunji films himself playing video games – usually his beloved Fifa – and uploads the footage to YouTube. He makes approximately 40 videos a month, and each is watched around two million times.
While his subject scope has widened over, it is Fifa, the Electronic Arts football game, for which he is best known.
7

The Guy Who Reacts To Games As He Plays Them

Twenty-eight-year-old PewDiePie (real name: Felix Arvid Ulf Kjellberg) reportedly made $12 million in 2017. He's a comedian, vlogger and video content creator with 57 million subscribers. But he's gotten into some hot water for using the "n" word in a video.
8

The guy who quit his job to upload Minecraft videos on YouTube

Now this is what you call a modern-day fairy tale. The internet can do wonderful things for you, if you can wield the magic of making content go viral.

Meet university graduate Joseph Garrett, who has earned a small fortune by simply filming himself playing video games and uploading the clips on YouTube. His clips have become an internet sensation and Joseph is well on his way to becoming a millionaire.

Joseph's YouTube channel "Stampylonghead," has received more hits than the channels of One Direction and Justin Bieber. It is one of the top 10 most viewed in the world, raking in a whopping 10,000 subscribers and 170 million views a month.

Joseph has a degree in TV and video production, and used to work as a barman. He quit his job in 2013 to play games like Minecraft and share tips with fellow players full time.

Joseph currently lives with his parents near Portsmouth, Hampshire, in the UK. "My parents were happy to let me stay rent free so I could develop this into a full-time living. My family and friends think it's great," said Joseph. "They don't fully understand what I do, but they are over the moon for me."

I must say, his parents sound incredibly supportive. At 23 if I'd have told my parents I was quitting my job to play games all day, they certainly would not have taken it very well.

https://www.youtube.com/embed/2s1uDPKSDws
9

The amateur filmmaker turned multimillionaire thanks to YouTube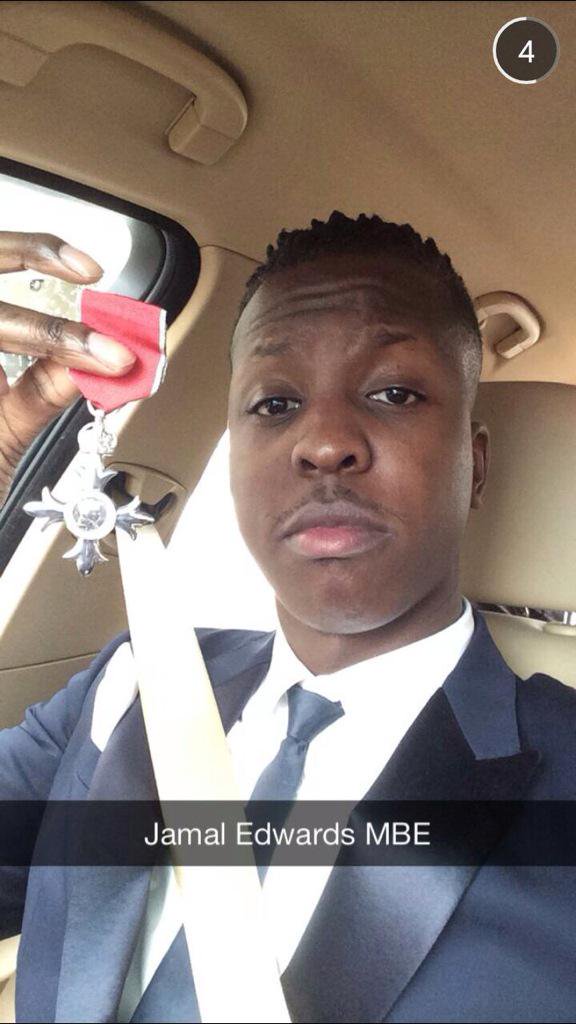 From being teenager living on a council estate in west London to being a self-made multimillionaire, Jamal Edwards has done pretty well for himself in a very short space of time.
Still just 23-years-old, the amateur filmmaker turned media boss is worth more than £8m (around US $12m).
Jamal is the owner of SBTV, a broadcasting company that makes videos, (typically music videos featuring rap and pop music stars) and puts them up on YouTube.
The business continues to make a fortune by taking a percentage of YouTube's advertising revenues for adverts that are linked to its videos, which attract millions of hits.
Not too bad a living for a young man who got into filmmaking after his parents gave him a basic video camera as a Christmas present when he was 15, or for someone who by his own admission has no formal training.
Jamal says it is just a question of believing in yourself, and finding your talent, which for him is making videos.
Jamal was turned down by Youtube three times after he first contacted them to see if he was eligible for a share of advertising revenues. He eventually received his first check from them for a couple of hundreds dollars.
10

The cute brothers who made over $100,000 from finger biting video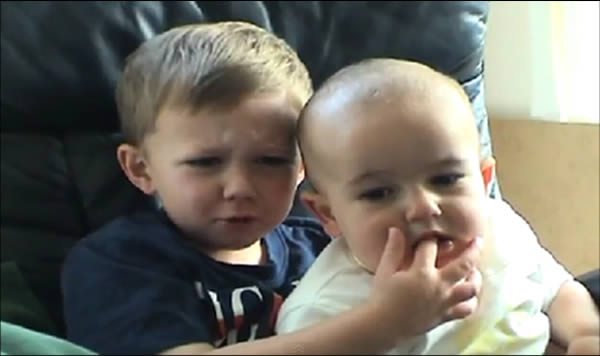 Charlie Bit My Finger is a 2007 Internet viral video famous for formerly being the most viewed YouTube video. As of February 2015, the video ranks as the Fourth most viewed video on the site, with over 810 million views and counting. The clip features two English brothers, aged three and one. In the video, the younger brother, Charlie, bites the finger of his older brother, Harry. The boys' father uploaded the video online in May 2007.
Howard Davies-Carr, the father of the boys, said the video was "simply an attempt to capture the boys growing up." It's the kind of off-guard clip any family would treasure privately. And in the past, that's precisely what it would have remained.
Except that Mr Davies-Carr's decision to upload the 57-second film onto YouTube not only propelled the children into the international spotlight, but also earned the family more than £100,000 (over $150,000).
In addition to being one of the most viewed videos on YouTube, it was also the "most favorite" and the second "most discussed" video on the website in the United Kingdom.
In a May 2009 report compiled by Visible Measures, which measures video hits across 150 video-sharing websites, "Charlie Bit My Finger" was the thirteenth most viewed viral video on the Internet.
As of February 2015, the official YouTube channel for the "Charlie Bit My Finger" video has over 297,222 subscribers.