Casino table games have been made pretty famous through the movies. Most people know about blackjack, roulette, and poker, and have maybe even tried them out themselves. But there are loads more table games than you might think. We take a look at some of the less well-known options.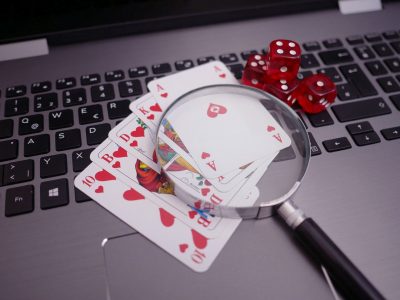 Blackjack Switch
Unlike a traditional game of blackjack, this one effectively allows the player to use a cheating maneuver to baffle their opponent. Trading cards between two hands could see you gain the upper hand, although, to make use of this, you must place two equal bets before being able to switch the second card dealt to each hand. Now can you see why it's called 'switch'?
The rules of the game are simple to follow, especially if you're not exactly new to the blackjack tables. Between six and eight decks are used and cards will be dealt face up. The dealer then takes a look for an ace or 10 and should the dealer have a blackjack, all hands lose, except if the player also has a blackjack and this is known as a push. You can find rules and tips here.
Keno
This lottery-like game of chance is available to play at online casinos and uses bingo-style balls with the numbers 1 to 80 printed on them. Players can choose either 10, 15 or 20 (depending where they play) of the 80 numbers manually or allow the computer to randomly pick on their behalf. The game begins and the computer draws 20 numbers via a Random Number Generator. The more numbers you match, the more you win. Keno is a game of luck not skill and there is very little you can do to influence the outcome.
Casino War
Styled on a typical game of blackjack, Casino War requires the player to beat the dealer by having a higher card than that of the dealer. Despite being so simple to understand, very few actually know of its existence. Each game is played with six decks and those cards are ranked the same as they would be in poker, only there's a slight difference; the ace is always high, and suits have no influence on the outcome. Compare your cards with the dealer to win. If the player card is higher, it's even money but if the dealer holds the higher card, the player loses. In the event of a tie, surrender to forfeit half the bet or 'go to war' by raising the initial bet by an equal amount. If the player wins after going to war, they win even money on the raised bet.
Catch-a-Wave
Styled on a game of higher or lower, Catch-a-Wave sees players play against the dealer by predicting if the next card will be higher or lower than the one before. Six correct guesses will score you odds of 6:1, an incorrect guess will see you lose.
Also Check Out:
Choi Ti Dee
British Pontoon
Chuck-a-luck
Fan-Tan
Want to tell your strange story?
Tell us about it
and it could be featured on Oddee. You can remain fully anonymous.