When was the last time you've tried to search for something on Facebook but felt bombarded by a lot of irrelevant content? Most likely, this week. 
Unless you've been living under a rock, you've heard about Facebook, Instagram, Twitter, YouTube, and all other big social media platforms. With billions of active users, these platforms' popularity has skyrocketed over the past few years. 
Yet, it seems like they might be starting to lose some ground over what appears to be the beginning of a new trend: niche social media platforms. For example, according to data from eMarketer, Facebook lost over 2 million users under the age of 25 in 2018. Since then, the number of Facebook users continues to drop. 
Let's find out what niche social media platforms are, what problem they've solved for users, and how they might help you.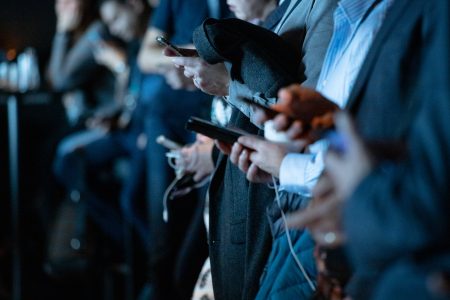 Niche social media platforms explained 
The simplest way to understand what niche social media platforms are is to understand what they are not. In other words, all major social media networks such as Facebook, Instagram, or Twitter have one thing in common: people can discuss absolutely any topic on them.  
Now, compared to that, niche social media platforms, as the name suggests, only focus on discussions on one particular niche. Simply put, they allow people who share the same interests to connect on one platform. 
For example, in 2017, Major League Baseball created a social media app called Infield Chatter especially designed for sports fans to connect. Sure, you can find sports content and fans on every social media platform, but before the Infield Chatter app, it was impossible to find a social media platform only for sports fans. 
Why are niche social media platforms growing in popularity? 
Let's say that you have a very particular hobby or interest, such as arts, architecture, or investing. How difficult is it for you to find content on platforms like Facebook that targets your particular interest? Not impossible, but most likely very difficult! Now, this is the problem that niche social media platforms solved by offering relevant content at the fingertips of their users. 
On general social media platforms, users can easily get lost among all the irrelevant content published there. Yet, if they join a niche social media platform that focuses explicitly on their primary interest, they find more value and satisfaction in spending their time on social media. 
Moreover, apart from receiving specific and targeted content every day, there is one advantage of users on niche social media platforms: connections. Users are surrounded by like-minded people, which makes it easier for them to bond with others and create new friendships, relationships, and even business partnerships. 
Today, a number of niche social media networks cater to different individuals with different interests. For instance, StackOverflow is a platform created for developers who can ask and get answers related to code development. Another example is ResearchGate, a platform designed for researchers and scientists where they can share articles, questions, and solutions, and even find collaborators. Flixster is another social media site that focuses on films. Like-minded film enthusiasts can connect here and share their reviews and watching experiences. Moreover, the site also provides its users with updates on new and upcoming movies. 
On the investors' side, social trading networks are also growing in popularity among traders, especially social trading platforms for beginner traders. These networks allow traders to examine stats in order to make informed trading decisions and even to copy trades of other network members. 
So, see now why niche social platforms are growing in popularity? They provide their users with exactly what they are looking for without having to go through hundreds of other irrelevant posts. 
Why should you care about niche social channels?
Well, the answer to this question highly depends on whether you are a user sick of all the irrelevant content on Facebook or Instagram or an active or aspiring entrepreneur. Niche social media channels pose different advantages, depending on what goals you have.
A user with particular interests and hobbies 
If you are among those who simply can no longer stand all the irrelevant posts you see on platforms like Facebook, niche social media channels are the way to go. 
You'll no longer have to scroll down through hundreds of posts to find something that is actually worth your time. You'll be able to find content that can help you cultivate your hobby and interest. 
Plus, perhaps the most significant advantage you'll get is the ability to connect with like-minded people. You can learn for these other users that share your interest, hobby, or even career, and you can start new friendships or partnerships with them.  
In other words, you'll never feel like you are wasting your time on social media because you'll actually get something out of it, other than just entertainment. 
Entrepreneur 
You'd think that since big social media platforms have so many active users, marketing your brand there is the smartest move you can make, right? But are you 100% sure that your target audience is there? Because with niche social media platforms growing in popularity, your audience might have moved there already. 
Niche social media channels should be part of your overall social media marketing strategies, especially if you are part of a very specific business sector. Why? Because they bring some significant advantages: you can find all your potential customers in one place and eliminate the risk of getting your brand's ad or post lost through hundreds of other posts. 
More than a decade ago, in 2008, Facebook and Twitter were the only social platforms that brands and users focused on. Yet, last year, the number of platforms that matter has increased incredibly, such as Instagram, Pinterest, or LinkedIn. But, it seems that in 2020, there's a new trend emerging: niche social platforms.