Ever heard of 'Kollywood'? If not, read on to learn more...
The Tamil film industry is one of the best in India, and it's not just fans who believe that. The industry is actually so well-respected that international actors have flocked to its films over the years. But behind every successful actor or actress is a talented filmmaker. And as a film fan, you'll want to know about them too—who they are, why they direct Tamil films, and what their favorite movies are.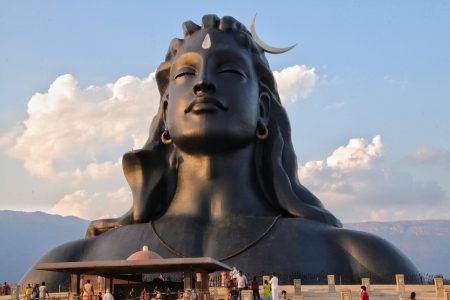 The website called 'Behind Talkies' will give you all of that, as well as celebrity gossip, interviews, health and fitness guides, and even reviews of your favorite Tamil films. It's a one-stop-shop for everything you need to know about Tamil cinema!
Behind Talkies began in 2017 with a mission to create a place where Tamil cinema fans, musicians, and singers could visit to catch up with the latest news. With its roots in film, music, and entertainment, Behind Talkies, which is proud to be one of the most comprehensive websites on Tamil cinema, music, and artists, has always celebrated culture and talent.
The team behind Behind Talkies has more than 5 years of experience in journalism and entertainment industry reporting. They've covered many events on and off camera, including award shows, film, TV releases, wedding ceremonies, press meets, birthday parties of the celebrities, red carpet events, concert tours, and movie promotions.
Behind Talkies has grown rapidly in the last five years, but it never lost sight of its dream – to become a definitive resource on Tamil Cinema and all things connected to it. With over 1 million people visiting Behind Talkies across platforms each month, Behind Talkies proves it will achieve more accomplishments in the future too!
Behind Talkies' growth over the year is not an overnight success story. The digital news portal was started keeping in mind the young generation that lives on social networks. The team of Behind Talkies spent the first year developing a strong website that included all possible information regarding Tamil cinema and shared information about upcoming films, reviews, and inside leaks.
Behind Talkies has used a standard font and does not care about the design of the web pages so that they can focus on the content's quality and page loading speed. The Tamil entertainment news website has been providing fresh content for five years. The amount of hard work that editors put in to make sure that they deliver news as soon as possible to their viewers is amazing.
Every effort from the Behind talkies team is worth mentioning here. They keep writing stories in multiple languages. With its actions in social networking, the site has gained a major outreach. Content of Behind Talkies is available in Tamil and English to read. Apart from delivering entertainment news, the online portal has ventured into a food recipe subsidiary and Bigg Boss Tamil updates.