Prison is going to be fun for him, I can tell.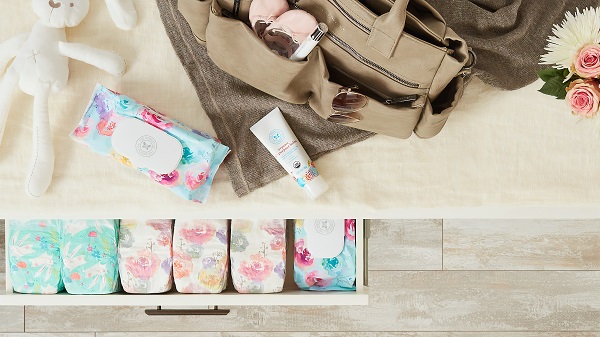 Some people may want to go back to being a kid, but what would one be willing to go through to go back?
All It Took Was The Mention Of Babying…
Rutledge Deas IV, 29-years-old, told investigators that he has suffered severe childhood trauma and being cared for like a baby brought him "back to a time and place where he was at peace." According to court records, Deas, nicknamed 'Rory', used the Uberansitter app to hire a local college student to care for a nonexistent 18-year-old brother named 'Cory'. He allegedly did this for more than a year. "This guy preys on people who have the compassion and patience to care for disabled individuals," Assistant District Attorney Michael Henn said. "This is harrowing. I've never read anything like this before."
The Poor Sitters…
Deas told a 20-year-old woman that Cory needed someone to handle him with "tough toddler gloves." Deas, posing as Cory, would send texts telling the sitters he required potty training, the changing of his "daipee" and a child's booster car seat. The 20-year-old woman babysat Deas at least 10 times. She would change his soiled diapers. He would become visibly aroused and suck on a pacifier during the change. The woman never saw his supposed older brother, who paid her through an Apple online payment app. She became suspicious after Deas tried to pay her through the Venmo app on November 6th.
So She Got To Looking For Proof…
The sitter looked up his profile on the app, where she spotted a transaction between 'Cory' and a second man. She searched the second man's list of friends on Facebook and found a profile under the name Rory Deas. The profile showed a picture she believed to be 'Cory.' The woman reported her discovery to the babysitting app, which shut down Deas' account. She also reported him to the State Police, who determined that the phone number associated with 'Cory' was registered to Deas but disguised through the Google Vice App.
He Tried Again, Only It Didn't Go Quite As Planned…
On the 12th, Deas asked the woman if she was available to watch 'Cory' the next day. The police secured warrants to arrest Deas on sexual battery counts. During a search of his house, investigators found crystal meth and a clear glass pipe. Deas denied that he derived sexual pleasure from the encounters. He said three other women regularly babysat him while he posed as he alters ego 'Cory.'
From There?
Investigators obtained a second warrant to arrest him for human trafficking and booked him with the possession of methamphetamine and drug paraphernalia. During his first court appearance before Judge Cantrell on the 14th, Deas described himself as a web developer who receives 2,500 dollars monthly from a trust fund. Orleans Public Defenders staff attorney, Courtney Dunn, argued that there was no probable cause to book Deas with sexual battery because the warrant didn't accuse him of directly touching the care providers. She said he has no criminal history and is not a flight risk. She said that a stay-away order should satisfy Cantrell's concern that Deas might be a further threat to his accusers. "That 1.5 million (bail) is obviously a bond that Mr. Deas cannot afford to pay, which means that he will stay in jail indefinitely," she said.