Some of these WordPress hacks may surprise you...
Remove Any Unnecessary Plugins
When you install WordPress, your hosting company will typically also install a few plugins. Some of these are useful, while others are optional or simply intrusive. Fortunately, just because your hosting company loaded these plugins doesn't mean you have to use them. A good example of this is the Siteground Optimization plugin, which automatically loads with every install. If you're not going to install any speed or caching plugins, the Siteground plugin will keep your site speed. However, if you have preferred caching plugins, then you don't need the Siteground plugin.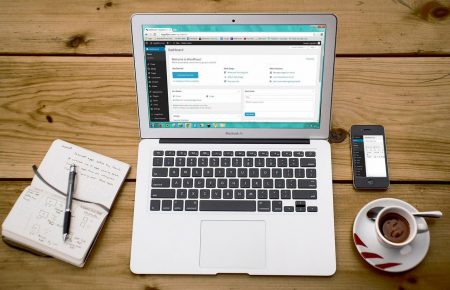 You might also consider looking into alternatives to the pre-installed plugins. For example, Akismet is a great plugin for removing comment spam, but it's not free. Therefore, you might consider replacing it with the free plugin Anti-Spam Bee. 
Create Your Permalinks
In WordPress, your permalink is the structure to which the URLs of the pages in your website conform. Unfortunately, the default permalink structure in WordPress is either "Plain" or "Day & Name." The "Day & Name" option includes the page id number, and for blog posts, it also has the year, month, or day.
At one time, it was considered useful for SEO to have the date in your permalinks so you could demonstrate how well-established your site was. However, this is no longer the case. In fact, if you are using URLs that are hard to read, they can actually harm your Google search engine ranking.
Therefore, you should change your permalinks to Post Name.
You need to change your permalinks as soon as possible to avoid issues after your site has been indexed.
Change your Theme
The last thing you want is to use the default WordPress theme. Not only is it unimpressive, but it will immediately broadcast to everyone that yours is not a professional site. Fortunately, there are thousands of free and premium themes to choose from. But don't rush this process. While it's easy to change themes, doing so can affect your site's core features, so you should take your time and find one you like before doing anything else.
Install Google Analytics
Of all the plugins, you would be remiss if you didn't install Google Analytics on WordPress. This is because Google Analytics is the ideal tool for analyzing your website traffic. It helps you understand how people use your site to ensure your site is working to achieve your goals. It also enables you to optimize marketing campaigns. 
Add a Backup Solution
A backup of your WordPress site is an insurance policy against anything going wrong. If, for example, your site is hacked, or you accidentally delete a significant portion of it, your backup will be there so you can get things back to normal.
You should make sure to choose a system that performs backups automatically on a schedule. This way, you never have to worry about forgetting to perform a backup. Additionally, you should ensure that your backup saves to a cloud storage device such as Google Drive, Amazon S3, or Dropbox.
Integrate with Your Social Media Channels
Social media plays a huge role in marketing, so you want to make sure that people can connect with your website through social platforms like Facebook, Twitter, Instagram, YouTube, etc. 
WordPress offers plugins that make it easy for you to share your content on social media, as well as plugins so that site users can share your content. 
Optimize Your Site for Search Engines
The majority of internet users will discover your website through a search engine. Therefore, you must optimize your site so that it ranks high on a search engine result page. The higher your page ranks, the more traffic you're likely to receive.
WordPress has a number of different SEO plugins that will help you optimize your site's content and structure for indexing and ranking by search engines. However, the most popular plugin is Yoast SEO.
On a related note, if you're a real estate agent, make sure that your website's IDX feed is working, so that your property listings are properly routing to the Multiple Listing Service (MLS).
Enhance Your Site's Security
Although all WordPress sites come with security measures, you would be well served to enhance your website's security with a firewall. A firewall will detect and clean up malware, mitigate DDoS attacks, and monitor your site for hacks.
Additionally, you should strengthen your login details to prevent brute force attacks. Some things you can do include, limit login attempts, store your password data with a program like LastPass, and create a user profile specifically for editing purposes.