Since its inception in 2006, Spotify has become one of the best music streaming apps available on the market. It has millions of songs and podcasts that you can listen to without spending a single penny. If you are a musician, you can benefit from this popular music streaming platform by promoting your music/album to the right audience.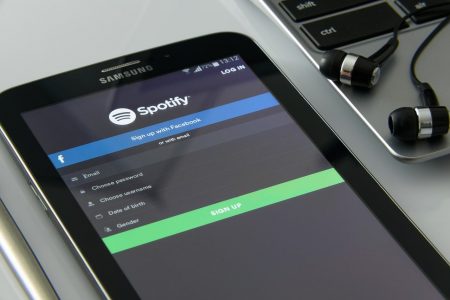 One way is to buy Spotify streams but it will only be a temporary solution. If you are looking for ways to get popular and become a professional musician then you need to grow your channel organically. To do so, you need to increase your fanbase on Spotify by promoting your content and here are some tips that will help you promote your album.
In today's times, any Tom, Dick and Harry can go online and create a Spotify account and declare themselves artists. Sometimes people dupe other Spotify users into believing they are a particular musician by uploading their songs even when they are not. So it's important to get your account verified to make sure all your fans know which account to follow to get notified about releases and announcements. Having that blue tick after your name on Spotify ensures legitimacy. Spotify users are more inclined towards a song from a verified account than one without it. 
Uploading your music on Spotify would be pointless if you don't have an audience. So before releasing a new song or an album, you need to have a decent number of followers who can enjoy your songs on loop. You can share the link to your Spotify account on Facebook, Twitter, Instagram, etc and ask your followers to do the same. This will help you get recognition and increase your fanbase on Spotify substantially. You can also ask influencers to share your content. Once you have built a huge audience you will no longer face any trouble in promoting your albums.
Promote your album on different social media platforms
Social media is one of the best ways to easily promote your Spotify album. Many professional as well as rookie artists use social media as a tool to notify people about their upcoming or recently released album. If you don't use your social media to promote your album it will be like isolating your music on Spotify while hoping some random person will discover your music and start following you. There are several ways through which you can share your album to a huge crowd like sharing the teaser to your upcoming album or running campaigns on your website and other social media platforms.
Playlists are an integral part of Spotify and play a huge role in success stories of most musicians. Playlists are categorized under certains moods and genres for different occasions. While securing a position in one of the top playlists is a tough job but once your track reaches there, you will start getting tons of followers to your Spotify account while also helping you promote your album. You can also create your own playlists consisting of songs of the same genre from artists more popular than you. The trick is to throw in 2 or 3 songs from your album that feel similar to others in the playlist and remember not to overstuff your music or this method won't be effective. 
Piggyback on other successful songs
While searching for a song you must have seen many others with the same name. This is a nice way to use popular song names and use them to gain popularity and let them promote your songs without much work. But this doesn't mean that you have to name all your songs the same as other popular songs from famous artists. You can throw two or three songs with similar names and keep the rest unique to differentiate yourself from other musicians. This will help your album in gaining popularity without costing you tons of money in promotion and marketing.
Get together with other artists
Collaborating with other artists is a nice way to increase your fanbase on Spotify by introducing your songs to your partner's audience. You can take part in one of their songs or ask them to take part in yours, this will have a double effect on your promotional efforts allowing you to achieve a much greater reach. They will be promoting your album/songs on their social media and you can do the same for them on yours. Collaboration provides a unique opportunity for inspiring each other with your creativity while promoting your music at the same time.
Promote using Spotify ads
Spotify Ad Studio is a new easy-to-use tool that lets you manage your Spotify ad campaign. It lets you create and manage ad campaigns and provides you with functions that will help you optimize your ad campaigns for a better reach. You can create ads of up to 30 seconds that will be heard by users of the free app. So if you are looking for ways to promote your album on Spotify easily and quickly then Spotify ads can be your best bet!
After reading about all these nifty tips and tricks, you're now ready to start growing your Spotify account and increasing your reach to help promote your new albums and songs in no time!