Most small business owners rarely give a thought to their checking accounts, except to wonder what the current balance is. However, your small business checking account can save you time or cause you grief, depending on its setup.
There's no one-size-fits-all small business checking account. Each business is unique, and the checking account that's perfect for your business may be a poor fit for the business next door. Take these 6 factors in consideration when you're looking for a business checking account.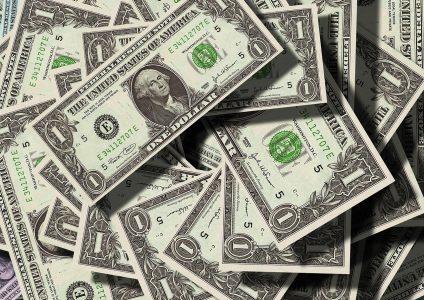 1. Location
Businesses tend to have many transactions per month, and cash-based businesses even more than most. If you'll be running to the bank every day to get change, make deposits, or otherwise conduct business, make sure that your business bank is close to your establishment, to cut down on travel time and hassle.
2. Minimum Balance
Take into consideration the potential minimum balance you'll be required to keep in your account to avoid costly fees and penalties. Some banks allow businesses to drop to a $5,000 balance, while others require a higher base, if your business finances tend to swing widely each month, look for banks that either don't charge fees or have very-low minimum-balance requirements. You may end up paying hefty fees if you can't maintain the minimum balance each month.
Learn more about business credit compared to personal credit.
3. Low Fees
Ask for a complete fee schedule from each of the banks you're considering, and compare the fees carefully. Retailers may want to choose an account with a lower fee for bounced checks, while businesses with overseas customers may want to make sure that currency conversion doesn't incur an additional fee. Your bank should provide you with this information upfront before you open a checking account.
4. Online Banking Services
Nearly all business banking services today provide online banking, but is it part of your business checking account? If so, what does the online banking service include? Most banks allow you to check your balance, pending transactions, and transfers, but others allow you to pay bills online and transfer money between accounts at no charge.
Some banks limit the amount of cash transactions for business checking accounts for customers to avoid having to count and store large amounts of cash. If you run a restaurant or other retail establishment with a lot of cash-paying customers, you may wish to find a bank that accepts higher amounts of cash deposits.
6. Trust Your Gut
Ultimately, you're building a relationship. Does the bank feel like a good fit for your business and its needs? You want to feel comfortable with the bank and trust the institution. It's worth finding the bank that truly connects with you and your business. If it doesn't feel right, or you're compromising on important needs, keep looking.
Final Thoughts
If you own a business, you most likely will need a bank. Think carefully about what you need and about what each bank can offer you. Also, remember that the choice of a bank isn't permanent. You can change it up if you're not happy, or if you outgrow the bank you started with. Having a good relationship with your bank can making running your business a lot easier, so don't neglect it!