Thinking digitally couldn't be more important, in today's remote-work age...
If you are worried about your business remaining relevant in a constantly changing world, then you have come to the right place.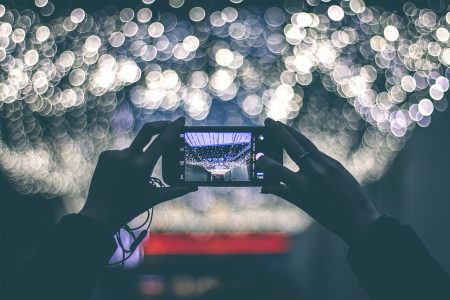 Whether you have had to adapt to remote working or you are struggling with a distributed workforce, there is no reason why you cannot thrive in a digital working environment, you just need to know how.
Keep reading to discover five strategies that will ensure you are more than ready to succeed in today's digital workplace.
1.    Focus on communication  
If you are currently using email as the main form of communication between your employees, then you should know that there is a better option. Centralized communication software such as employee intranets are becoming increasingly popular as they can speed up internal communication and make internal correspondence easier to organize.
Keen to find out more about digital workplaces and why they are important? Click here to discover how you can embrace a digital culture and change your business for the better.
2.    Prioritize digital wellness
Although you may not yet have heard of the phrase "digital wellness", you soon will as this trend is set to take off in a huge way over the next 12 months. Referring to a healthy and positive relationship with any technology used in the workplace, digital wellness is crucial both for the wellbeing of your employees and the productivity of your business.
One key aspect of digital wellness that many businesses are currently facing is a reluctance to return to the office after a long period of remote working. If you have employees that would prefer to continue to work from home, you need to make sure you provide them with the same tools to carry out their job effectively.
3.    Offer regular training
New technologies can be stressful for some employees, especially if they are not very tech minded. Whilst it can seem easier to simply provide the latest technologies to your employees that have already shown expertise in these types of tools, if you want your business to thrive and your employees to feel engaged, you need to make sure you are providing everyone with relevant training.
Making sure your employees are properly trained can also help to improve your employee retention rate and increase employee motivation.
4.    Gather feedback
Never underestimate the importance of employee feedback when it comes to improving your processes and increasing your productivity levels.
When it comes to gathering feedback from your employees in a digital workplace, you need to make sure you are offering fun and engaging ways for your team members to share their opinions. This could be in the form of quizzes on the employee intranet system or through informal conversations during social events.
5.    Embrace innovation
Arguably the most crucial element to a successful digital workplace, you need to be willing to embrace any new technologies that will benefit your business.
Whether that be artificial intelligence, augmented reality or automation software, don't be afraid to try something new, especially if it could improve your business in the long run.