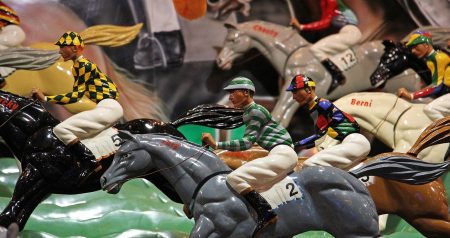 Horse racing is a hugely popular sport to watch and bet one, at Timeform.com or many other online sites. One of the biggest complaints surrounding horse racing is that many believe it to be a cruel sport that harms the animals and puts them at risk of injury or even death purely for entertainment. With animal welfare at the heart of many of the major horse racing events around the world today, here are five changes that organisations could make to help improve the sport and make racing more humane.
End the Use of Whips
In Australia, regulations are in place already that state that a jockey can only use their padded whip on a horse five times before the final 100 metres of any race, but there are no restrictions after that. However, several animal welfare organisations have stated that the whip could be banned completely without affecting the sport as it doesn't act as an ally in a race. In fact, in 1982, Norway banned the use of whips with the exception of two-year-old races, but they can't be used to make the horse race faster.
Ban Jumps Racing
In certain parts of the world, jumps racing is already banned as it poses a serious risk to the horse, not only in terms of injury but also risk of fatality. Studies have shown that the risk of death is 18.9 times higher than that of flat races and at least 49 horses have died as a result of taking part in jumps racing over the past decade.
Put a Stop to Two-Year-Old Races
A horse doesn't fully mature until the age of five and many races don't allow horses younger than four to compete. While thoroughbreds are worked much younger than this, putting a horse as young as two under the harsh racing conditions could be a risk to their health and safety. While studies have shown that there is no evidence to suggest it's detrimental to thoroughbreds who have raced as early as this, many still advise that it should be put in place as a cautionary measure.
Improve Post-Race Retirement
More investment needs to be given to the retirement, retraining and humane euthanasia of racehorses, as well as more in-depth audits of the statistics regarding retirement of these animals. This would help to discourage excessive breeding and tackle what is known as 'wastage' in the industry.
Stop Using Tongue Ties
A tongue tie is a rubber band which is put around a horse's tongue and then around their lower jaw to prevent them from getting their tongue over the bit, which can make the horse more difficult to control. While those in the industry say it helps to keep their airways clear, studies have shown that it's not effective in the majority and that it can even limit oxygen. Animal welfare groups have called for tongue ties to be banned completely from the sport, claiming that it poses unnecessary stress to the animals and can even cause bruising or swelling.