CBD often raises more questions than it answers. Check out some pointers below...
Your well-being is more than just your physical health status. There's no single definition of well-being, as this includes the following:
Being satisfied with your life

Positivity and overall great moods

Fulfillment

Absence of depression, anxiety, and other negative emotions

Financially well-being

Social well-being

Psychological well-being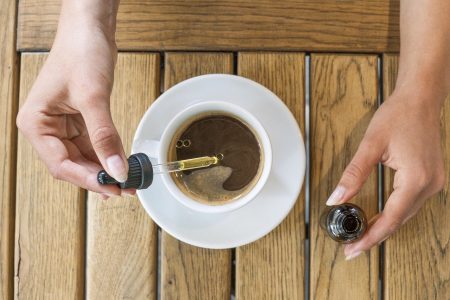 A common belief of wellbeing is that if you're not injured or ill, it doesn't mean that you're well. Instead, there are other approaches to health that encourages wellbeing. Wellness could also mean being environmentally, socially, economically, and psychologically happy. This might include physical activity, a healthy diet, resilience, and overall positive emotions. 
Some other factors that determine the relationship between you and wellbeing:
Income and profession

Age and gender

Personality and genetic factor  

Relationships 
So, is CBD really that good? CBD has proved to be a supplement that can do pretty much everything! From treating anxiety, relive chronic pain, to decrease inflammation. Given that evidence is still needed on CBD's efficacy, where does this leaves you? How do you know which products to buy? Which ones are legit? And, most importantly, how do you know that these products are safe? Before you buy CBD, consider the next information. 
1. CBD Oil – A Product Containing Natural Ingredients
There are a few products on the market that influence your overall wellbeing. CBD oil is a plant derivative from the cannabis sativa or hemp plant, which comes in different forms – gummies, lotions, creams, tinctures, and so on. CBD tinctures can be infused in your drinks, like water, tea, or smoothies. 
Thanks to its high success in helping people with different ailments, CBD oil can help treating anxiety, stress, insomnia, muscle pain, and other physical pains. CBD oil products seem to provide the right remedy for whatever pain you have.
CBD oil is not the same as THC (tetrahydrocannabinol), the psychoactive compound found in the cannabis plant. While CBD does not have any psychoactive properties, it can be consumed safely, helping you calm, relax, and smooth your body and mind. CBD can also help decrease inflammation, which is very common in chronic pain. 
But also keep in mind that not all CBD products are the same, or provide the same benefits. CBD Planet UK is a CBD focused company which provide natural and high-quality CBD products to individuals who are passionate about overcoming their health conditions through CBD oil.  
Unlike many other brands that try to fake CBD products, CBD Planet UK products are raw, with no toxic ingredients used. But like many other people, it's expected for you to face challenges when looking for CBD products. That's why it's advisable for you to shop only from the original website, and other reliable marketers. 
2. How to Know What You're Getting
Once you have made the decision to consume CBD oil, it's important to know what you're getting, and if you're wasting your cash. To avoid that, it's important to check the ingredients on the label of the products. Make sure that the products actually contain CBD, and you're not wasting your money. Please remember that some CBD products will list ingredients that don't usually are added into the product, which is the changing laws and regulations. Don't get fooled by products that have not mentioned CBD hemp or hemp seeds, Sativa seed oil, or hempseed oil. Area 52 sells premium CBD products on its website here: https://area52.com/strongest-cannabinoids/.
Also, check if there are any ingredients you might be allergic to. When buying CBD, the product might contain a carrier oil to soothe the CBD and help your skin absorb it. One of the main ingredients of CBD might be olive oil, grapeseed oil, or hempseed oil. When buying a full-spectrum product, check the THC percentage to be sure it's what you need. 
3. Where to Buy CBD
If you're wondering where to buy reliable CBD products, you have plenty of options. You can find topicals, creams, oils, directly from retails. If you live in a state where CBD is allowed, you might want to take some recommendations first. A pharmacist might lead you to the right place to buy CBD. 
CBD might have small, but rare side effects, like:
Diarrhea

Fatigue

Changes in weight/appetite

Dizziness
CBD might also interact with other medications, so it's a good idea to speak to your doctor first. High doses might also be a concern, so please start taking a low dose, and increase it if necessary. 
Now that you're armed with some knowledge about CBD, you can start shopping for products with confidence. Find the right CBD for you. 
4. Check Your State's Legality with CBD
As marijuana started to be legalized in many states, the wellness world has gone crazy about the non-intoxicating supplement, CBD. It's the world's new favorite drink. Most of the CBD products promised to relieve pain and improve wellbeing. 
Regardless of the reasons why you want to consume CBD, there is no denying the potential of CBD as a powerful supplement to a wide variety of ailments. 
If you feel like CBD is following you everywhere you go, then you really need to give it a try. Ever since hemp occurred on the market, CBD has become the buzziest supplement in the wellness industry, and for good reasons. In fact, even cafes serve CBD coffees and juices! 
5. More Research Is Needed 
Although CBD still needs more definitive evidence to prove its efficacy, it doesn't mean that's not helpful. It means that people say it works, so that's a robust proof of its efficiency, too. However, more research comes out daily, so there's nothing to be worried about. If you want to feel safer, find a CBD knowledgeable specialist who can monitor your dosage and medication interactions. If you want to take CBD for its potential benefits, it's important to find a doctor who can guide you to consume it safely. 
Generally, CBD seems to be very safe and well-tolerated by people. We can say that the biggest safety concern to have about CBD is that it may interact with certain medications.