Most people have heard of computer viruses and malware. However, they might believe they will never fall victim to a cyberattack and may only realize their mistake once it is too late. You can guarantee you will want to strengthen your passwords, encrypt every file, and skip unsolicited emails after reading the following five scary facts about cyberattacks.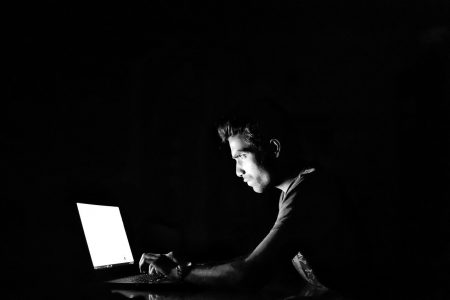 1.) The Average Hacker Hides for 205 Days
It might shock you to learn that the average hacker will remain hidden on a network for 205 days. In many cases, businesses that experience a data breach will receive spoof messages that appear to be from the company's IT department or a vendor.
Unfortunately, most businesses will not learn about a breach until it is too late. Therefore, it is essential to have dependable cybersecurity solutions to identify and prevent an intelligent cybercriminal from gaining access to a network.
2.) Cybercrimes Have Increased by 300% Since COVID-19
Cybercriminals have taken advantage of many companies' vulnerable networks since the start of the COVID-19 pandemic, as brands needed to move from the office to personal homes. As a consequence, the FBI recorded 12,377 COVID-related scams and reported that cybercrime had increased by 300% since the start of the pandemic.
3.) 52% of Companies Using a Cloud Service Experienced a Breach
A reported 79% of businesses will store sensitive data in a public cloud, and 52% of them have had data stolen when using the service. Unfortunately, a breach via a SaaS service can lead to a substantial loss of data and even regulatory non-compliance.
As many employees will use personal devices to access a cloud and move data between various cloud services, large and small companies must look for more secure alternatives. For example, if a business uses a workplace messaging platform to support internal communications, they can remain in full control of their data and enjoy greater privacy with an open source on-prem Slack alternative, such as Mattermost.
4.) A Cyberattack Strikes Every 39 Seconds
According to a Clark School study at the University of Maryland, a cyberattack occurs every 39 seconds on average. Also, the study found that cybercriminals had a greater chance of success due to weak usernames and passwords. Therefore, it is a wise move for individuals and companies to create stronger usernames and passwords and introduce two-factor authentication.
5.) 7 Million Records Were Compromised in September 2020
According to the HIPAA Journal, as little as 83 data breaches led to the exposure of 9.710,520 healthcare records in September 2020 alone. It was a jump of 348.07% from August 2020, which proves the power of cyberattacks in double digits. What's even scarier is that the exact number of US healthcare organizations affected hasn't been confirmed, and the final total might be much higher.
So, there you have it. If you want to ensure you never fall victim to a cyberattack, you must strengthen every password, introduce a rock-solid anti-virus system, and backup copies of your important files. For more advice on how you keep safe, take the time to track down a professional who can help you secure your business and that all-important data you have.